Halco Rocktools manufacture world class heavy duty mining drill bits and are a world leader in their field. They had previously had previously occupied a mixed site comprising office, warehouse and workshop accommodation spread through various buildings. In early 2012 they were given the opportunity to relocate to a larger facility just off the M62 at Brighouse. The new pre-existing building needed extensive CAT A refurbishment, and our scope of works included the creation of new reception and visitor washroom facilities, changing and washroom facilities for the staff, breakout areas, offices and meeting rooms.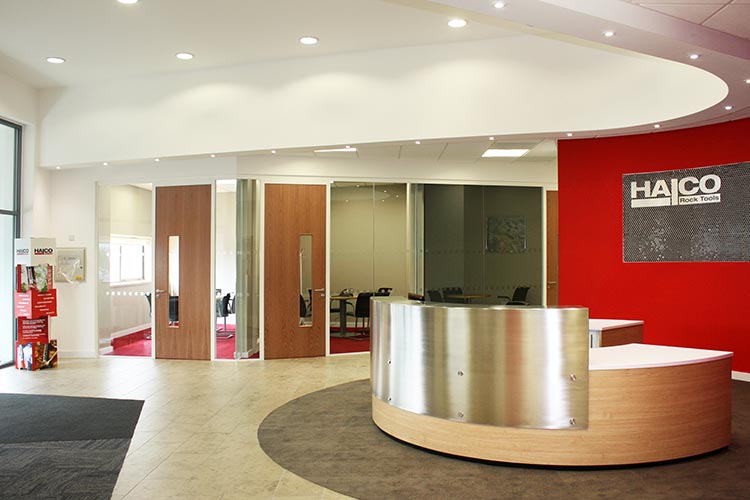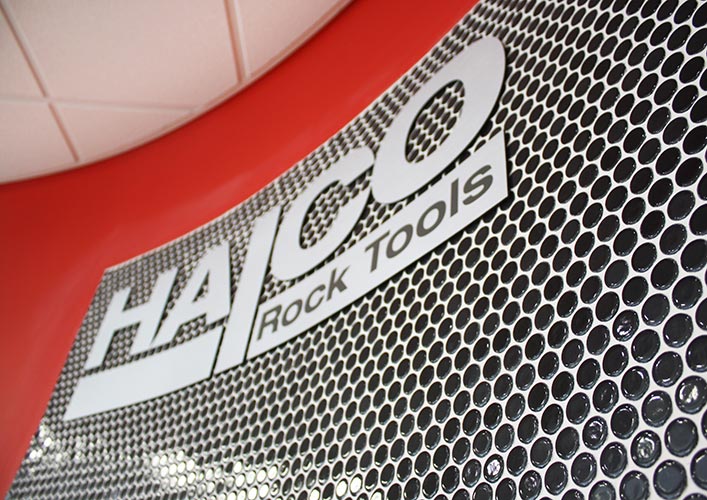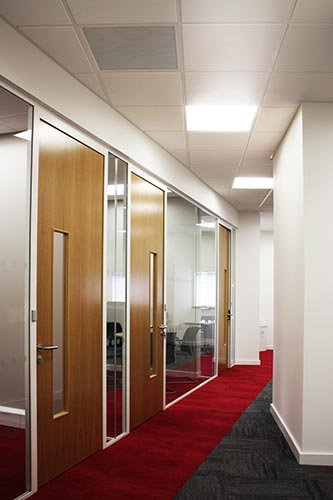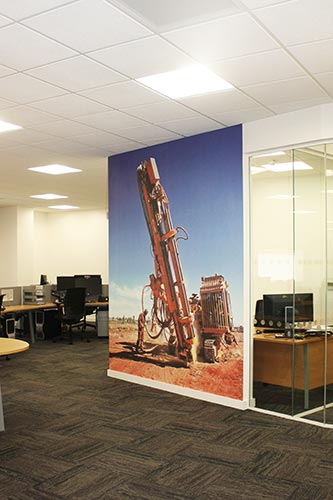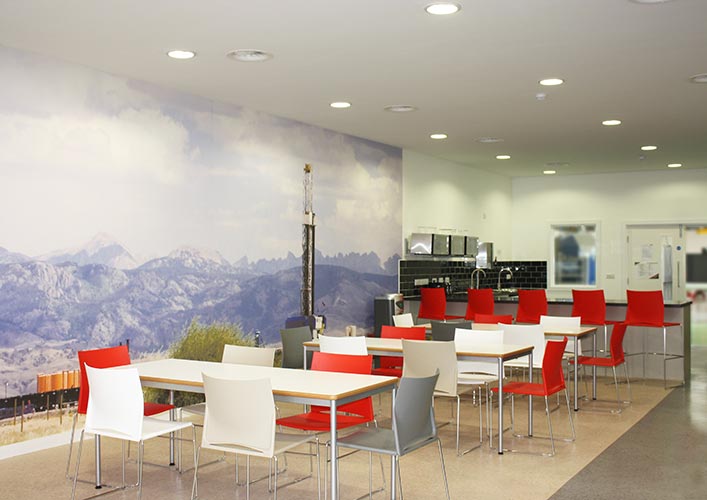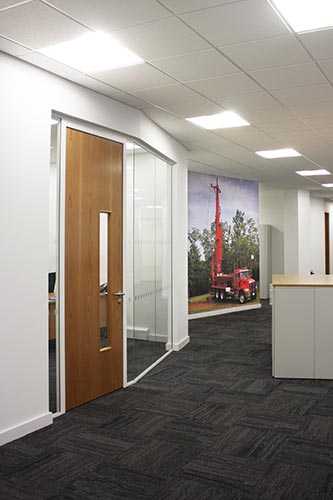 Project Details
Accommodation:
38 staff
Scope of works:
Refurbished manufacturing offices
Size:
8,800ft²
Location:
Brighouse, West Yorkshire
Project Timescale:
8 months
Workplace Analysis
Interior Design
Space Planning
Furniture Tender Management
Implementation
Halco were keen to ensure that their new offices reflected their position as the manufacturer of a high quality product, and brand identity was an important factor when developing the interior. The design scheme had to ensure that individual team requirements were met, while ensuring the cultural move to open plan was as painless as possible. This successful project was completed in June 2012.