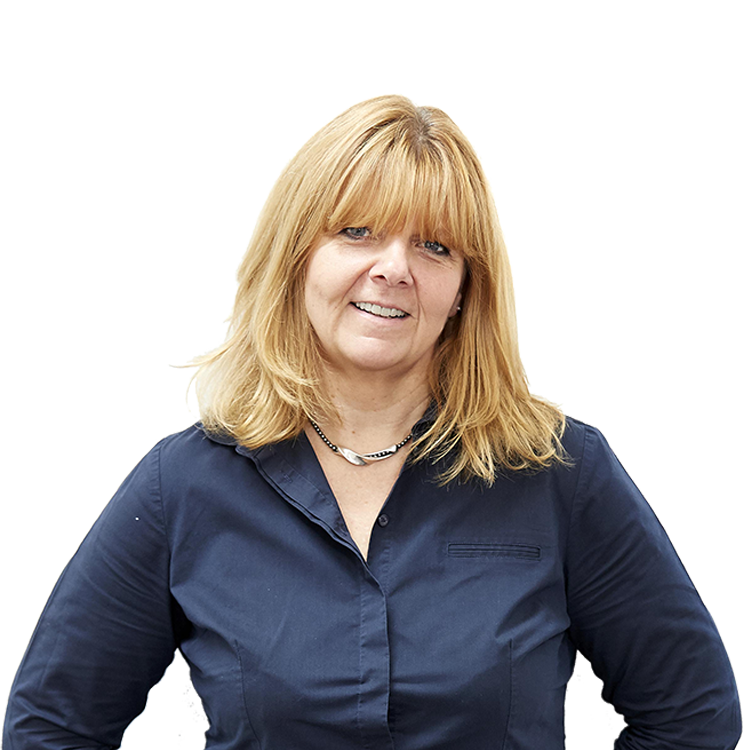 Qualifications & Training
BA (Hons) Interior Design (Nottingham Trent University 1984-1989)
Background & Profile
Fiona is the owner & founder member of Bluesky Design and specialises in workplace analysis and interior design. With over 25 years' design experience in the industry, she has an enviable track record of working with major corporates, owner managed businesses and small & medium enterprises.
Fiona has grown the company year on year to its current team of six qualified interior designers.
Since starting the business Fiona has worked on projects including:
TD Waterhouse – space planning and consultancy for 600 staff;
Harvard Engineering – relocation of 70 staff and manufacturing facility;
KBW Solicitors – relocation of barristers chambers
Woodford Group – relocation of 350 staff to flagship headquarters.
GBG Group – relocation of 350 staff within Chester Business Park
Npower – refurbishment of Leeds office for 850 staff.
Contour Homes – relocation of 250 staff to Didsbury including fully re-cycled interior scheme.
RPMI – refurbishment of Grade II Listed office for 400 in Darlington.
SSP – refurbishment and relocation of three UK offices in Halifax, Solihull and Aldershot.
Employment History
(Sept 1996-Dec 2002) Design Manager, Work Inc.
Promoted to Design Director in 1999. During this period, Fiona worked with a number of major clients, including the relocation of three offices into one for KPMG, as 350 person scheme for Arthur Andersen in Birmingham and a number of projects for GE Capital including projects in London and Leeds.
(Jan 1992-Jul 1996) Design Manager, Interaction Associates Ltd, Bath.
Fiona was one of four founder members of the company. Involved in all aspects of office design consultancy and Design & Build contracting.
(Jan1990-Jan1992) Senior Designer, Corporate Design Ltd, Bristol.
(Sept 1988-Jan 1990) Designer, BDG McColl, Bristol.