In autumn 2023 we were engaged by KnowBe4, the US based leading cyber security firm, to design their new offices at 1 Leeds City Office Park.
The business was expanding rapidly and the proposed offices were not only to provide a new local base for the business, but had to attract the best IT talent in the Yorkshire region.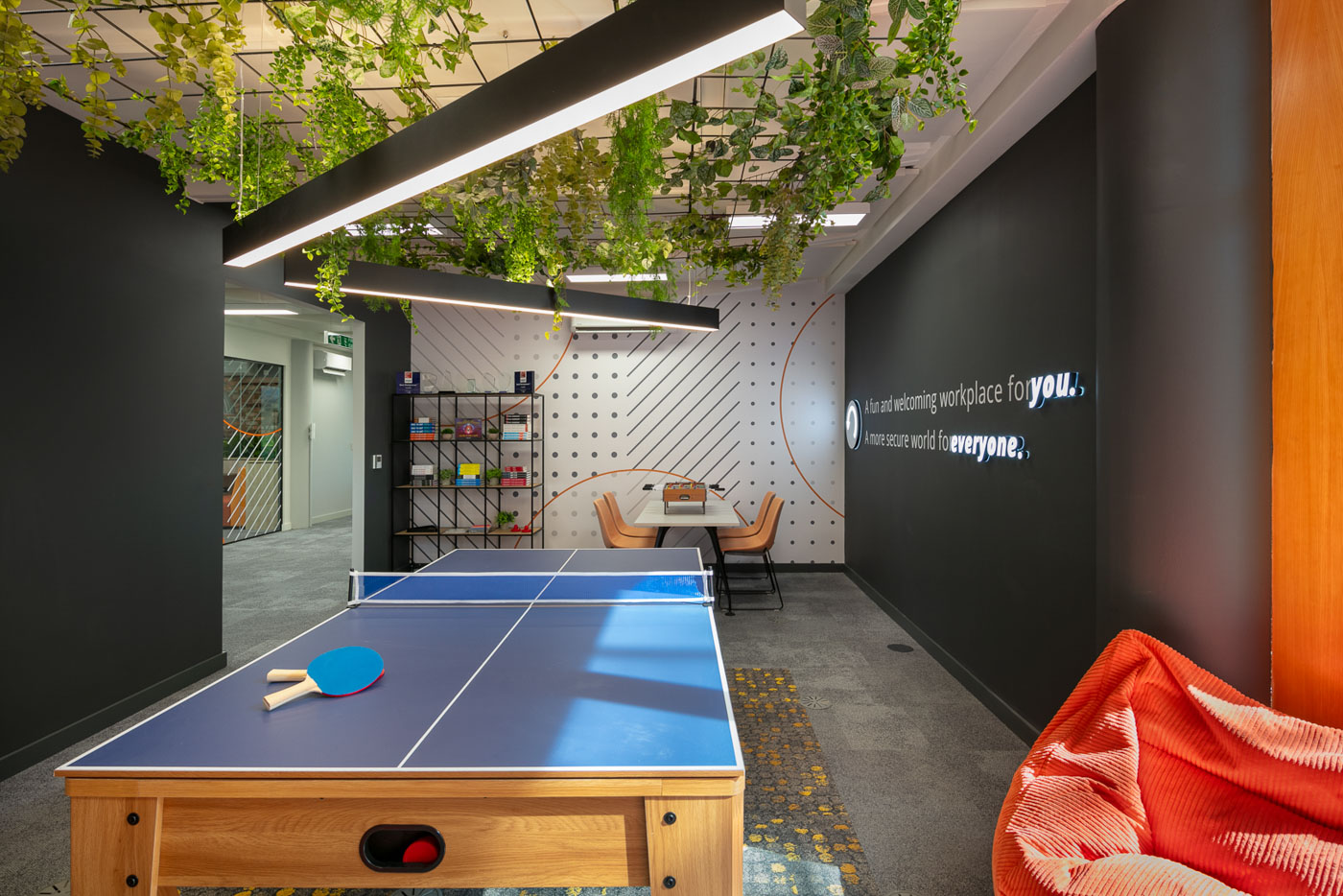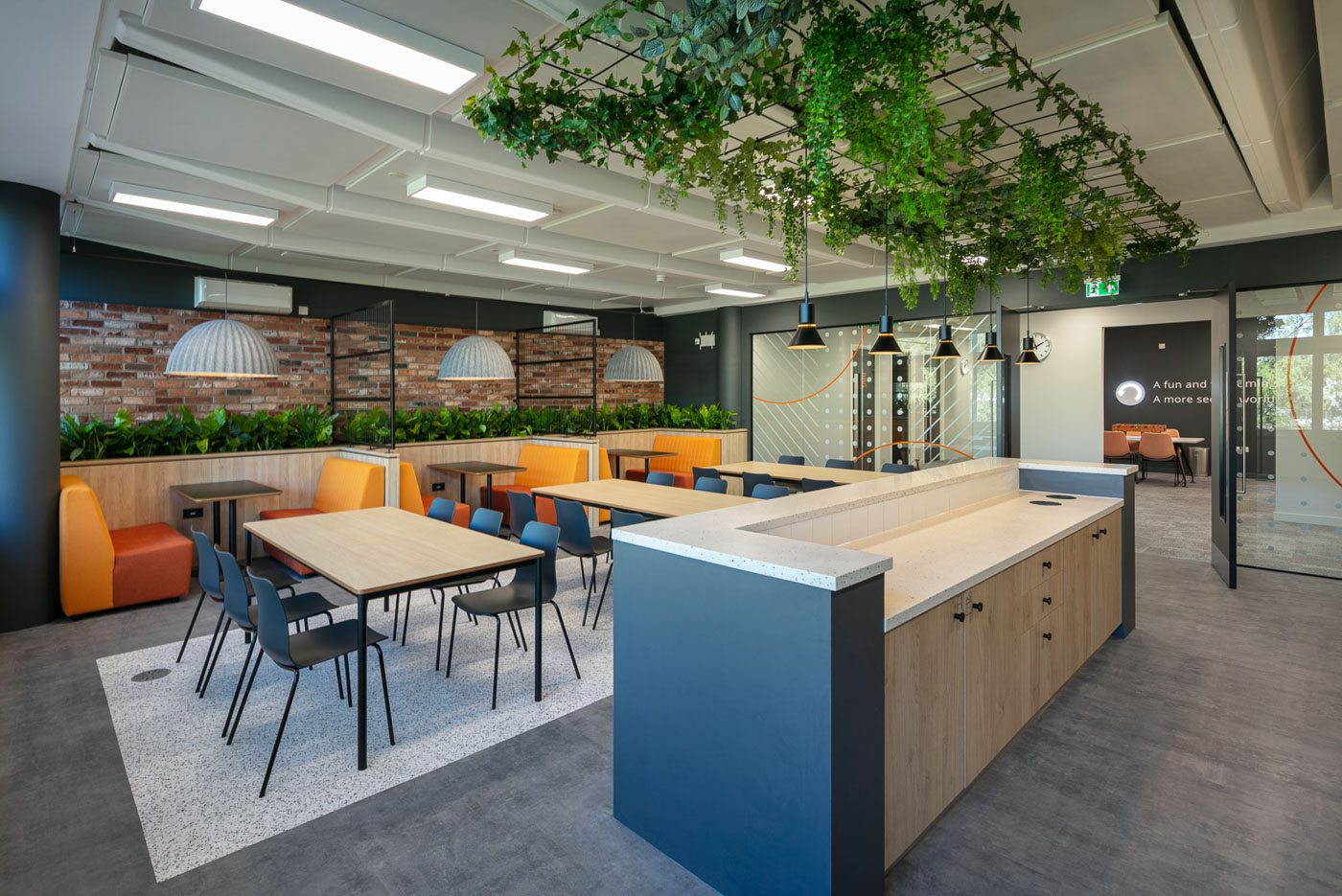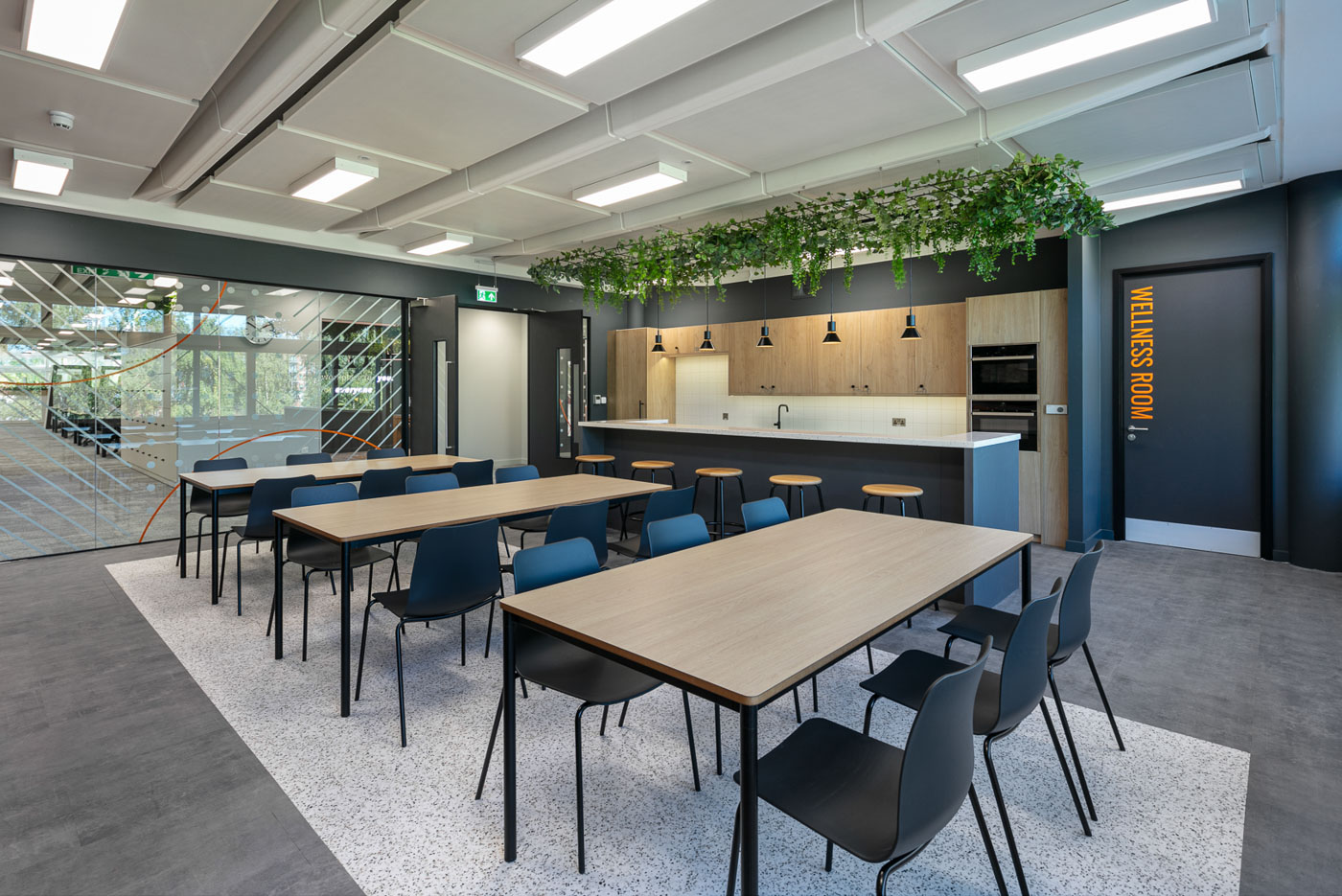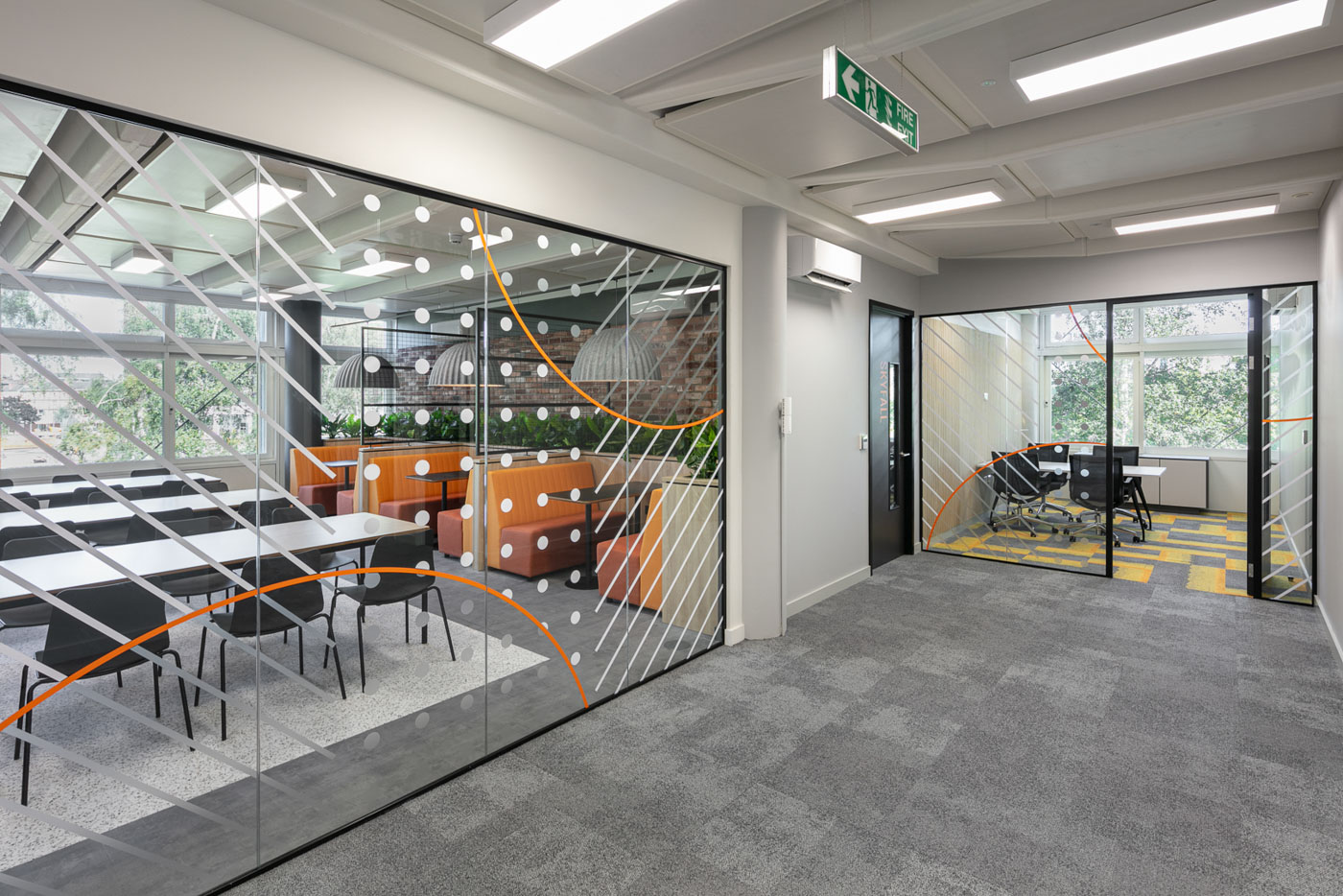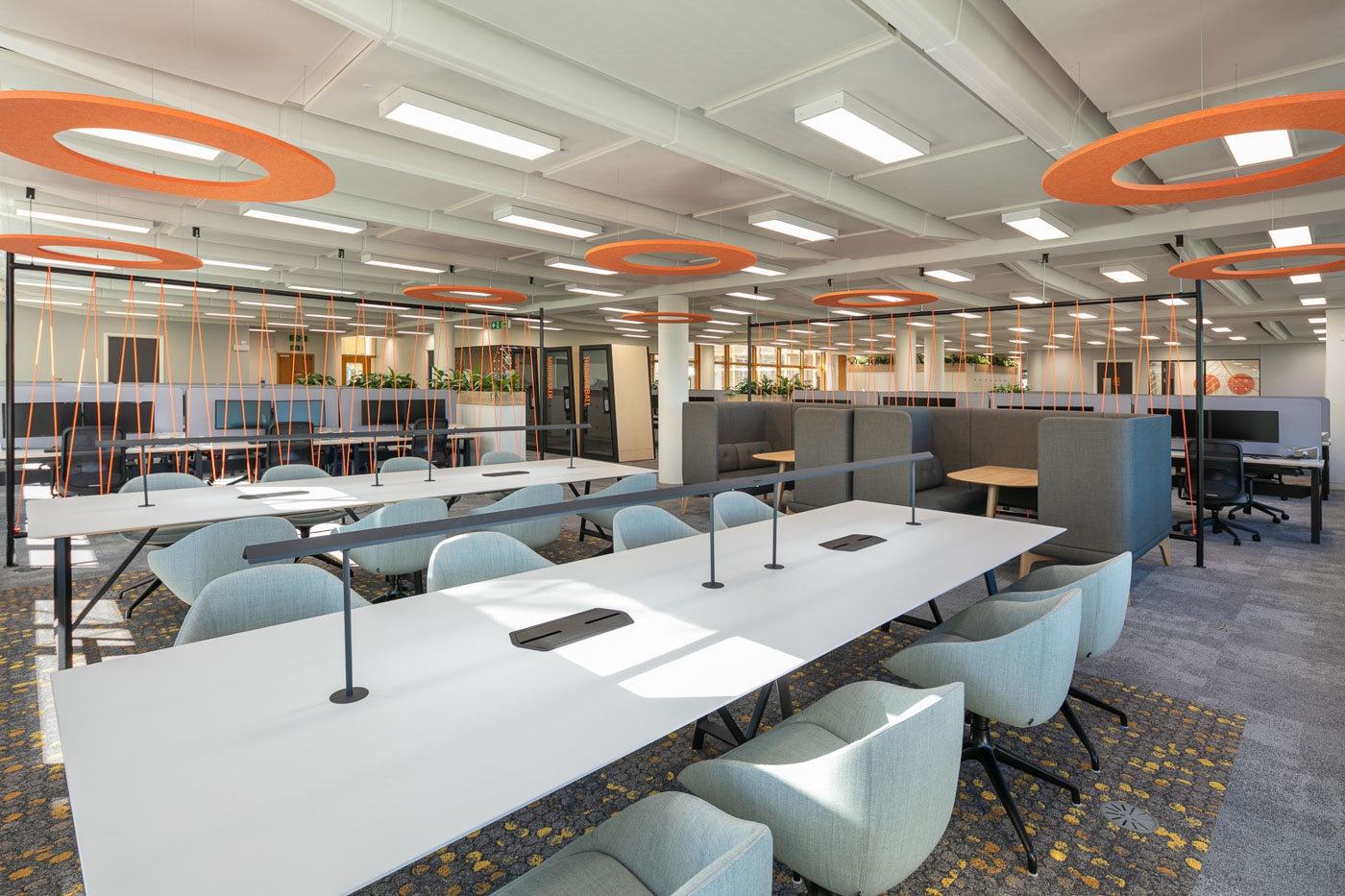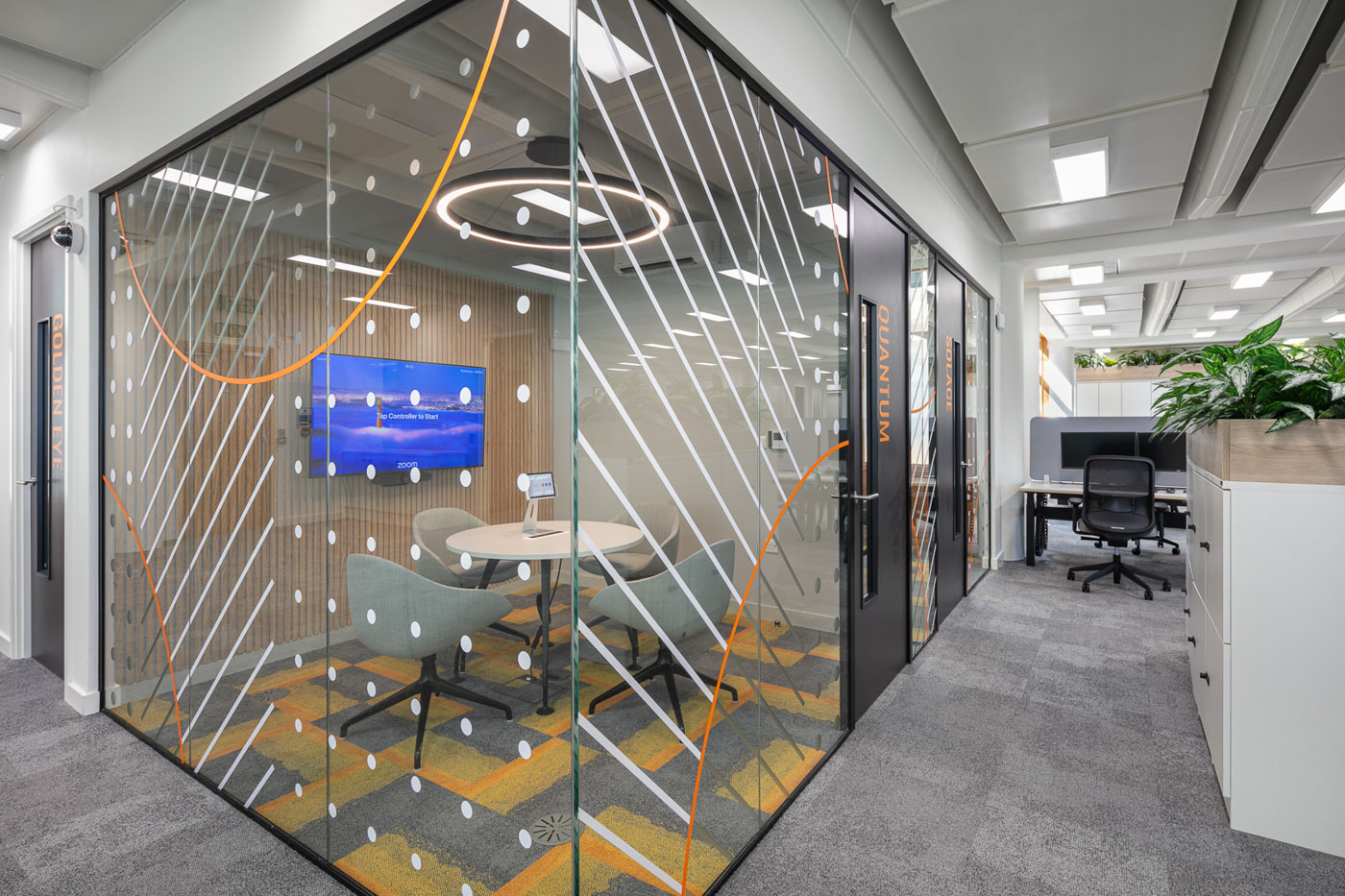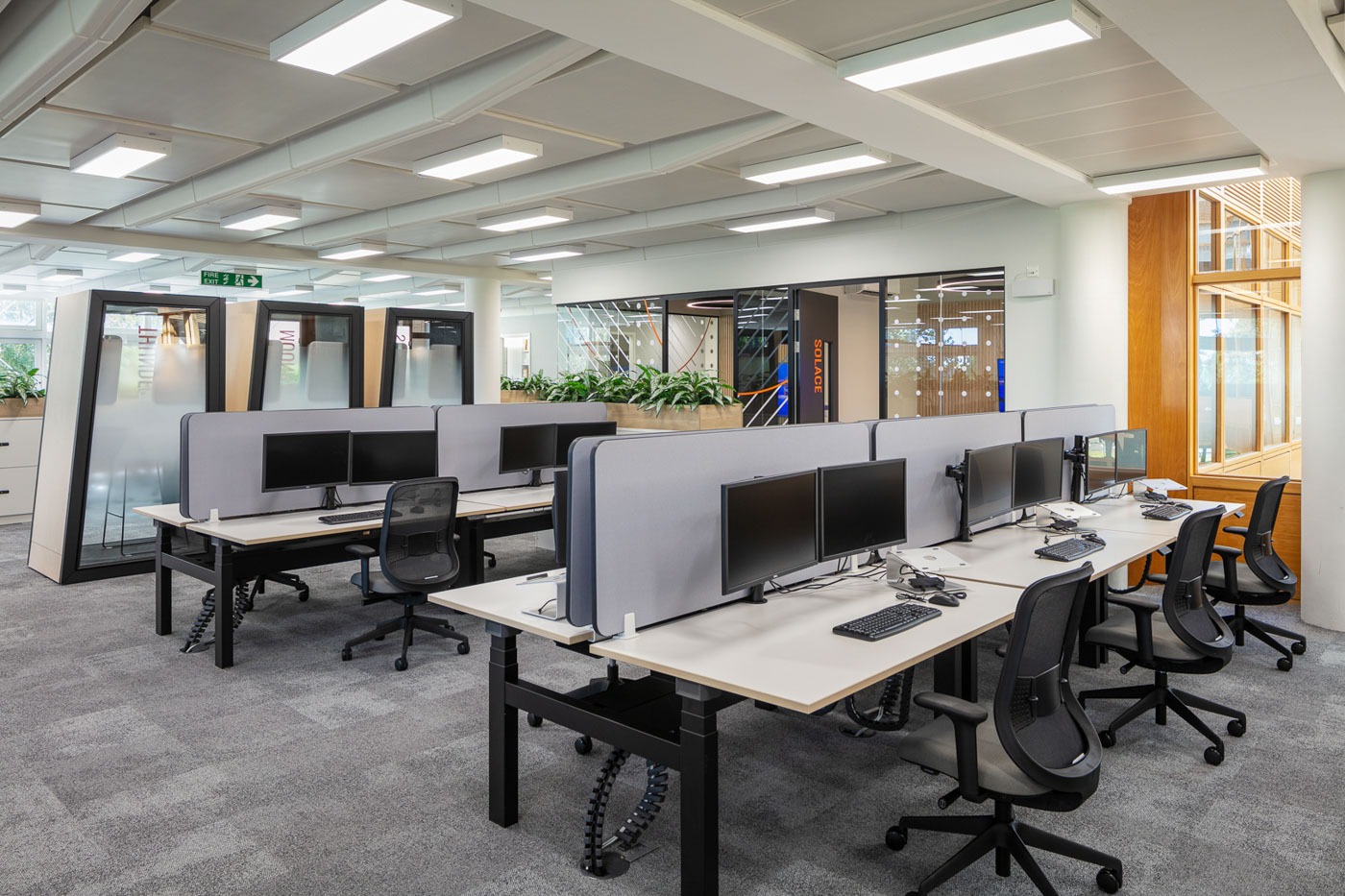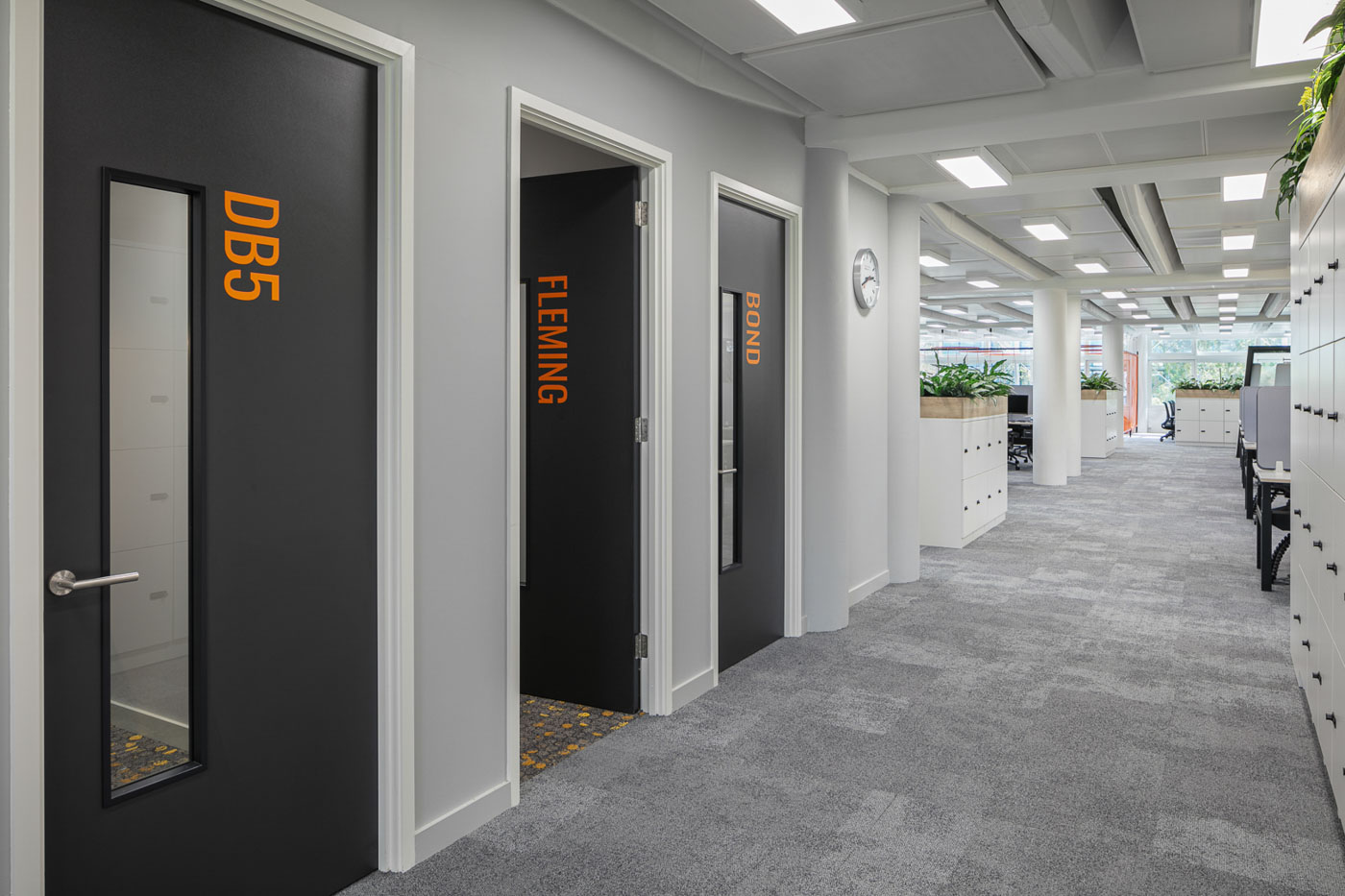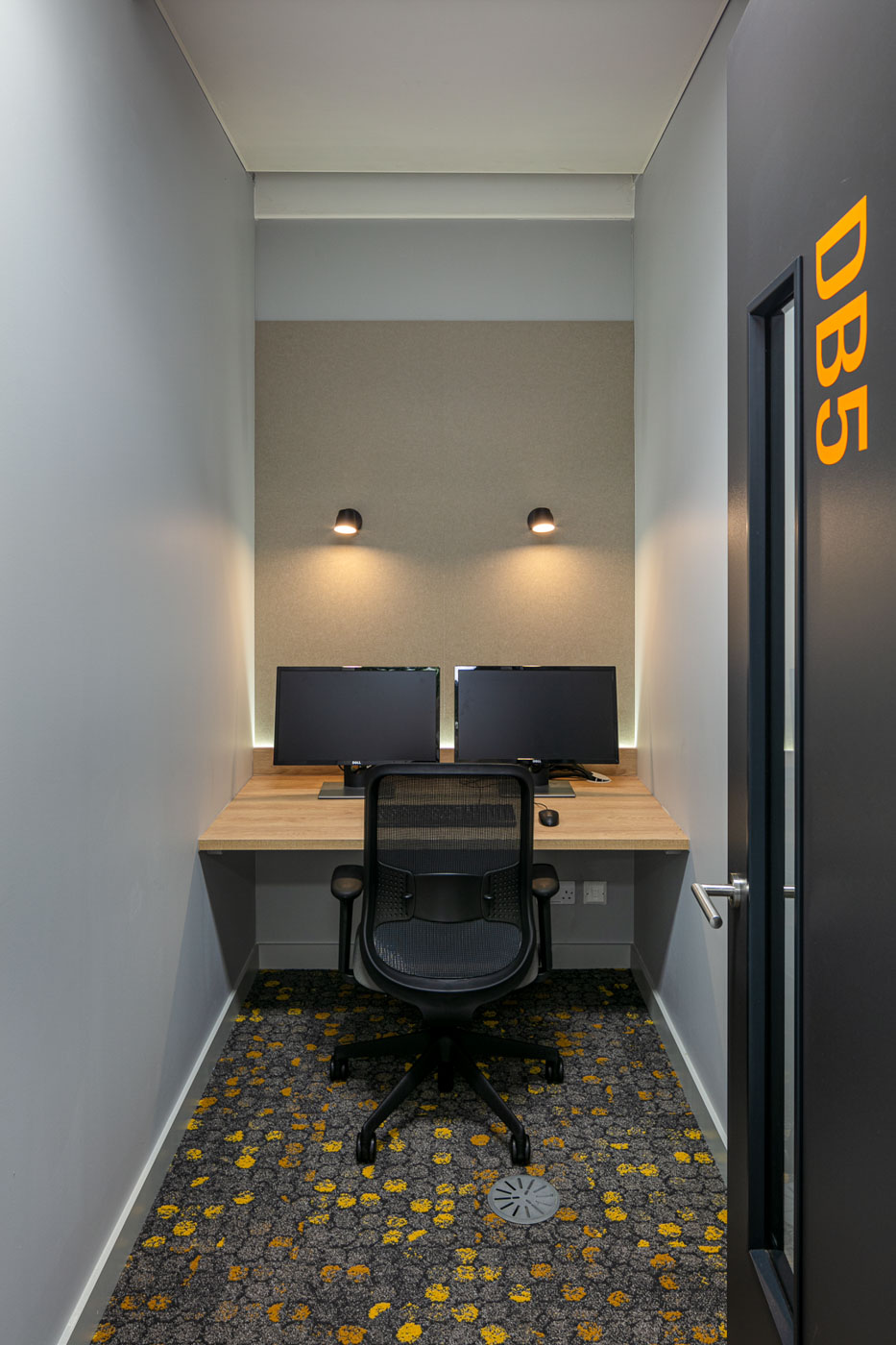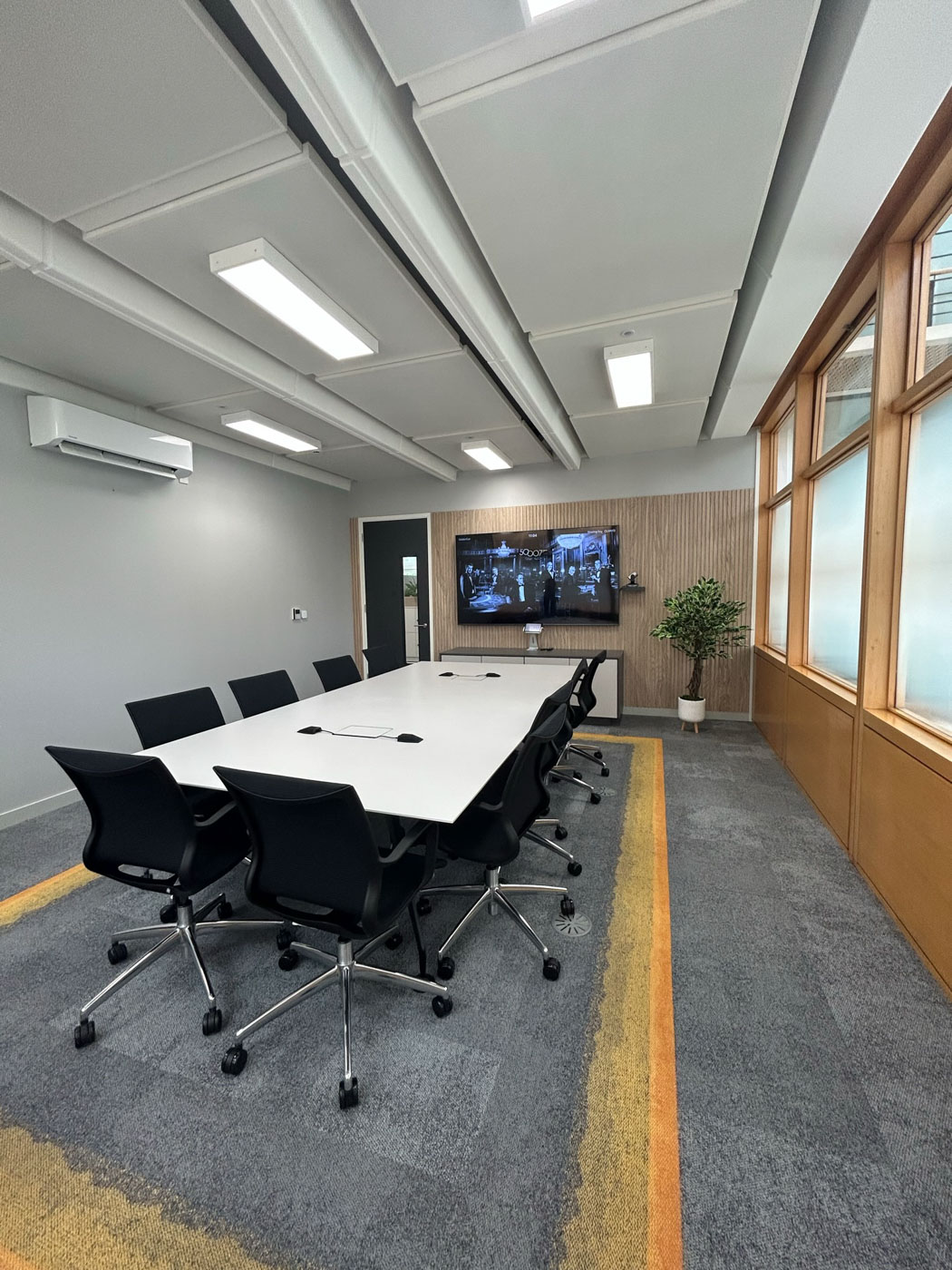 Project Details
Accommodation:
First Floor Offices
Scope of works:
CATB fit out
Size:
9016 sq ft
Location:
Leeds
Project Timescale:
12 weeks
Workplace Analysis
Interior Design
Space Planning
Tender Drawings
Site Interaction
Implementation
Furniture Selection
Our client contact, Chelsea was based in Clearwater Florida, and all the design development and space analysis stages of work had to be completed virtually via Teams. Our design for the project had to have a strong emphasis on the distinctive KnowBe4 brand. The colour scheme and design features were to incorporate the logo circle alongside the tangerine, charcoal, grey and white.  Our scheme developed this brand identity into dynamic manifestation which is repeated in different formats throughout the office glazing. Careful selection of on-brand orange feature carpet installed alongside the landlord base build grey, adds interest. Natural timber and planting soften the scheme.
The furniture was carefully selected following two days of intensive showroom visits by Chelsea and our team. Every product was tested and curated so that the overall scheme was consistent, although the products were ordered from several different suppliers.
KnowBe4 were particularly keen that the new offices should be 'cool' and there should be an emphasis on down-time as well as work focused activities. The large breakout room creates space for informal interaction, while the adjacent games area provides a space where staff can unwind. The central games table converts from table tennis to pool and air hockey. Beanbags provide relaxed seating for staff to use the Playstation, and there is a separate area for board games and recreational activities.
KnowBe4 also installed a state of the art massage chair in their Wellness room to keep everyone moving, and all the staff have access to power operated height adjustable desks.
KnowBe4 were keen to reflect the UK location in the scheme. All the meeting rooms and private spaces are named after references to, and characters from James Bond films, which reinforces the fun feel of the office. After homeworking for the previous six months the staff were queueing to get into their new space at 7am on launch day!
An excellent result and a fantastic client!