JM Finn Wealth Management were moving their offices from Leeds to York and were looking for a design company to assist with their relocation to the prestigious new Hudson Quarter development.
Bluesky design were engaged to provide full concept design and implementation drawings for the scheme which was to be managed by the internal JM Finn project management team.
JM Finn has a diverse client base, and the new offices were to appeal to a wide variety of needs.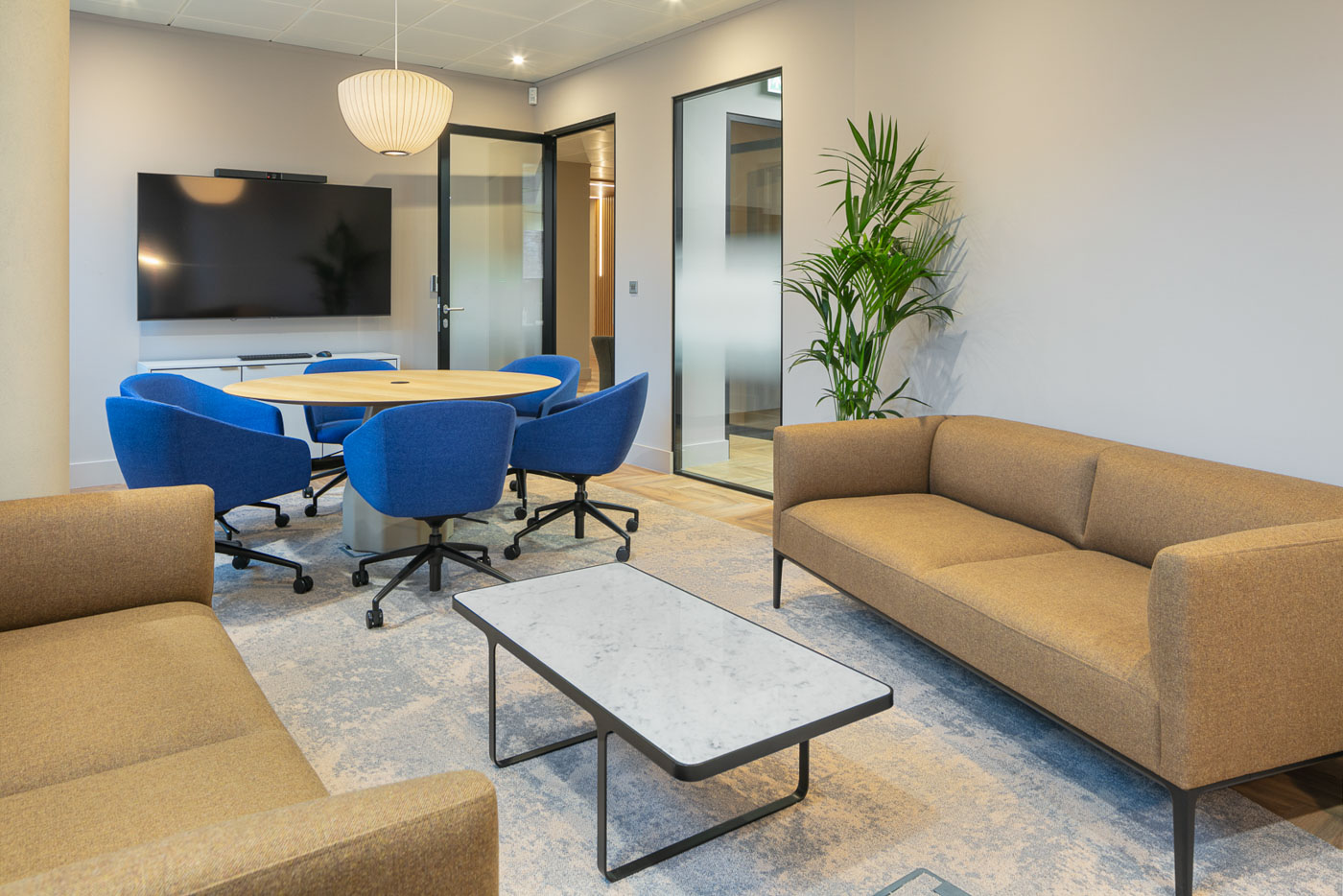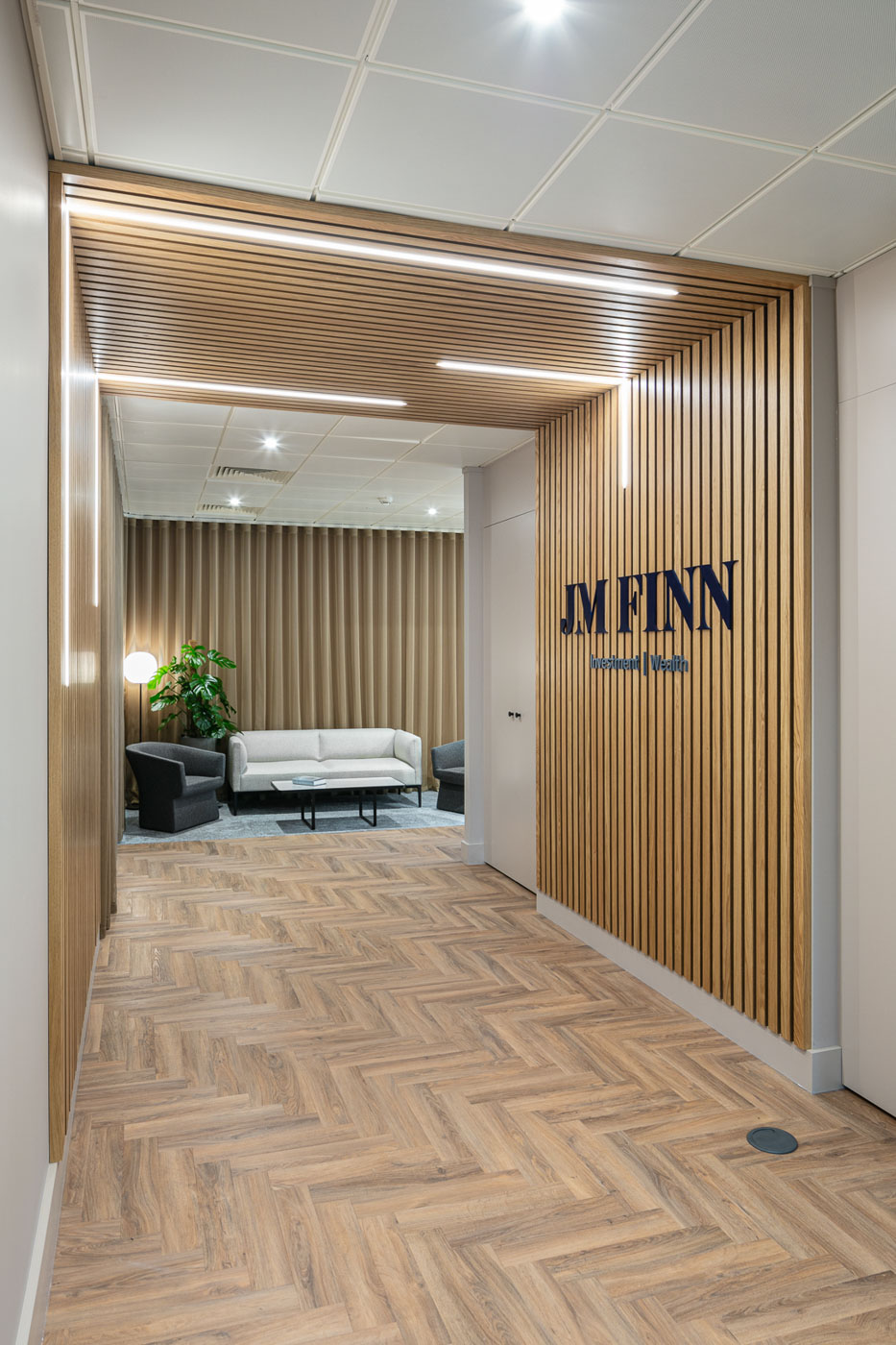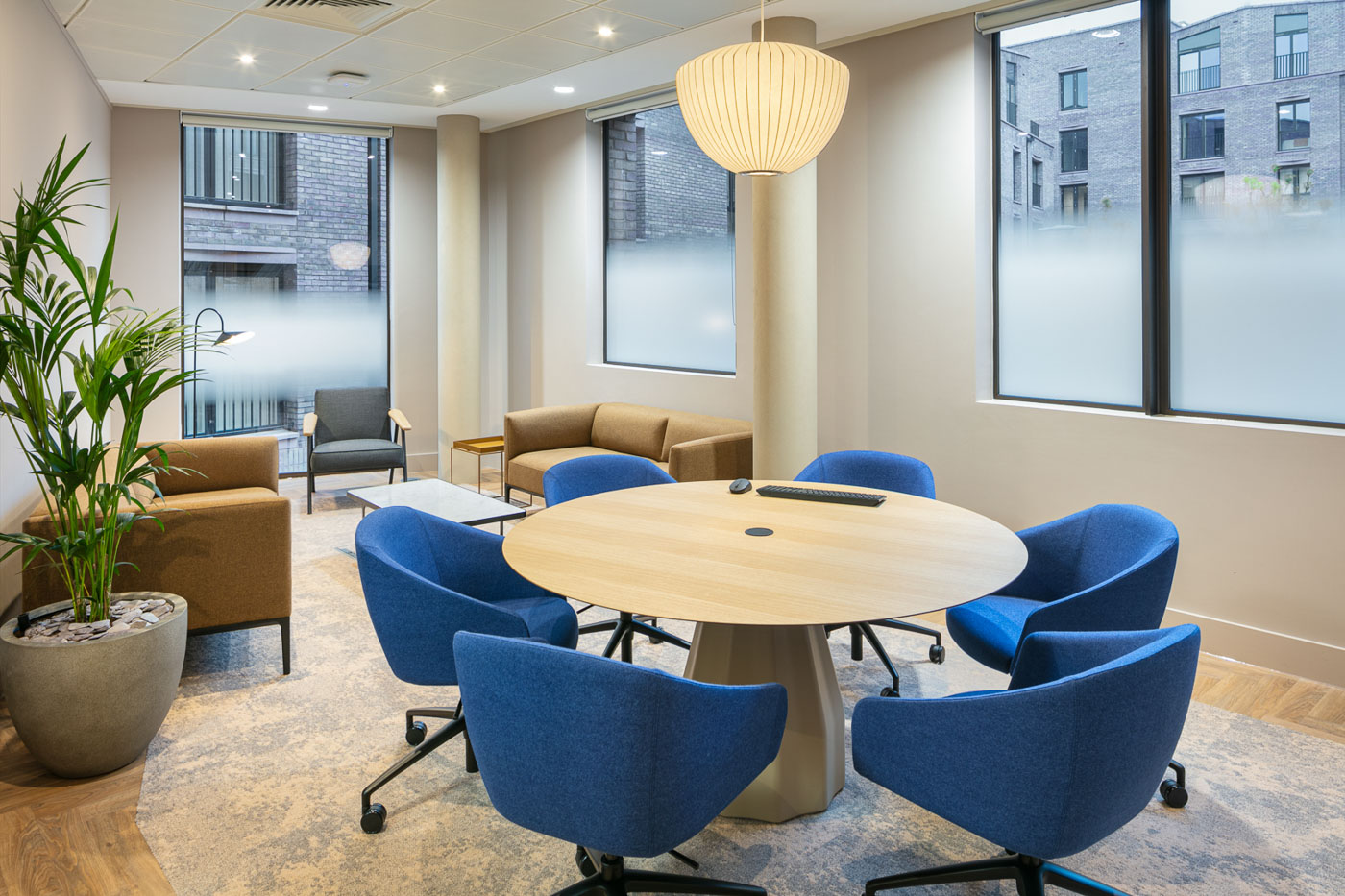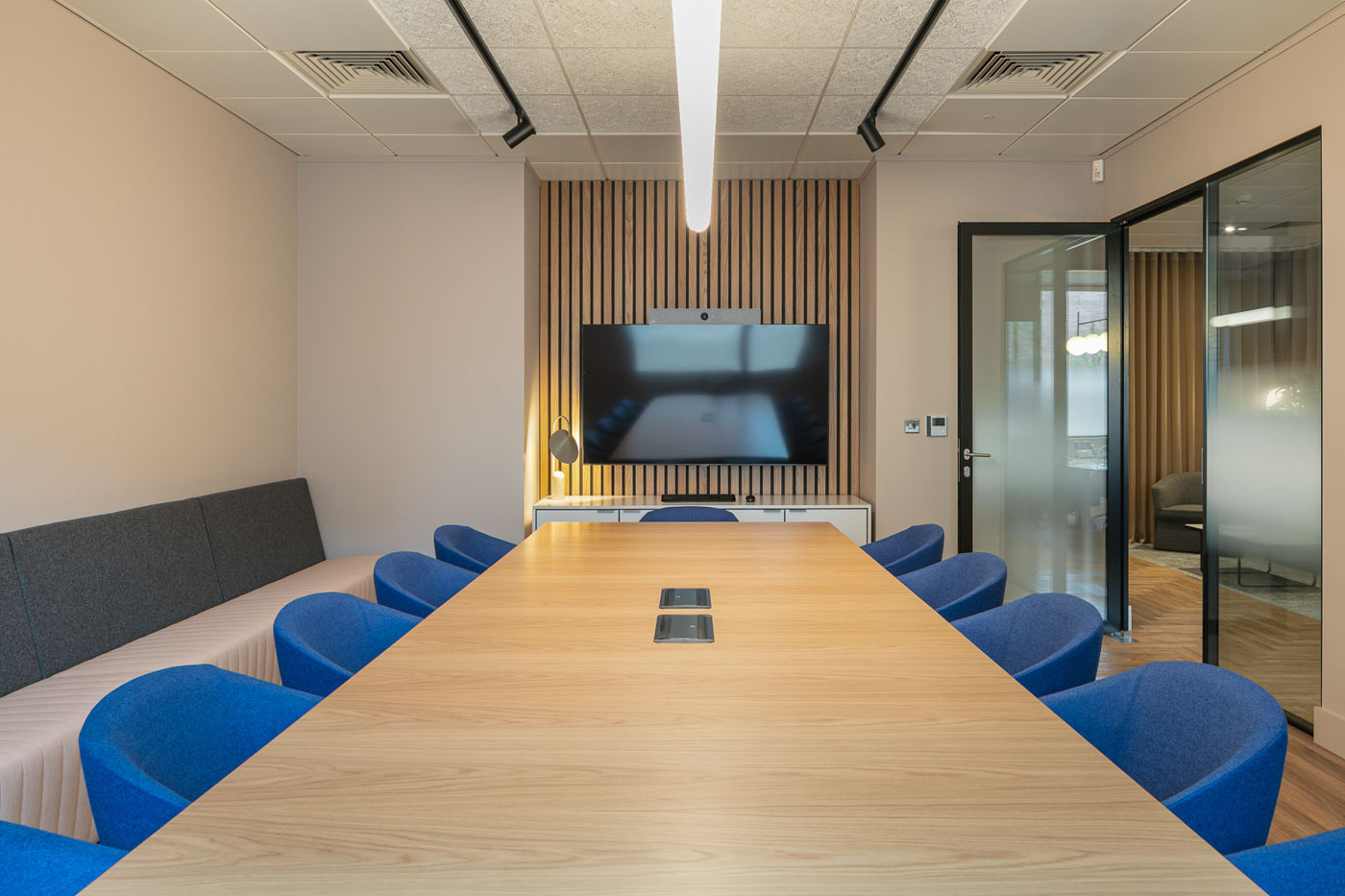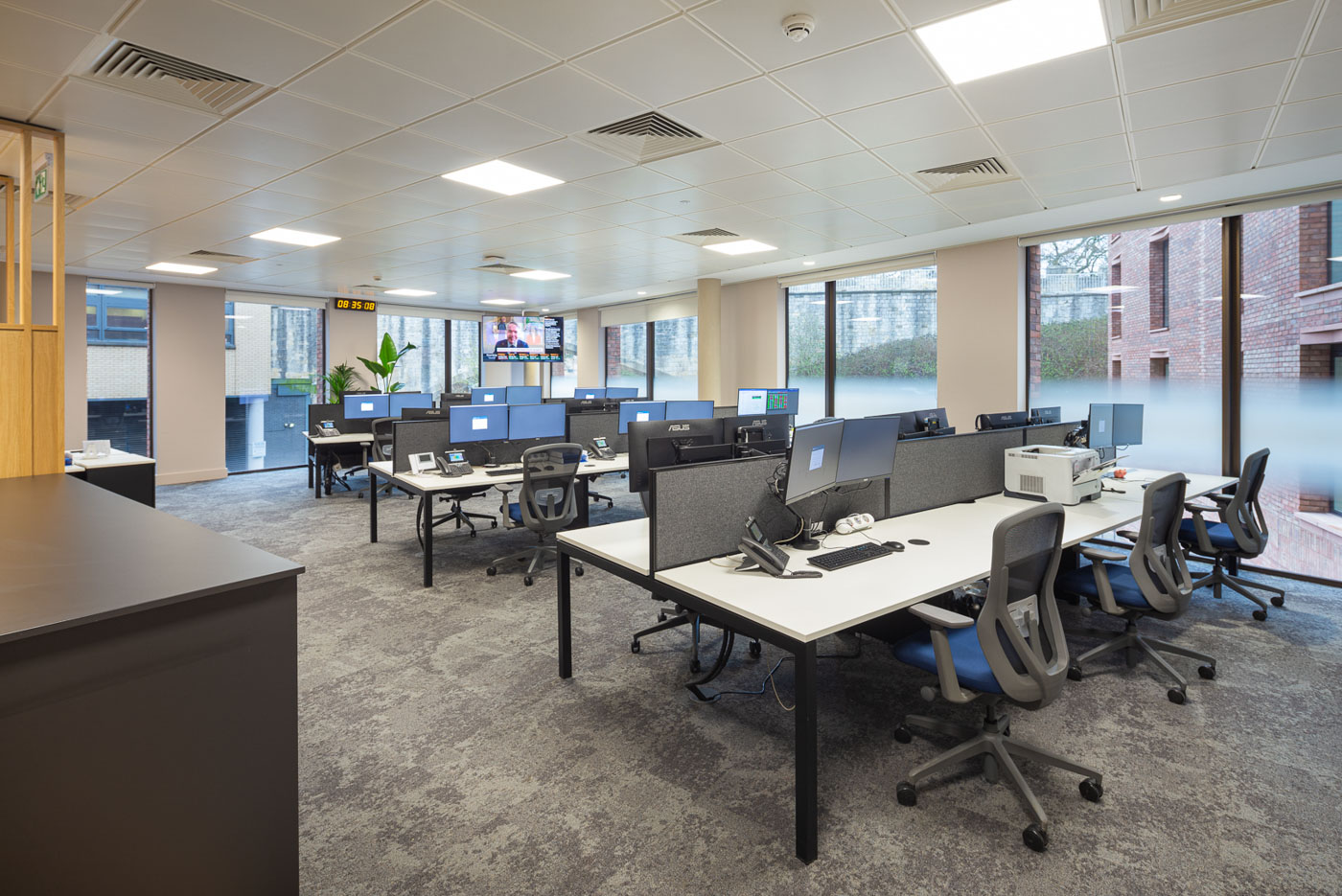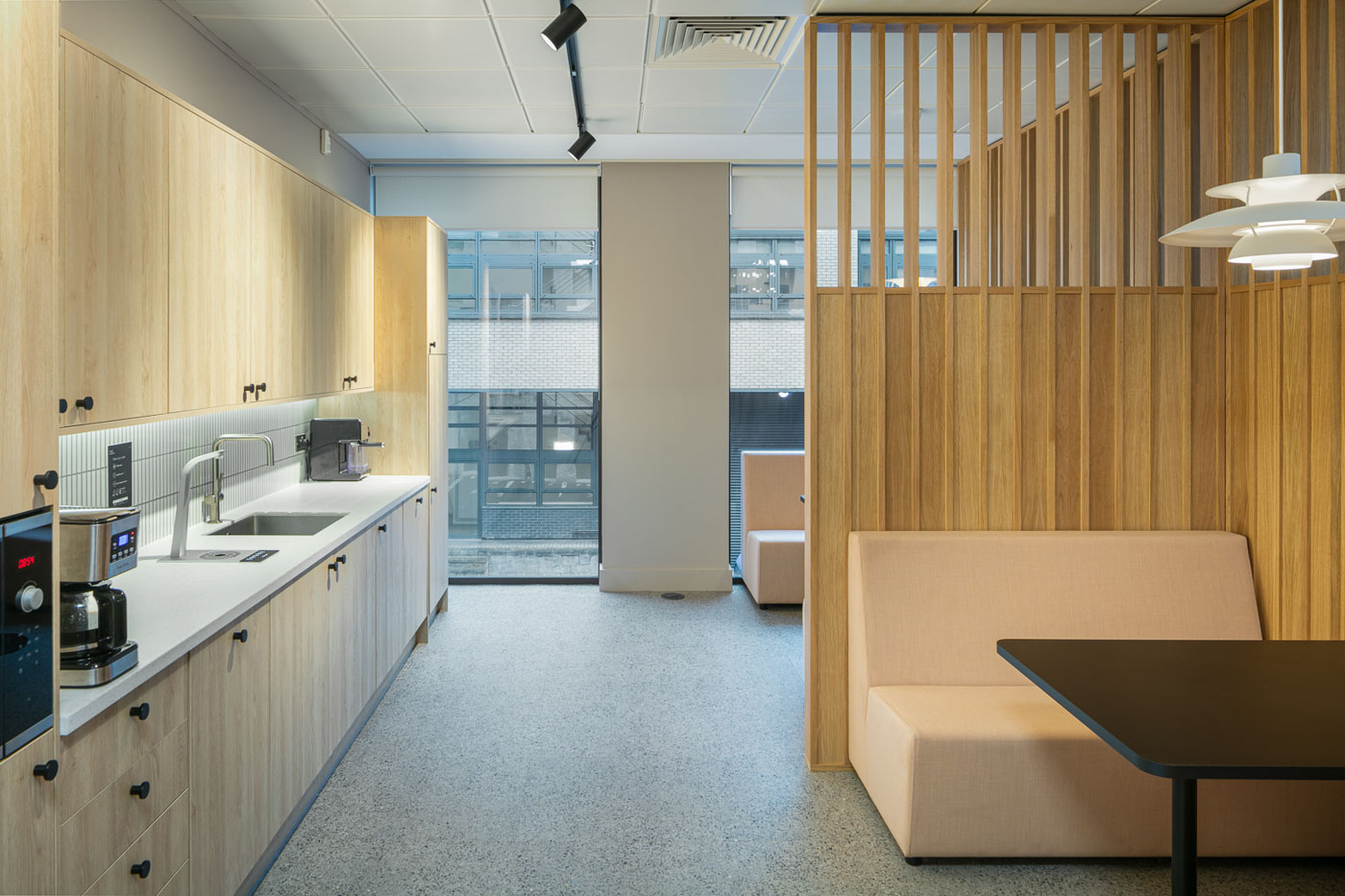 Project Details
Accommodation:
Ground floor
Scope of works:
CATB fit out
Size:
3,000 sq ft
Location:
York
Project Timescale:
8 weeks
Workplace Analysis
Interior Design
Space Planning
Implementation
It was essential that the meeting rooms provided for a variety of meeting scenarios, from informal sofa chats, to formal financial transactions. The large boardroom is supported by two smaller rooms, one with informal comfortable seating and one with smaller formal format.
The seating was to cater for various ages of client and the general feel of the space was to be one of professional service, reassurance and stability.
The open plan space is designed to allow communication between the teams, with lockers and file storage supporting the day to day work activities. A small print and resource area is located away from the work area near the secure comms room. Security was a particular concern as the ground floor is overlooked by the neighbouring residential accommodation. Ombre manifestation was applied to the windows to provide privacy while maintaining natural daylight into the offices and meeting rooms.
A cosy kitchen space adjacent to the work area includes booth seating for lunch breaks.  The high back booths are also useful for informal internal meetings during the work day.
The client was delighted with the final scheme and we are currently working with the project team on a second location.