he proposed offices were ideal in terms of location, but the pre-existing fitout was dark and un-inviting, and it was difficult for the client to envision how the space may best be used.
Lotus Bakeries were looking to relocate from their previous serviced office accommodation near Manchester airport to new space in central Wilmslow.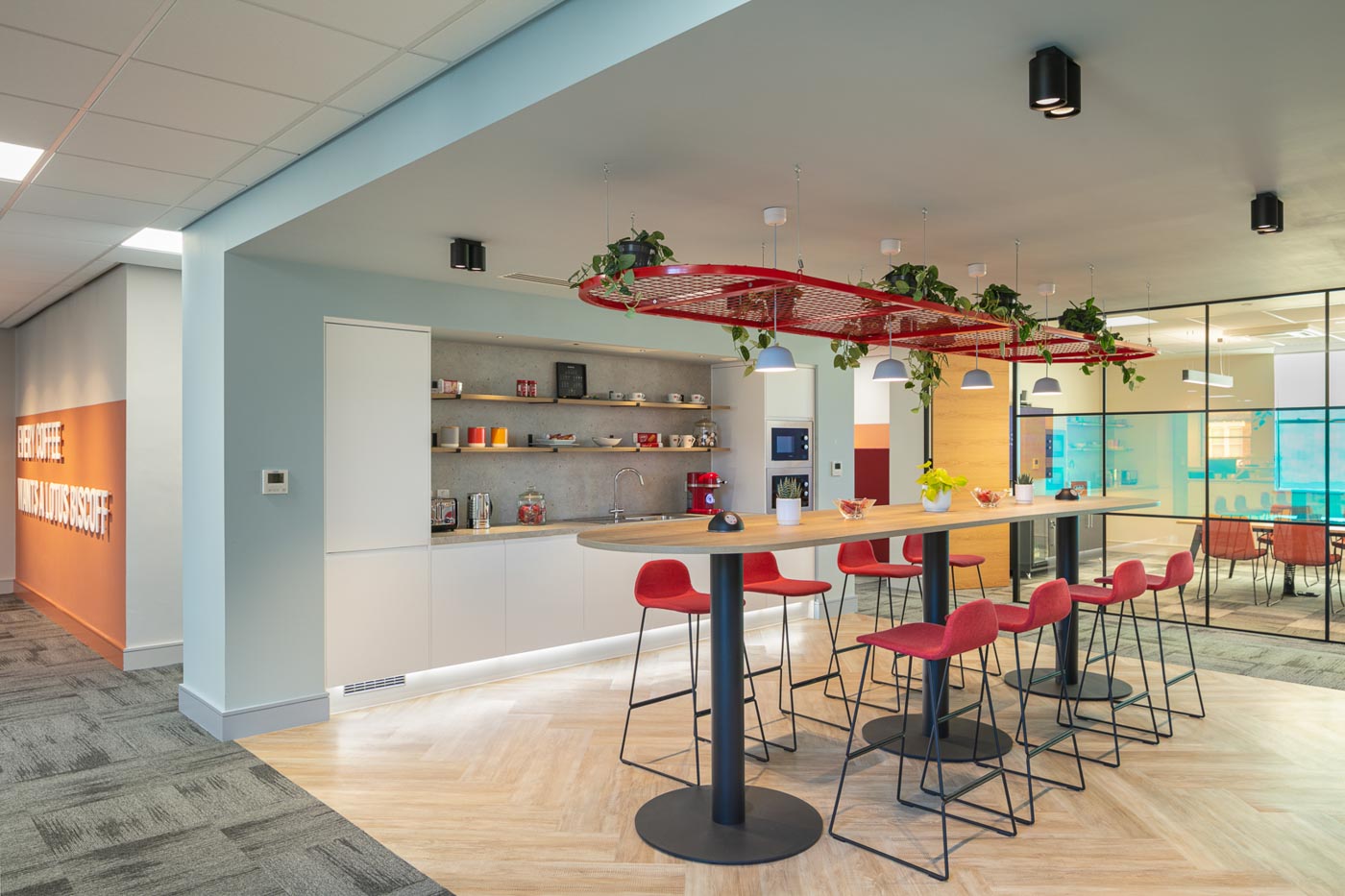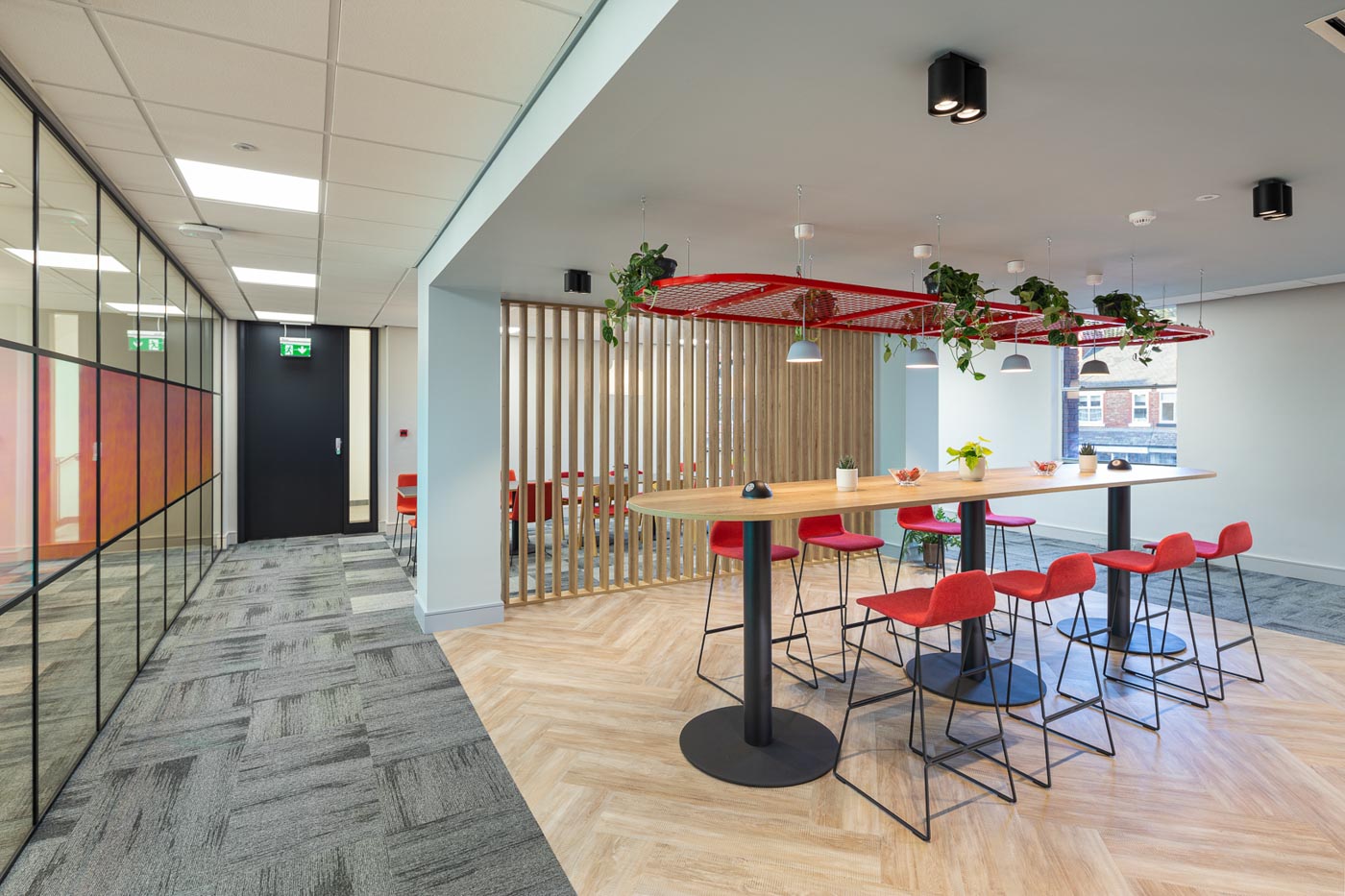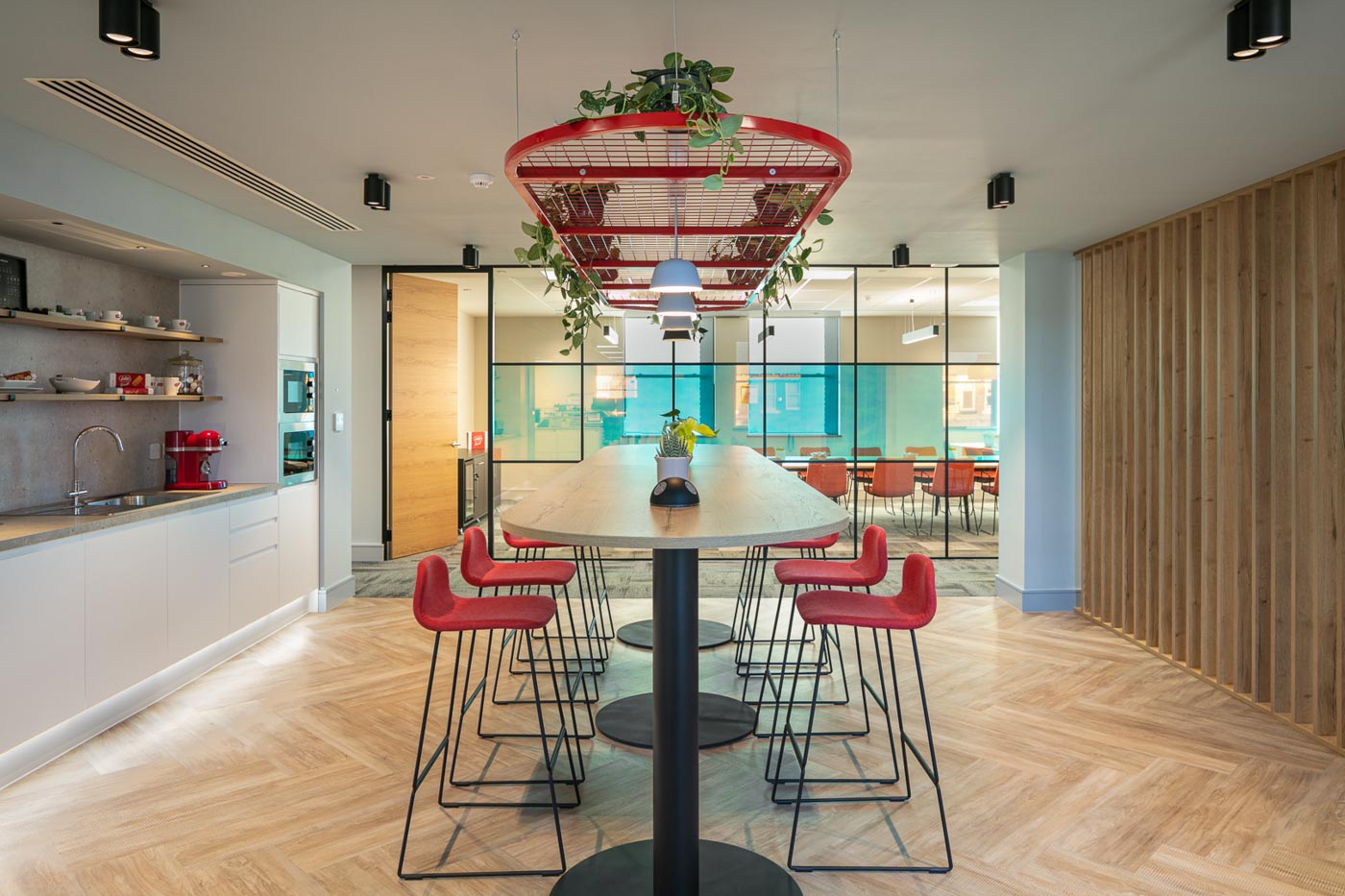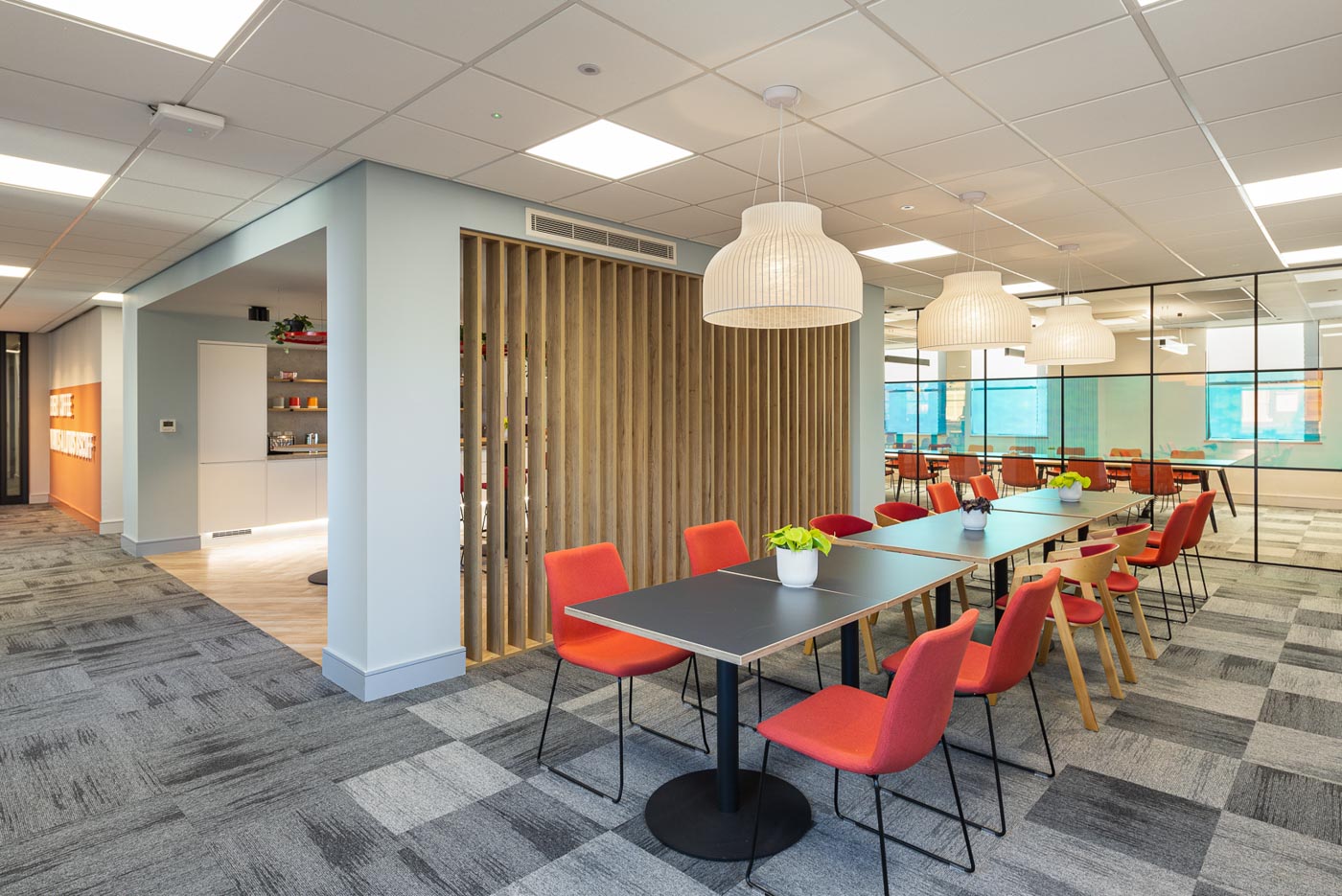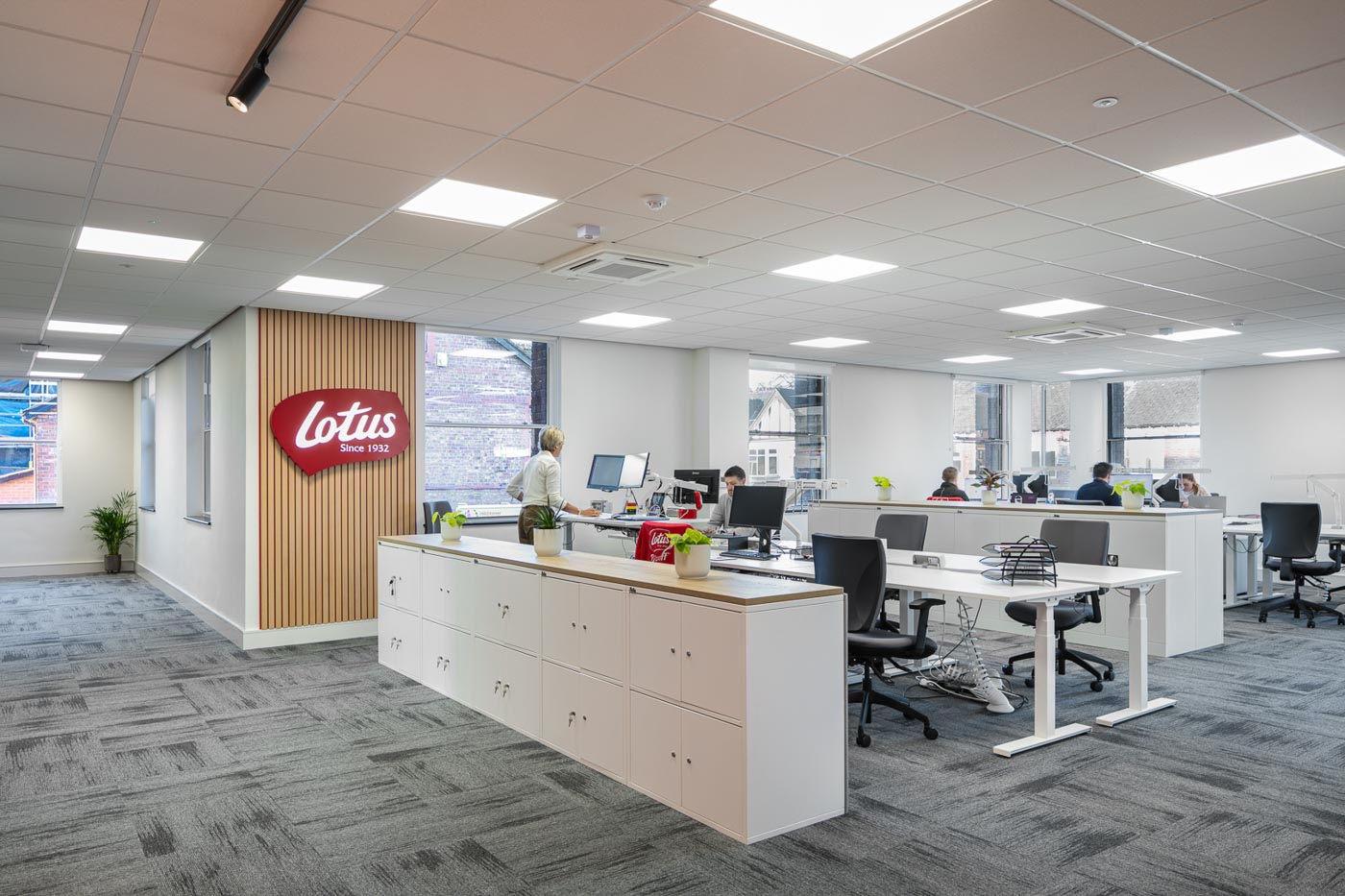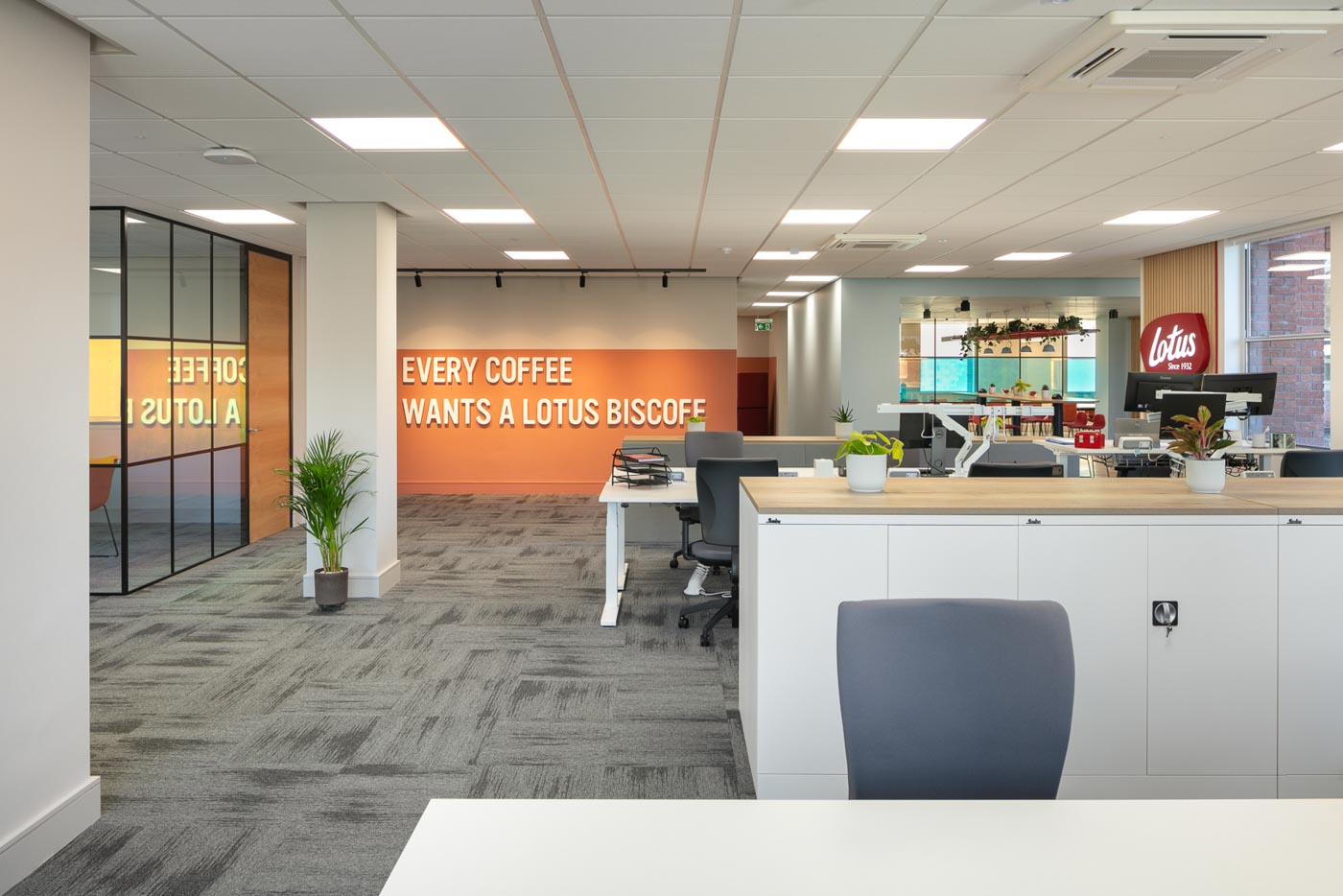 Project Details
Accommodation:
First Floor offices
Scope of works:
CATB fit out
Size:
4,000 sq.ft
Location:
Wilmslow
Project Timescale:
8 weeks
Bluesky design were approached by FBI to work on their team to develop a scheme which would maximise the potential of the suite. Careful consideration was given to maximising the natural light, with meeting rooms located on the north facing elevation and banded glazing allowing light to penetrate into the central space.
The corporate red is combined with complementary blues and neutrals throughout, while the dichroic manifestation of the meeting room glazing provides interest and a pop of contrasting colour. We created an open workspace where the staff could feel at home, with traditional desk and work areas supported by the central breakout hub and hot desk / collaboration space.
The design scheme was developed in line with other Lotus European locations and we worked closely to meet the brief from the head office in the Netherlands. A great deal of care was taken to ensure the space was just right, and the team are delighted with their new space.