Working with Sixteen Real Estate in Manchester, our brief was to design a dynamic agile space on the first floor which would support the new staff working patterns post-pandemic.
The Calico Group are based in central Burnley and provide housing support to the surrounding community.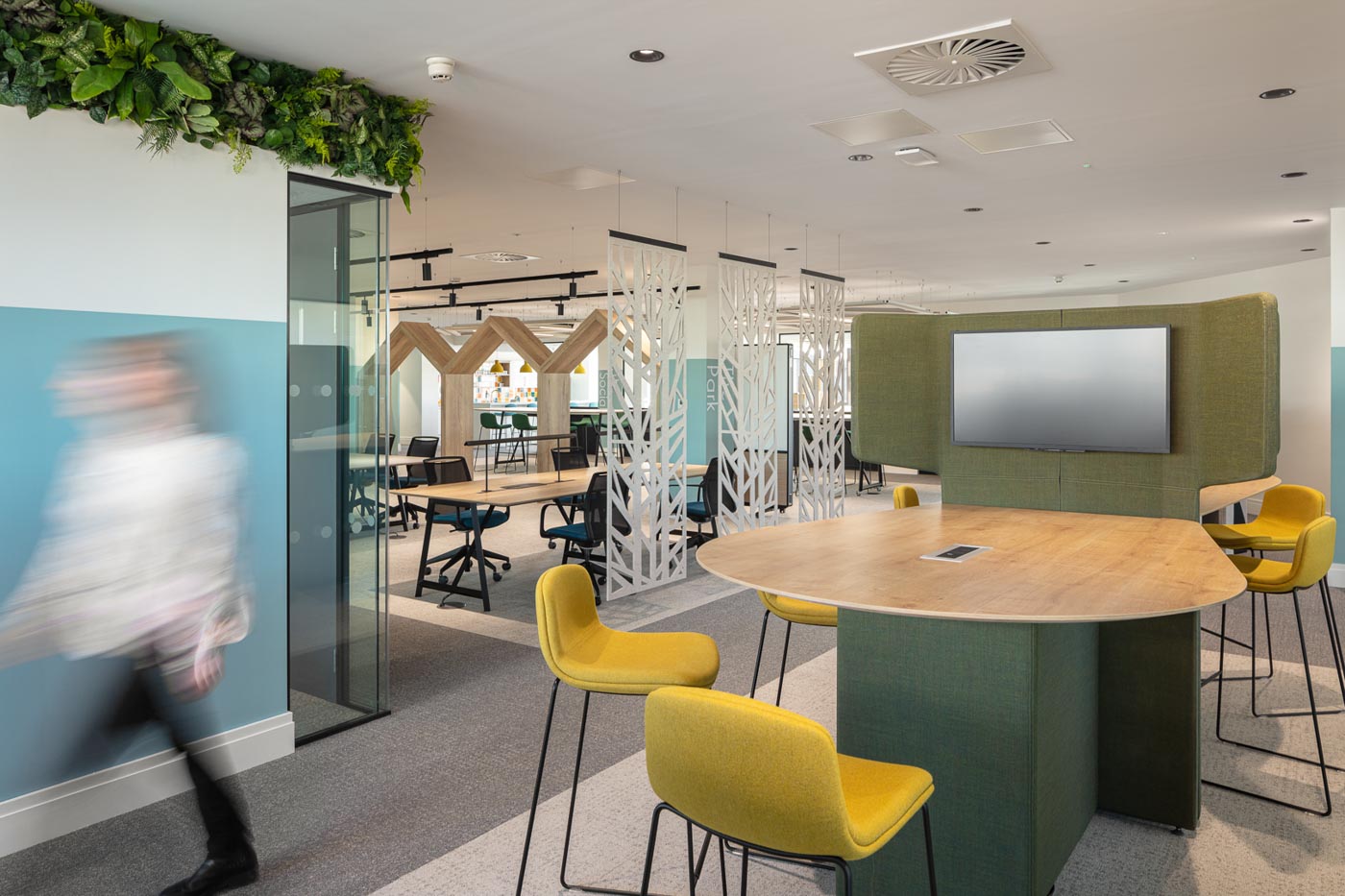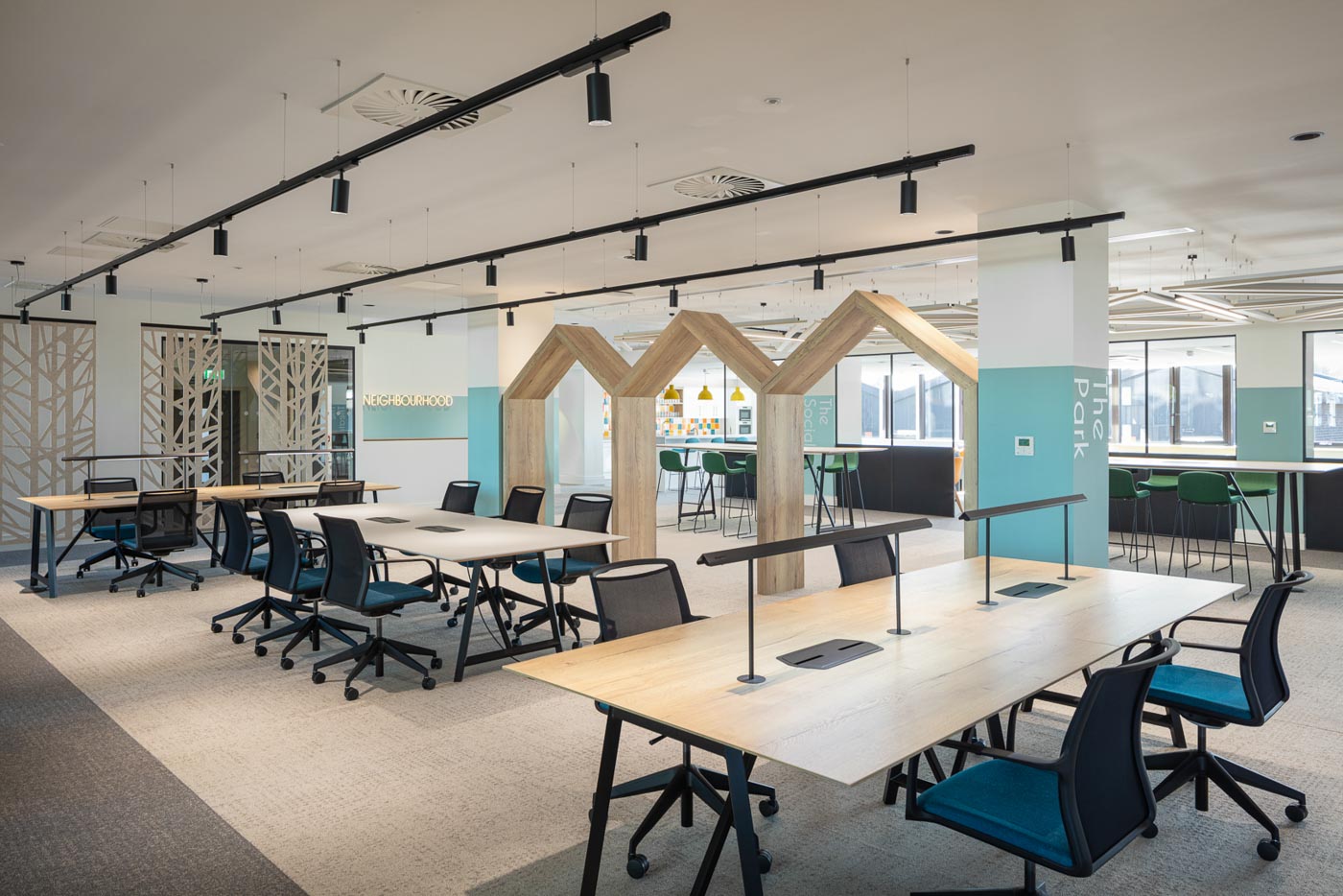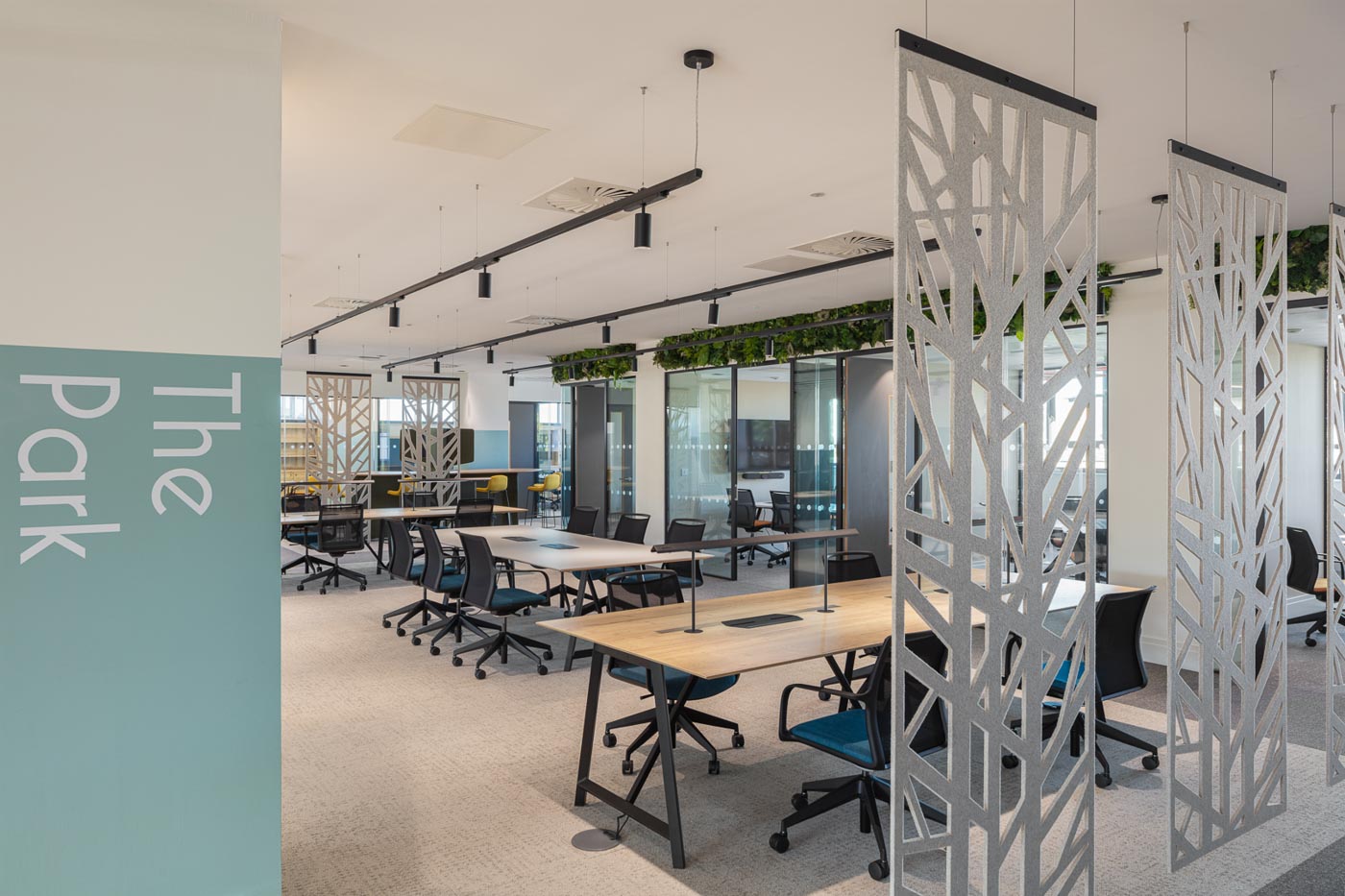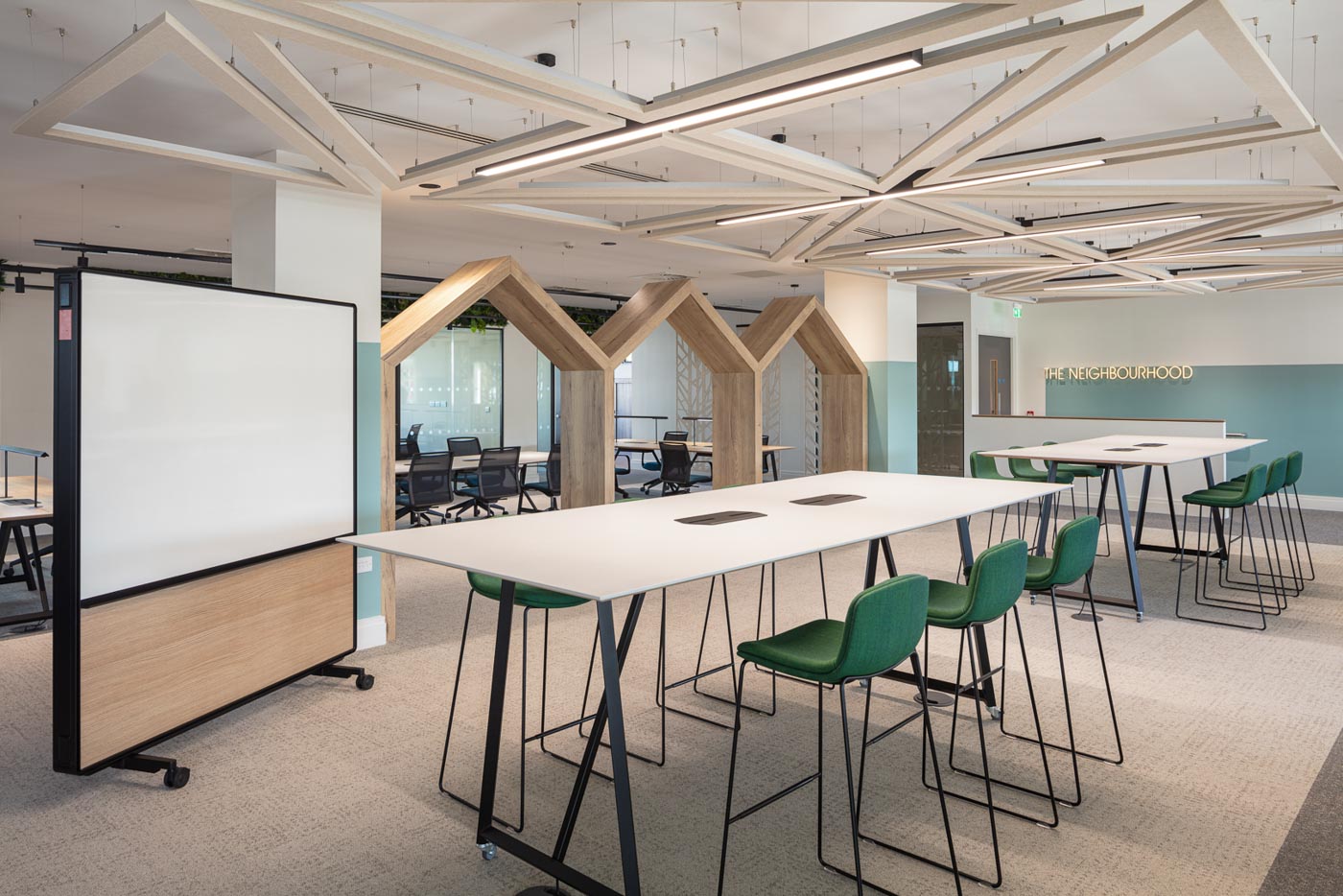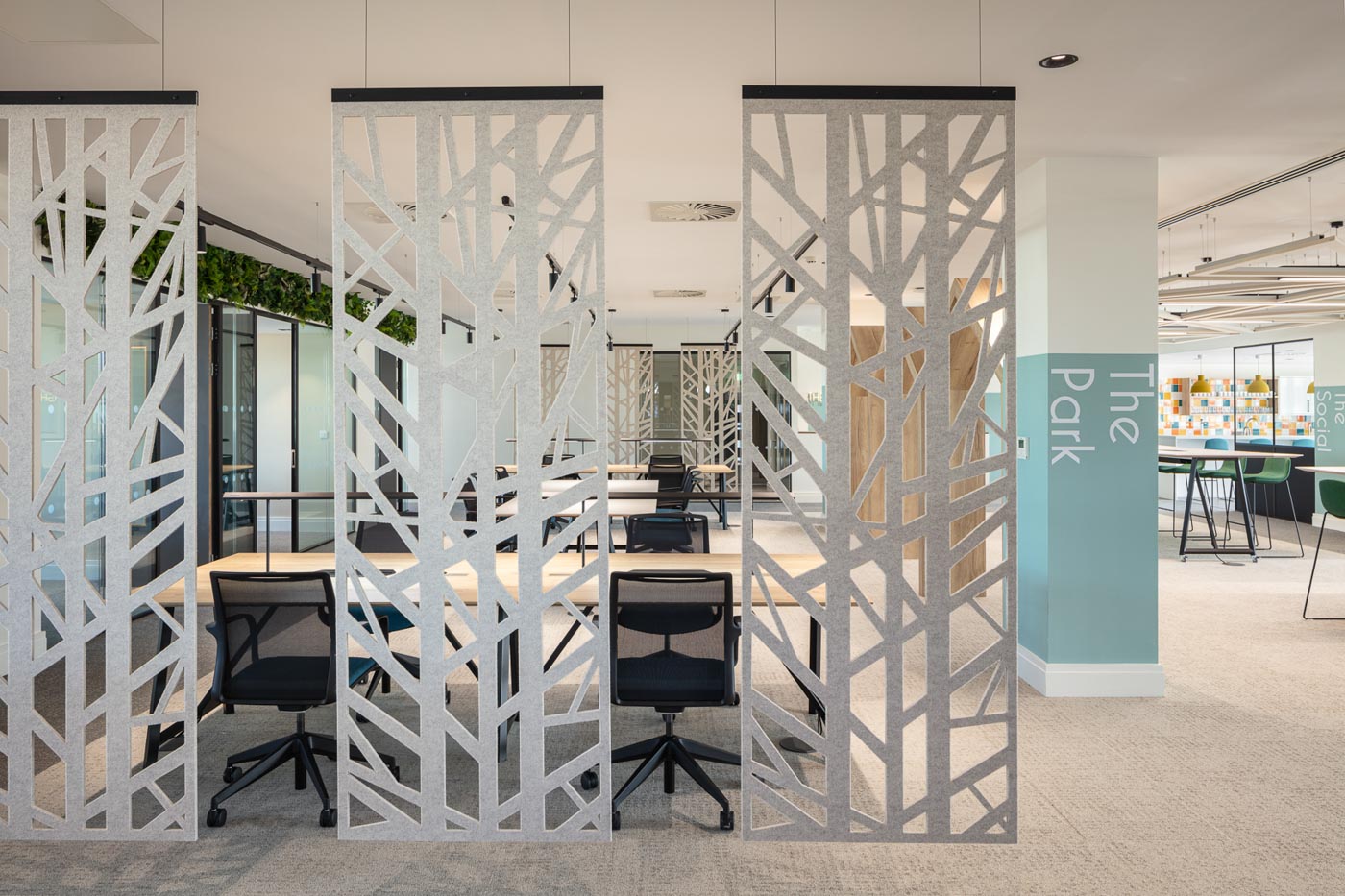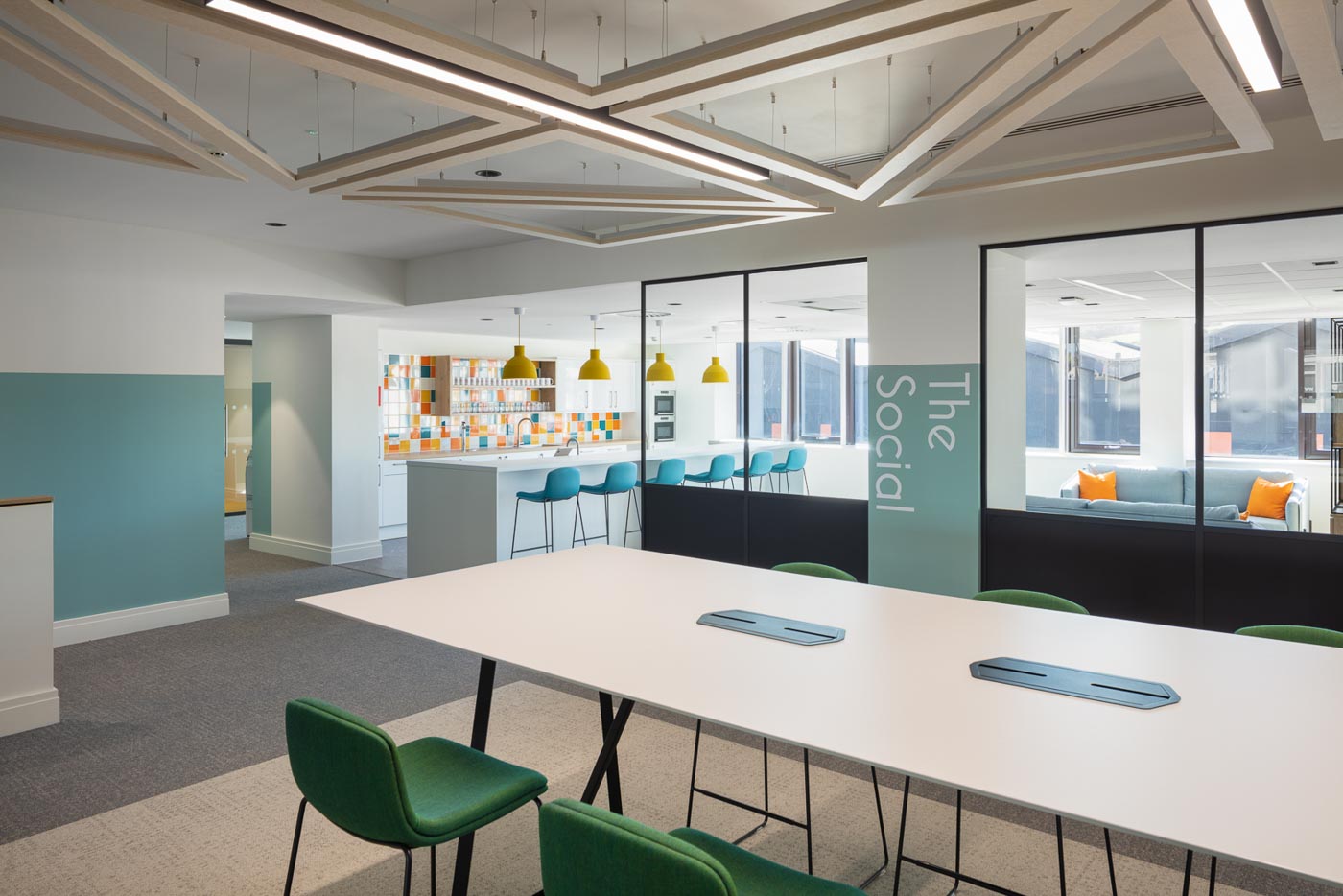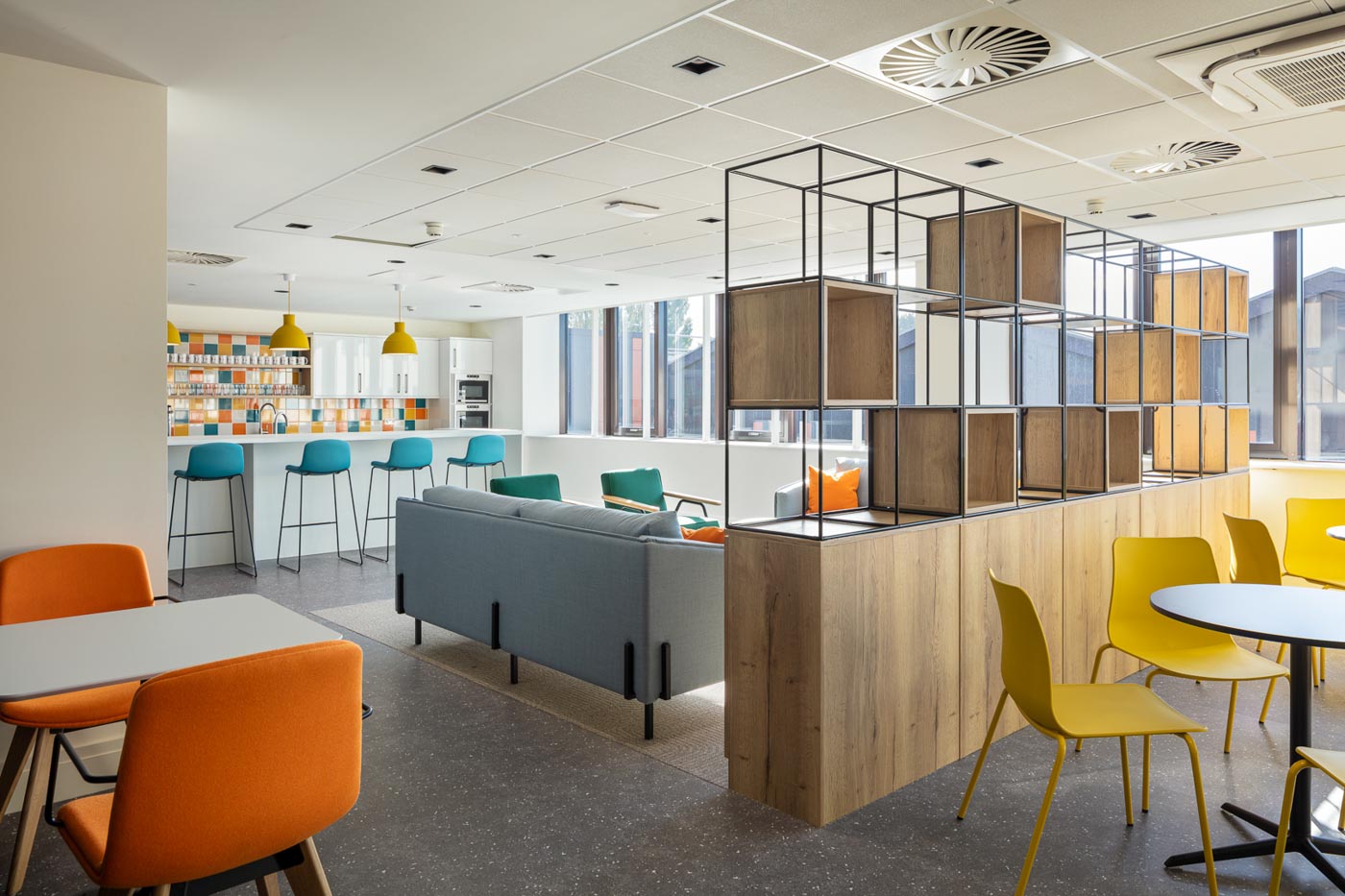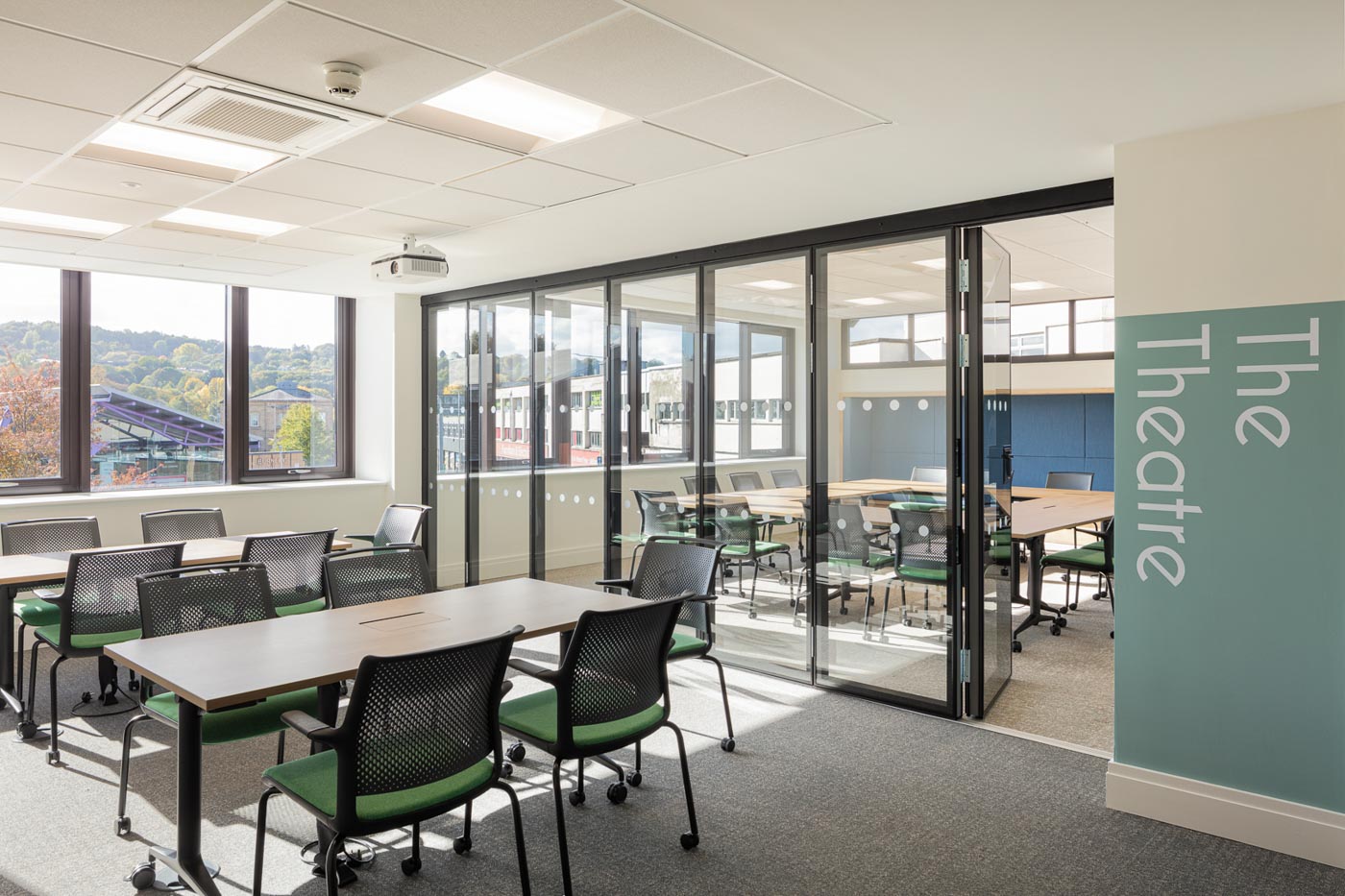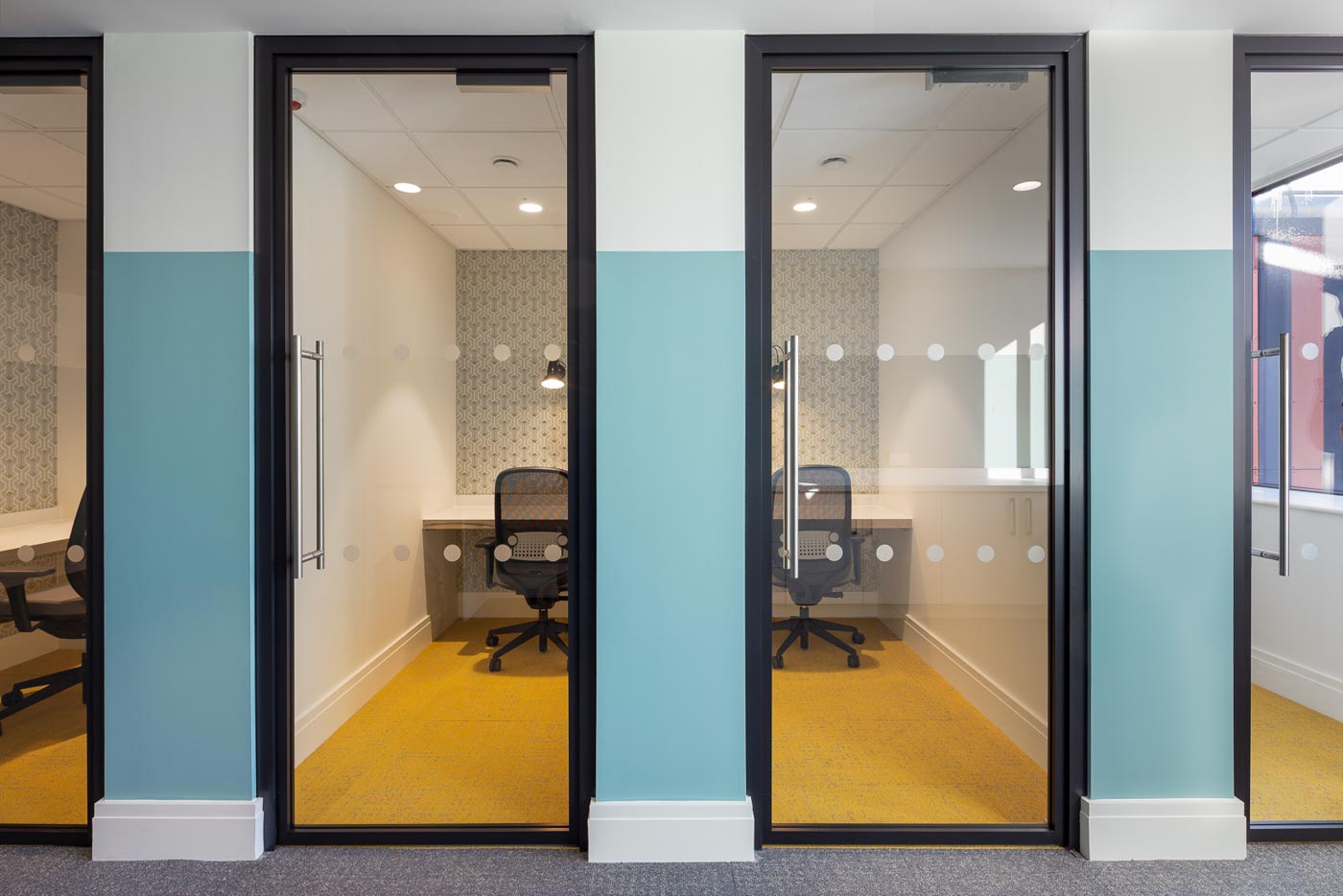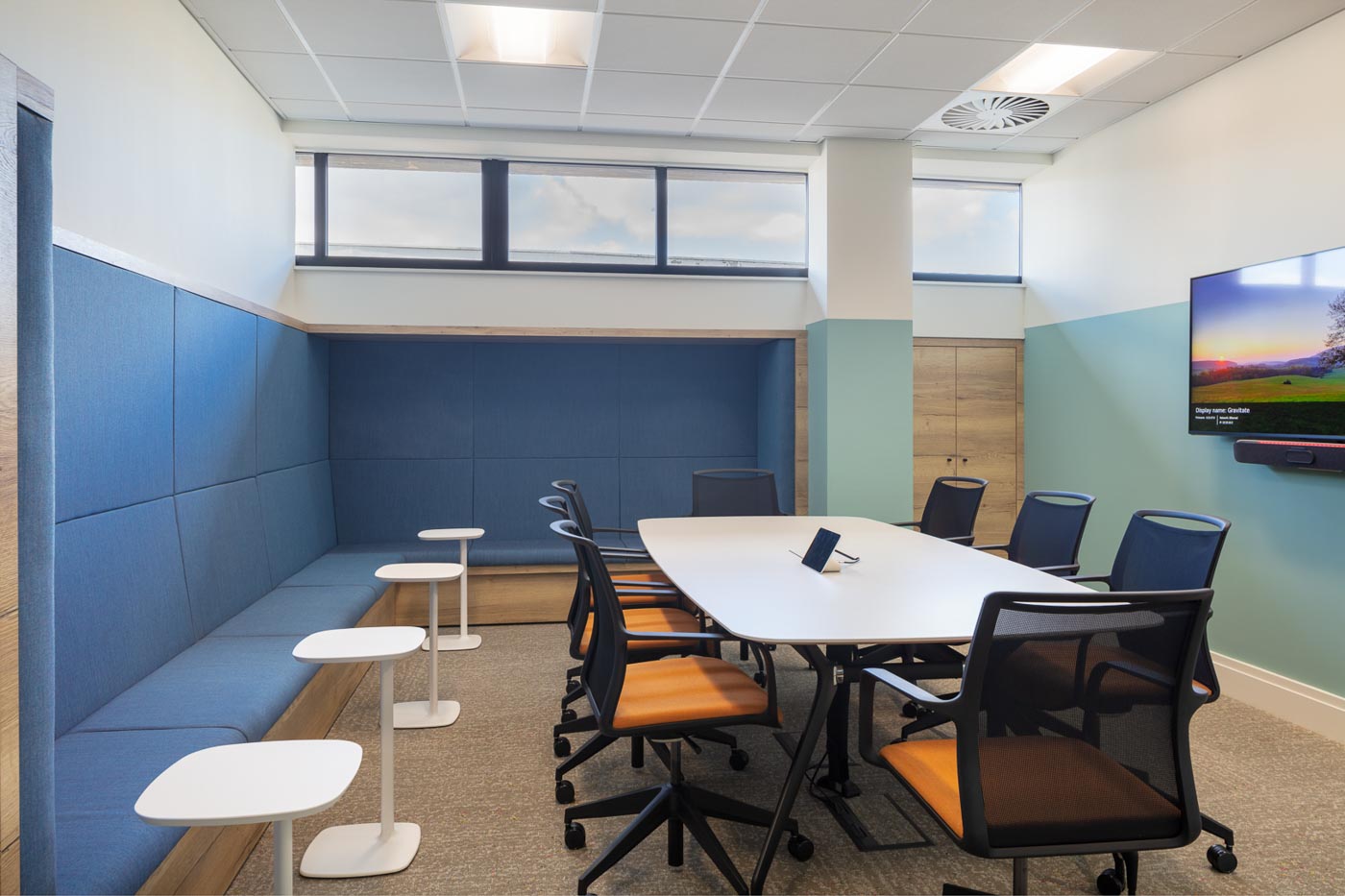 Project Details
Accommodation:
First Floor offices
Scope of works:
CATB fitout
Size:
8,600 sq.ft
Location:
Burnley
Project Timescale:
16 weeks
Workplace Analysis
Interior Design
Space Planning
Implementation
The area was previously a traditional desk based layout, supported with cellular offices and meeting rooms. The new space was to provide open plan and enlcosed team collaboration areas, breakout space where the staff can relax and interact, quiet booths and library areas for concentrated work and for Teams calls.  Noise levels in the office are managed with acoustic products, comprising sliding screens, suspended grids and and wall mounted baffles. The 'house arches' provide a central feature to the space and each area of the office has its own indentity (Park, Garden, Library,  The large meeting room wall opens back to allow 'town hall' presentation meetings to up to 40 staff. The number of work settings in the space has increased from forty five to eighty, making the space far more able to support the influxes of peripatetic staff calling into the office on an ad hoc basis.
The floor was designed to support the more formal floors above and has been a great success. We were delighted to recieve the following feedback from Calico senior management team.
Client quote
I cant find the words to say how positive the feedback has been,  people have talked about the feel of the space, the décor, the furniture and how well the space has been used.  People have been walking through the doors and you can hear the  "wows" as people enter the floor. I just wanted to say thank you so much.   I don't know how you do it, but you have done a brilliant job.

It will have a real positive impact of our people and our business.   

Anthony Duerden – Group Chief Executive The Calico Group