2 Hardman Street is a located in the heart of Spinningfields in Manchester and has historically been home to a soda water factory, hat making works and silk finishing mill.
Bluesky Design were appointed by Hansa Invest in September 2020 to complete the interior design and implementation drawings for an extensive refurbishment of the Basement, Ground Floor Reception and upper four floors of the building.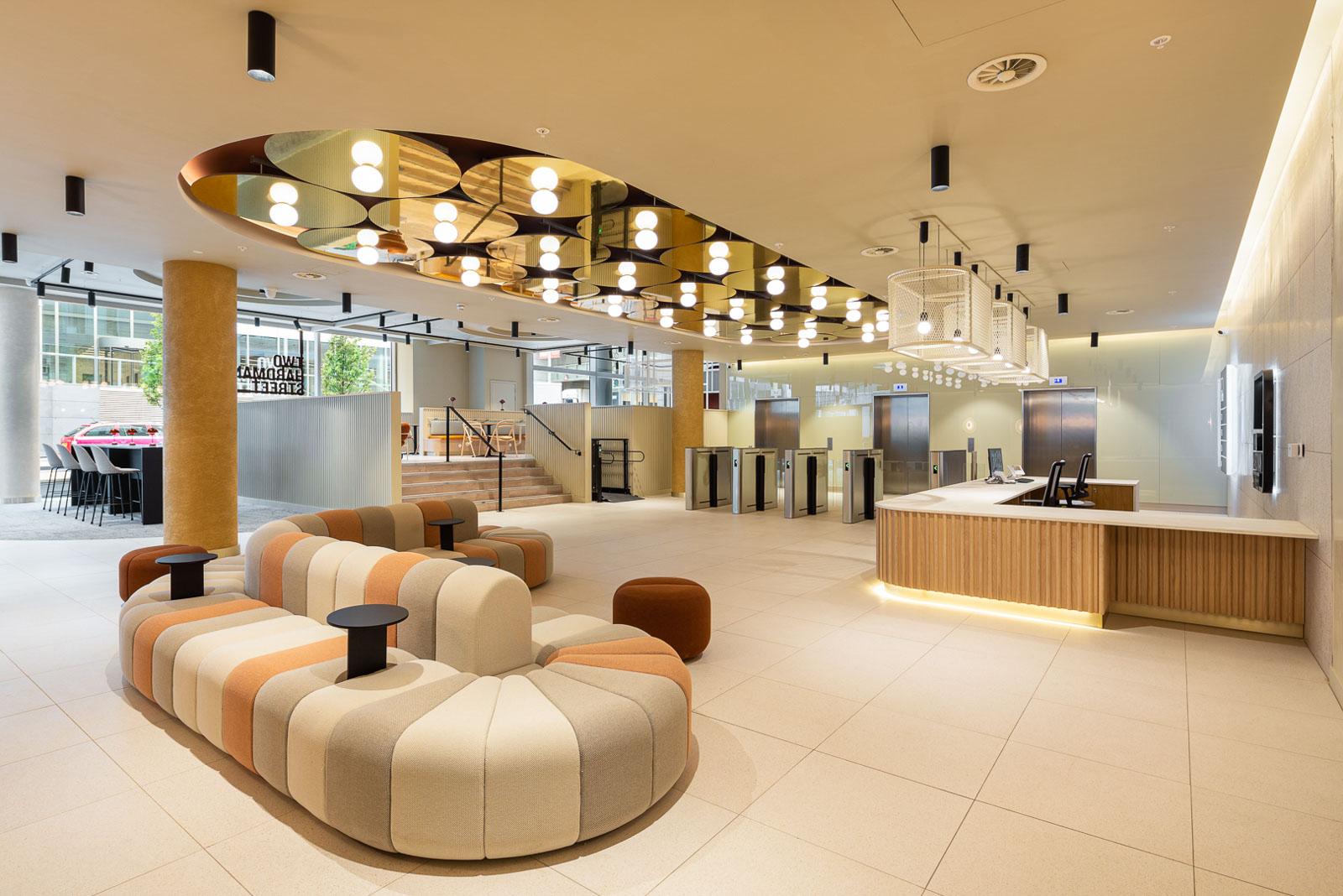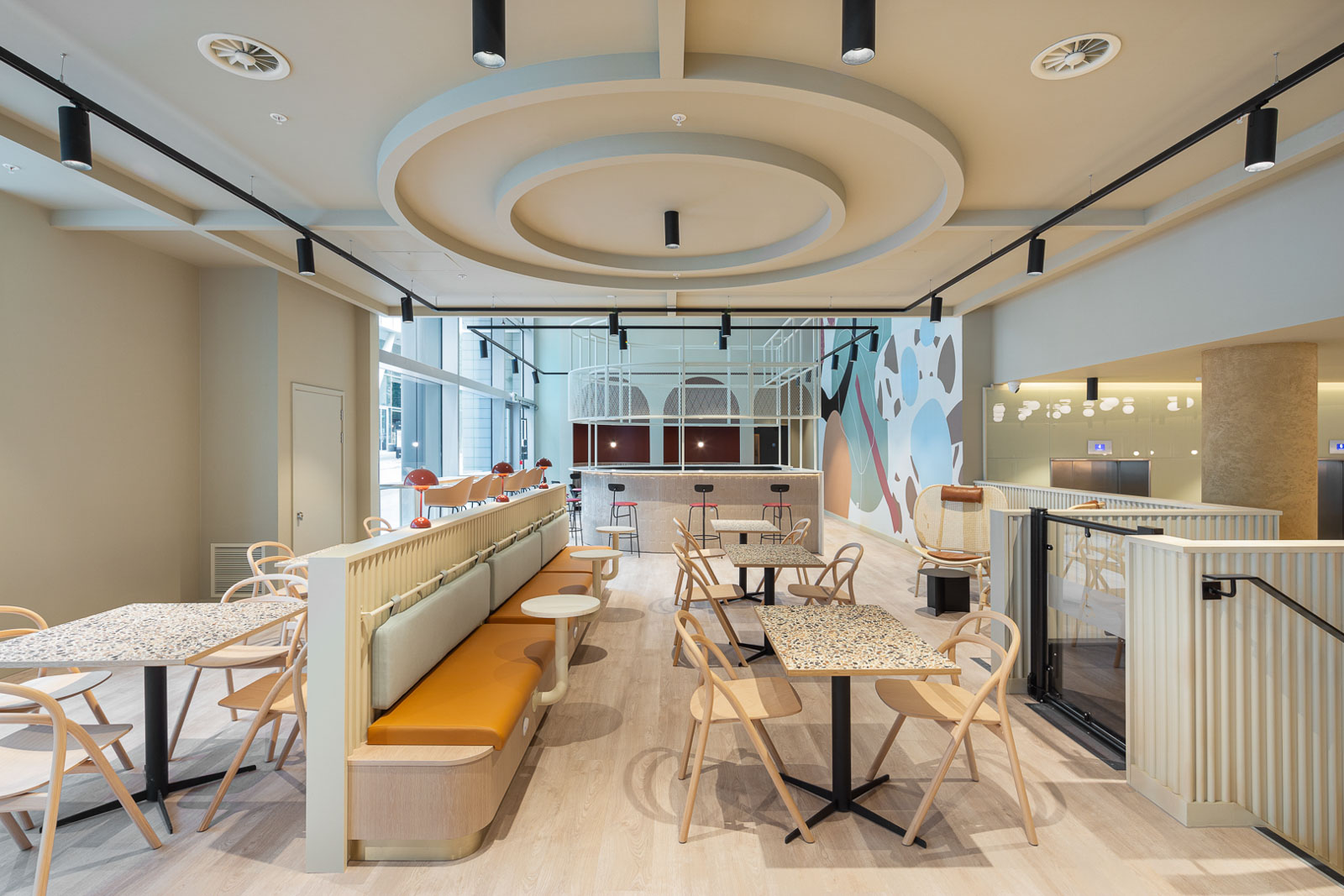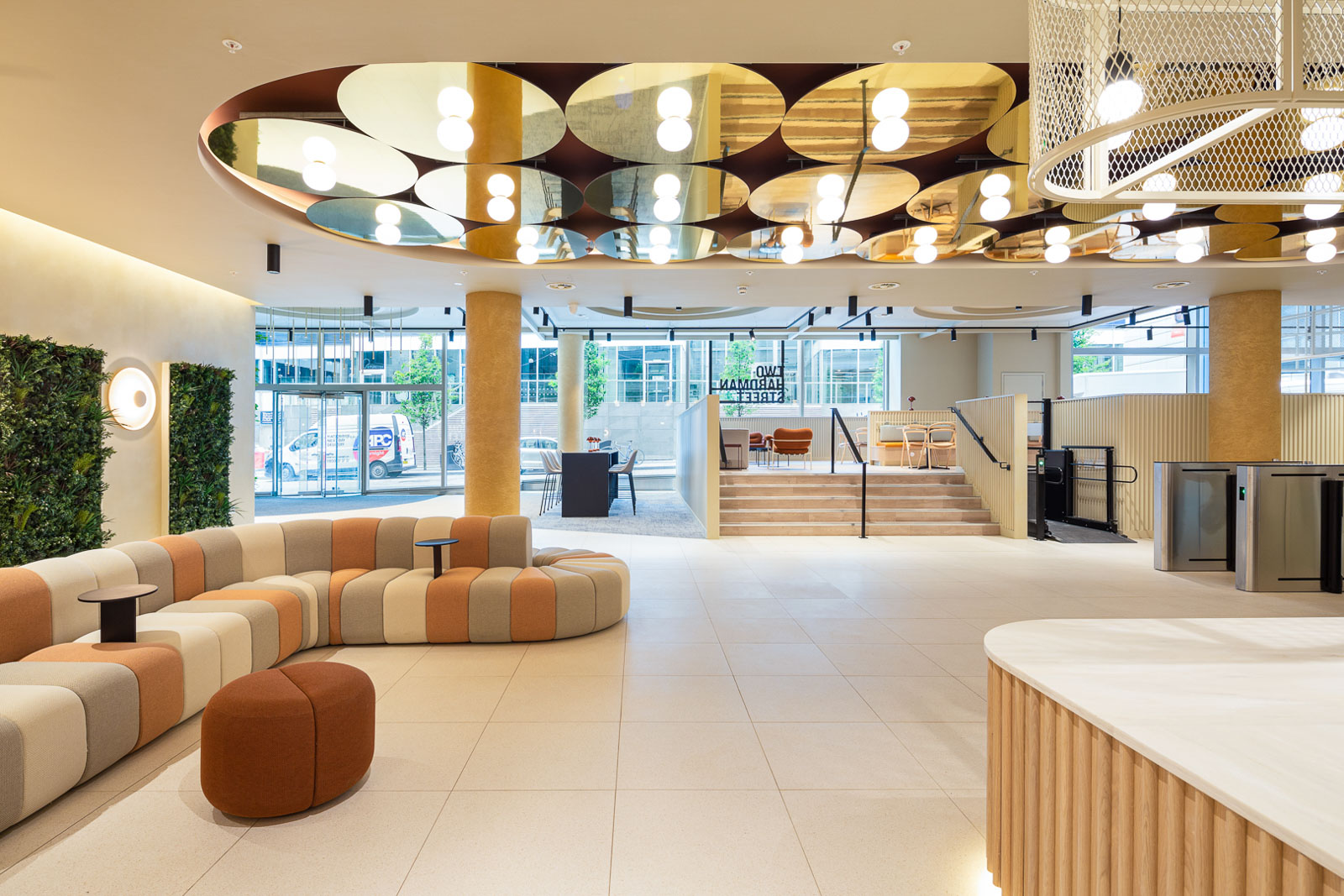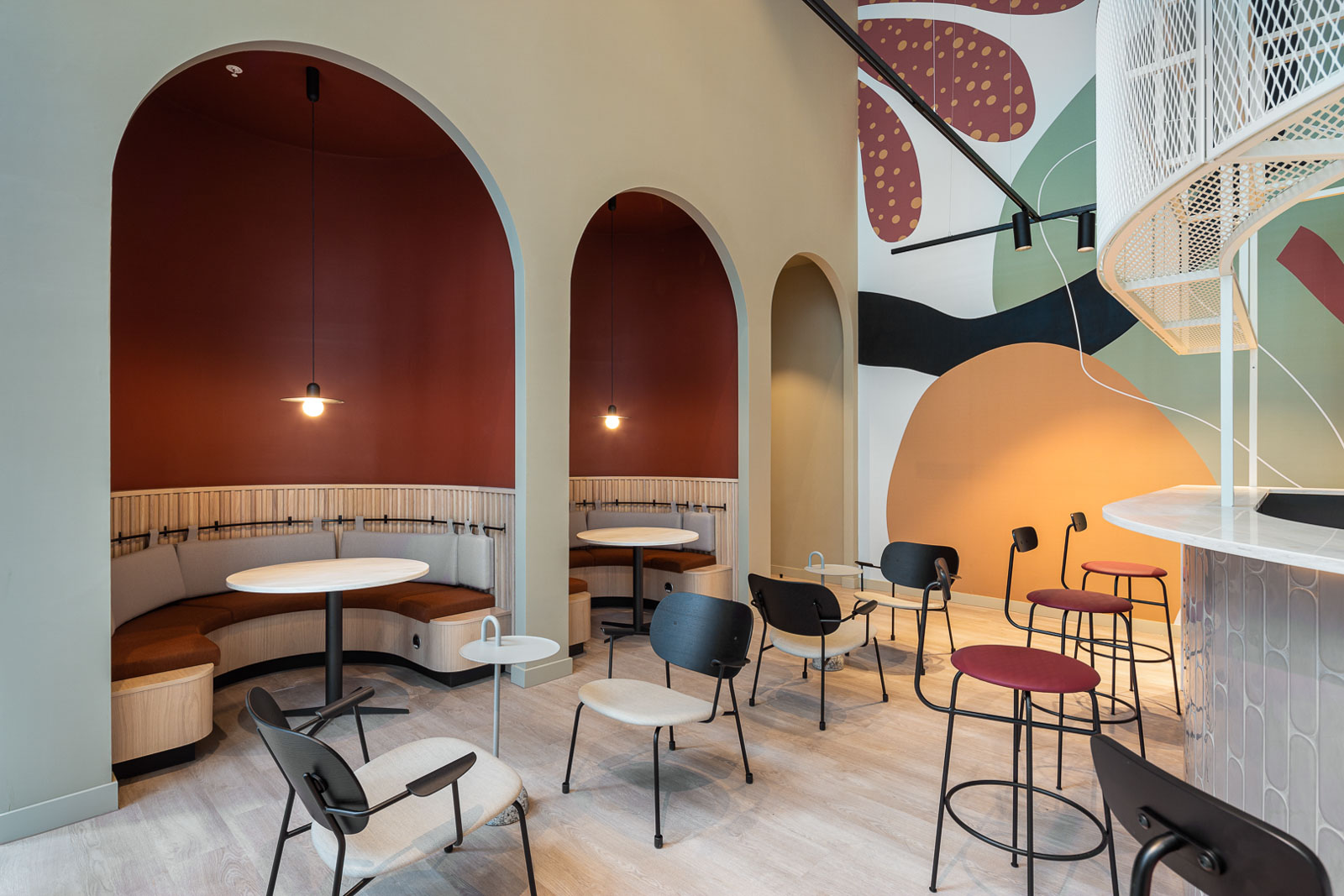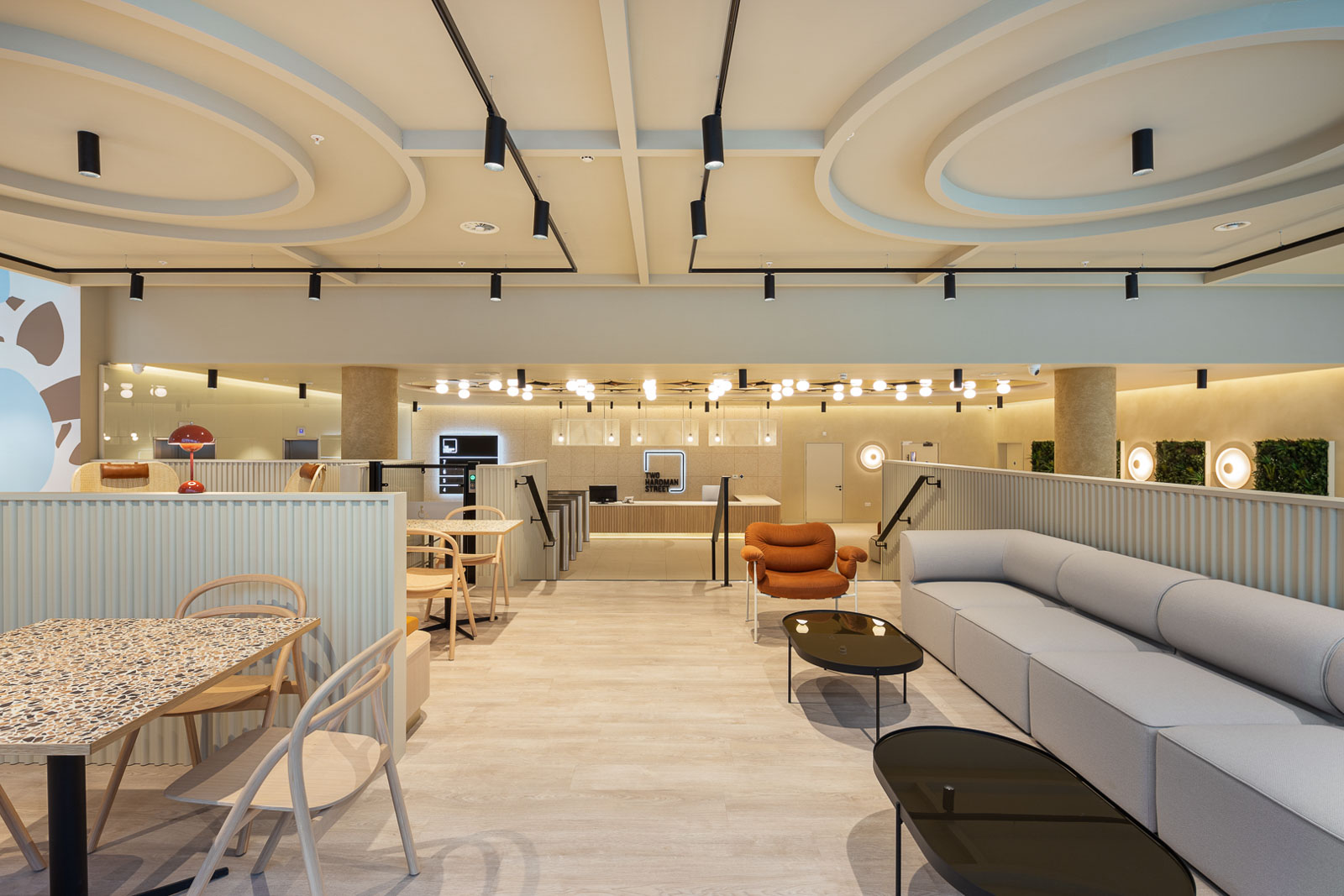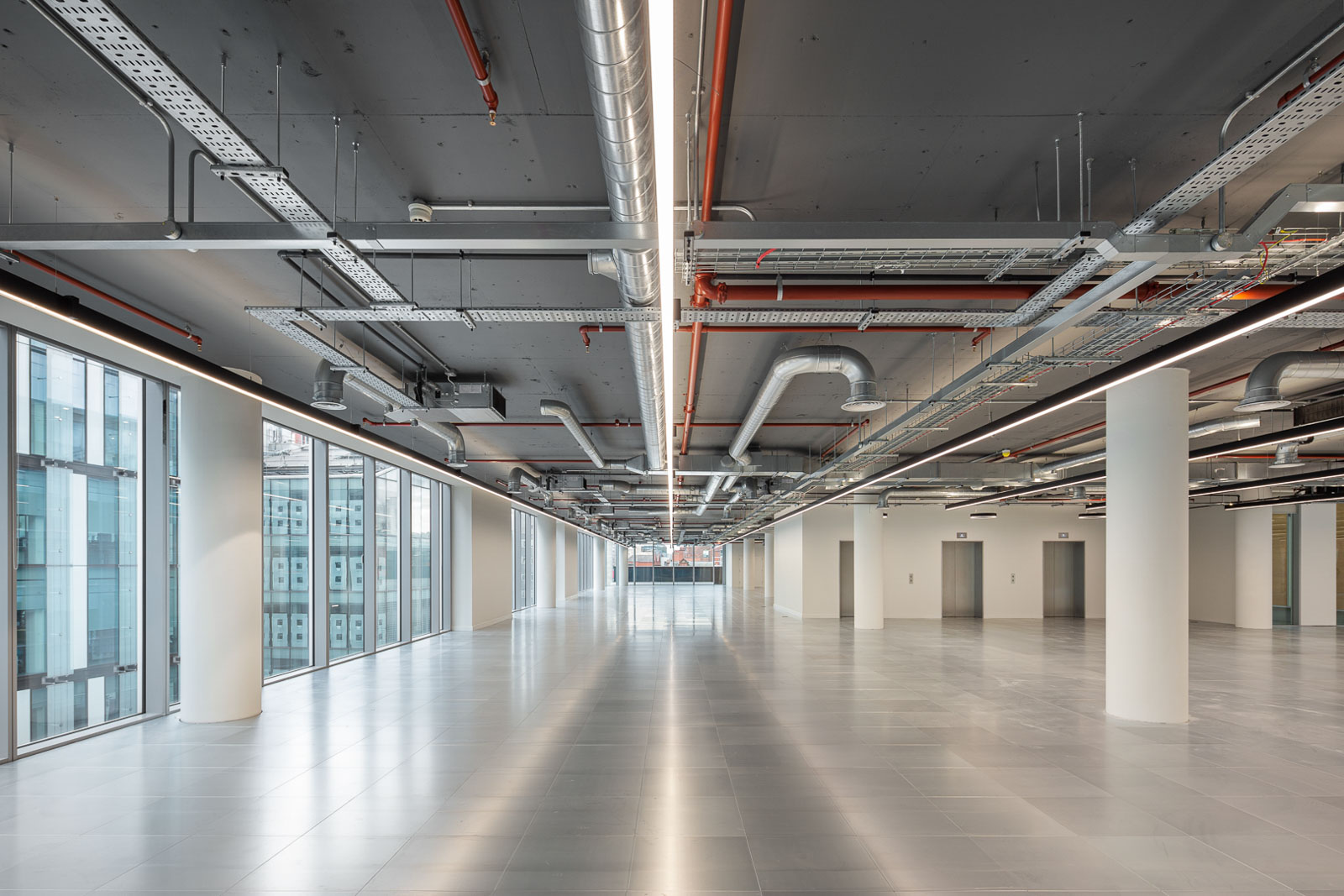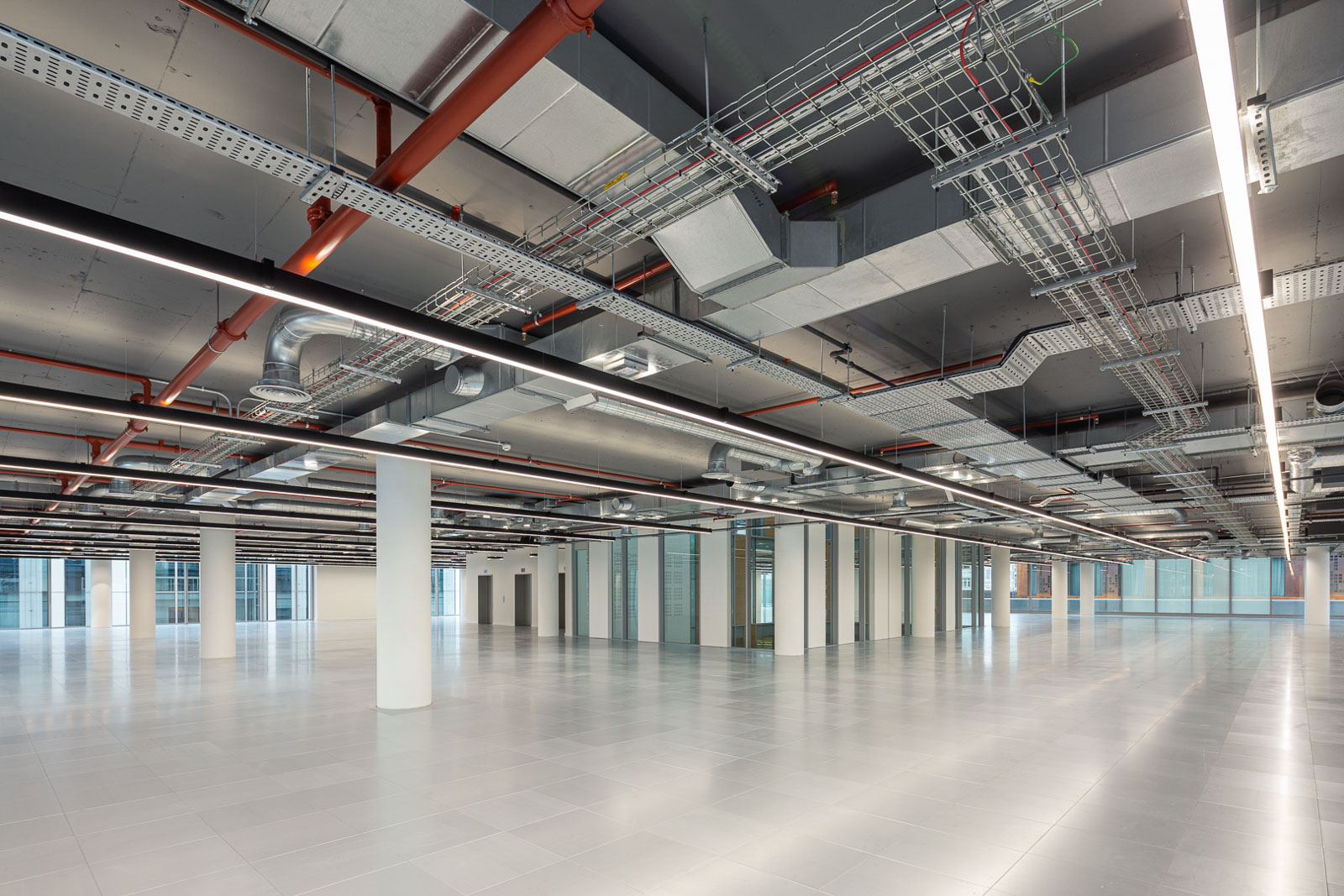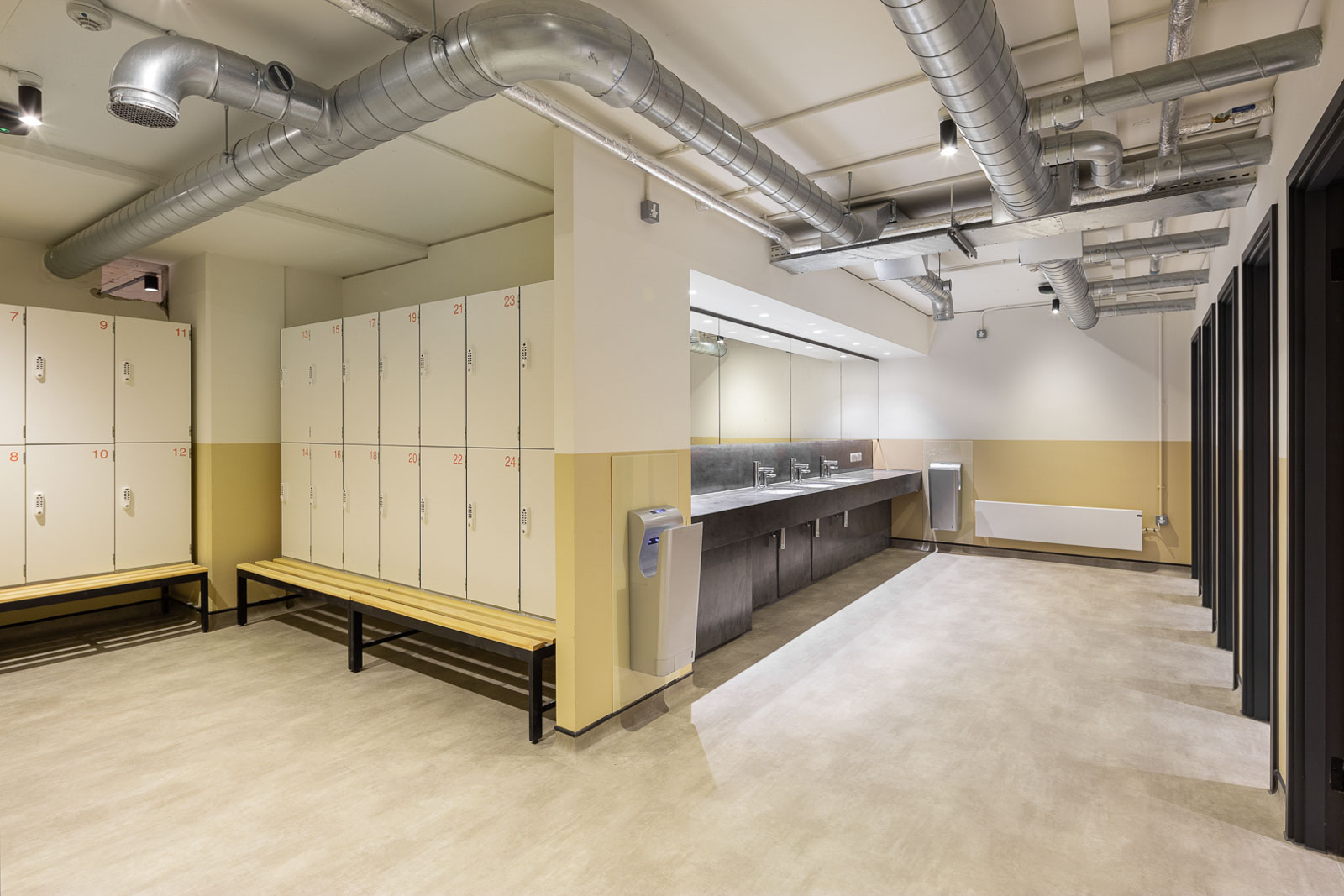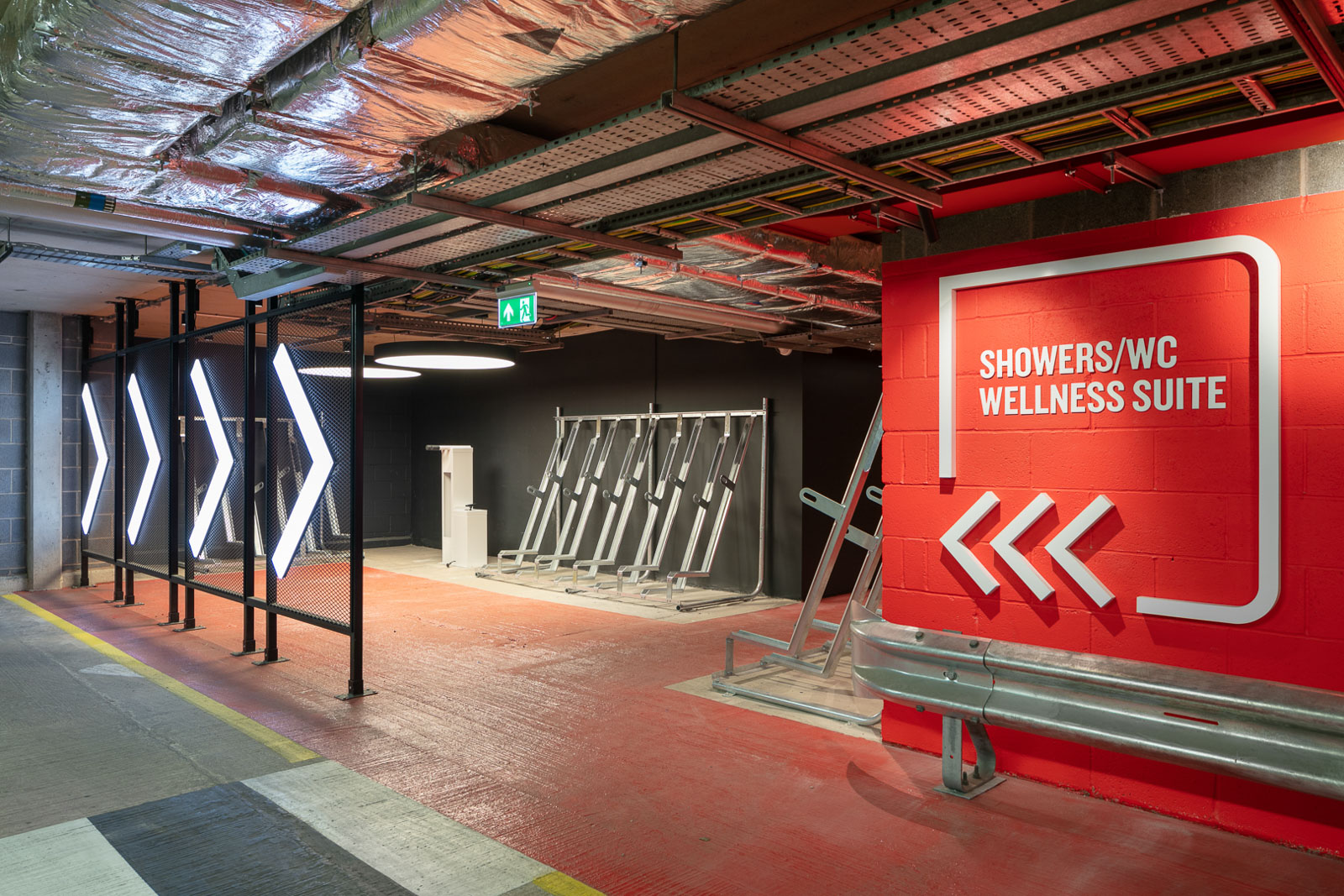 Project Details
Accommodation:
Reception, Basement and Upper Floors
Scope of works:
CAT A Fit-out
Size:
65,000sqft
Location:
Spinningfields, Manchester
Project Timescale:
36 weeks
Interior Design
Space Planning
Implementation
BREAAM activities
Our brief was to create a state-of-the-art workspace with Ground Floor co-working area & coffee bar, and showers, bike and wellness facilities in the Basement.  The CAT A upper office floors were to be refurbished complete with new washrooms and exposed services.
The building required extensive refurbishment and strip-out prior to commencing the internal fit-out. Working as part of JLL project team, Bluesky Design were actively involved in this process from the start to ensure the coordination of the scheme with the design intent.
The early stages of the project were undertaken on-line and over Teams during the lockdown periods of late 2020 and early 2021. The intensive design development phase involved input from the JLL Agency team, the MEP consultants and the German-based client team in order to provide a fully integrated solution.
Impact on the environment was a key part of the scheme design and the scheme was specified according to BREEAM standards, achieving a Very Good rating. Energy efficient appliances were used throughout the scheme, and the basement Wellness suite with its comprehensive cycle facilities is designed to promote green travel.
The colour scheme was selected intentionally to contrast with the neighbouring 'corporate' Reception spaces at Spinningfields. The restricted calm palette creates an interior which is reminiscent of a hotel lobby and the co-working area includes several settings, from cozy booths to open bench seating, all serviced by the central coffee bar.
The Basement scheme involved sacrificing several car parking spaces in order to create the attractive shower, locker and changing rooms. These are positioned within their own circulation space and directly adjacent to the bike storage and yoga studio areas. Careful use of lighting and graphics creates a space which is welcoming and easy to navigate, despite being two storeys underground.
The upper office floors were completely stripped back, with new raised floor and mechanical services included as part of the CAT A refurbishment. The ceiling soffit was painted out dark grey to contrast to the exposed ductwork and services of the new installation. Washrooms on each floor were also refurbished in line with the design concept for the Reception, with bespoke cubicles and terrazzo tiling to the walls.