In moving its thirty-five staff from York to Leeds, CPP Group hoped to create a new office that would provide both an attractive work environment for current and future staff, and a catalyst for cultural change within the company.
6 East Parade was chosen from several sites for its good location and contemporary feel, with its exposed services complimented by an abundance of natural light. Ben Johnson Interiors were appointed to the project and Blue Sky Design were engaged to work with them on the design.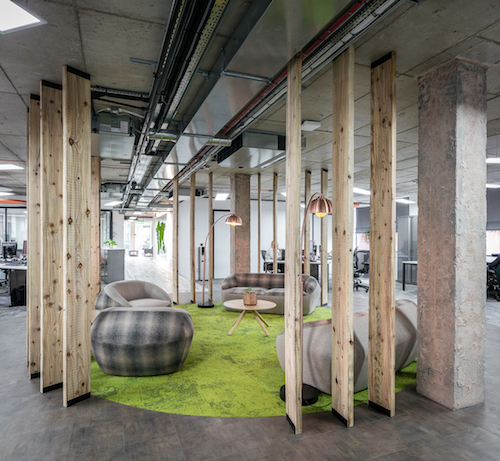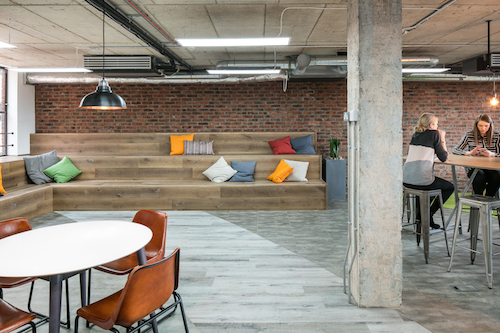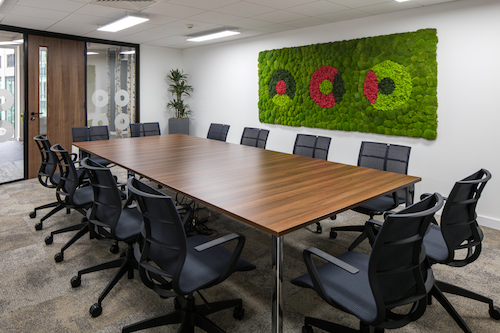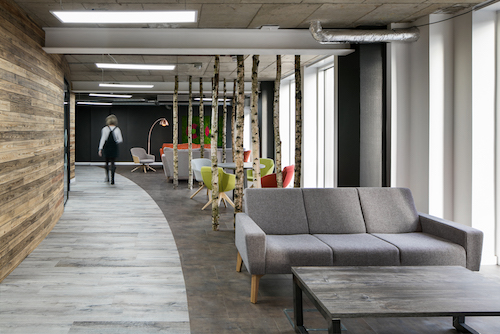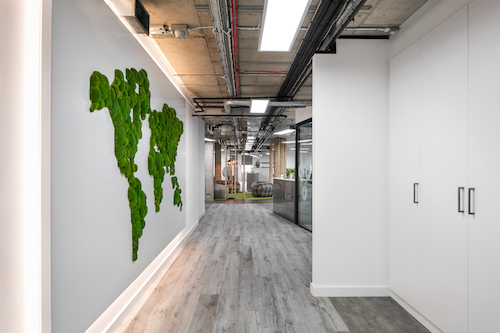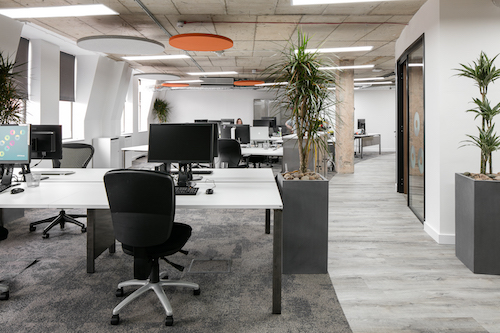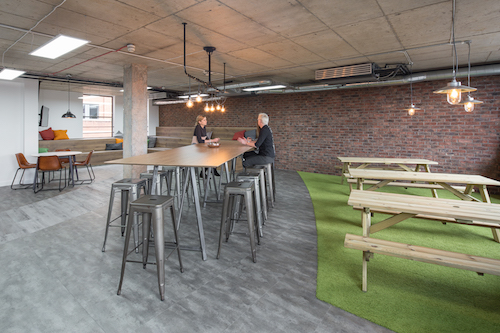 Project Details
Accommodation:
35 people
Scope of works:
Fit-out of city centre offices
Size:
8,200 sq.ft
Location:
Leeds, West Yorkshire
Project Timescale:
12 weeks
Workplace Analysis
Interior Design
Space Planning
Implementation
The site was particularly challenging due to the interface between various full height walls and exposed ceiling services. We were able to overcome this by designing creative ways to divide the space and manage the acoustic environment, including tree trunks, timber fins, acoustic ceiling panels and living walls. The result was a daring and visually exciting space that was also a practical and enjoyable place to work.