Bluesky Design were engaged by Ben Johnson Interiors to create the design for a new 30,000 sq ft office in the north east for Mayborn Group, the owner of the well-known baby brand Tommee Tippee
Mayborn were looking to expand their global identity and were looking for a solution which would support collaborative agile working in a dynamic environment, while keeping the brand at the heart of the design scheme.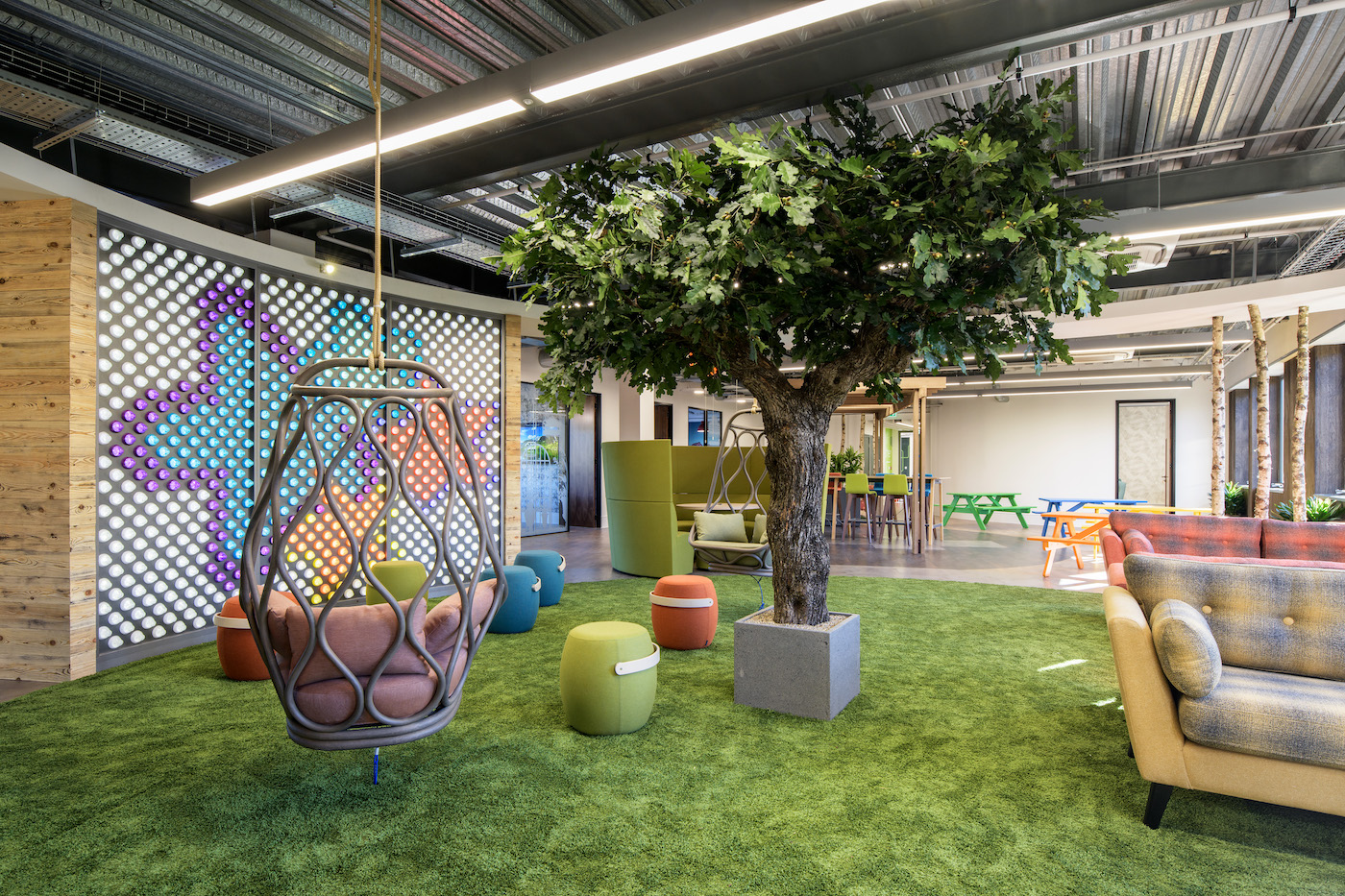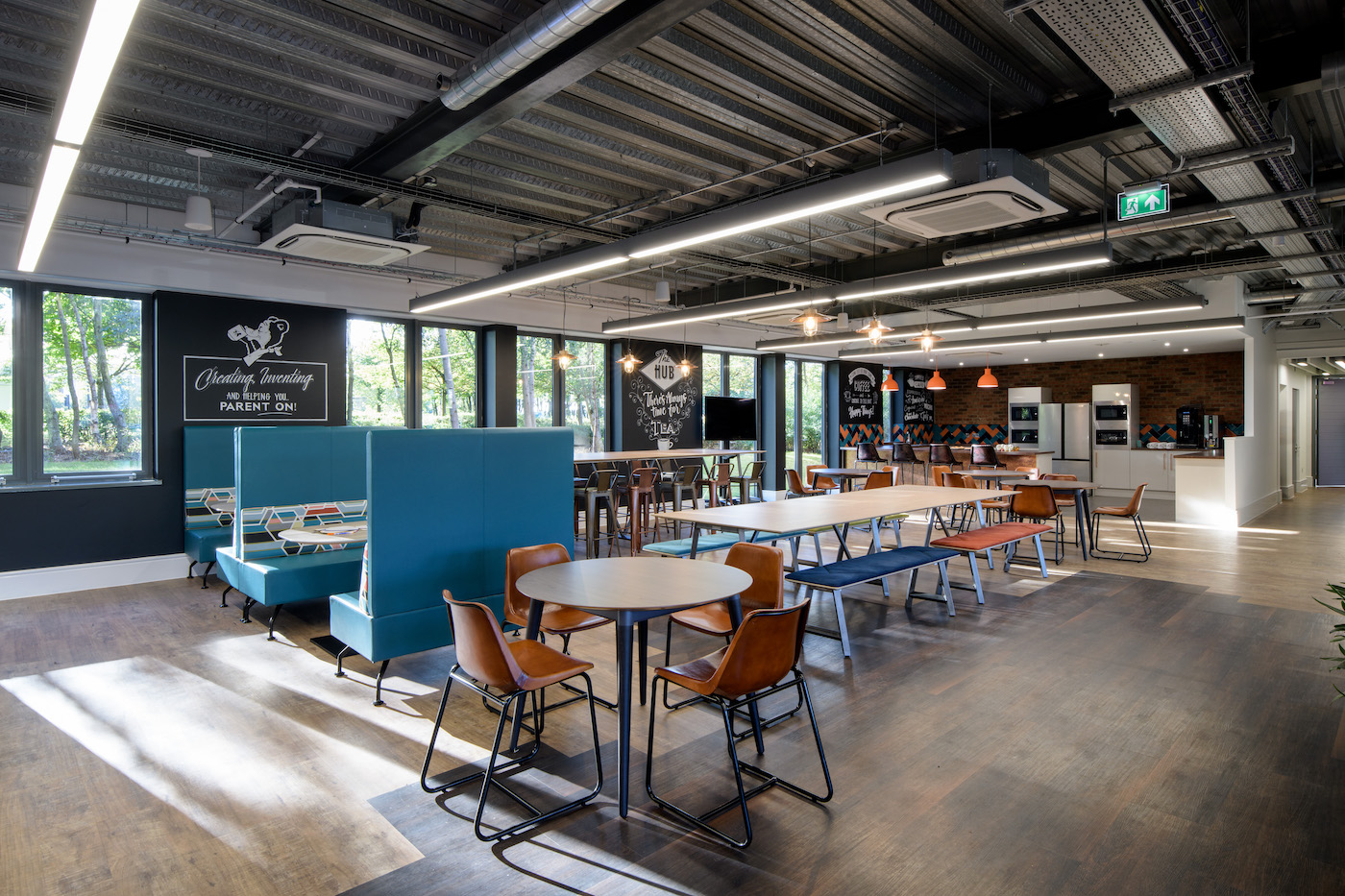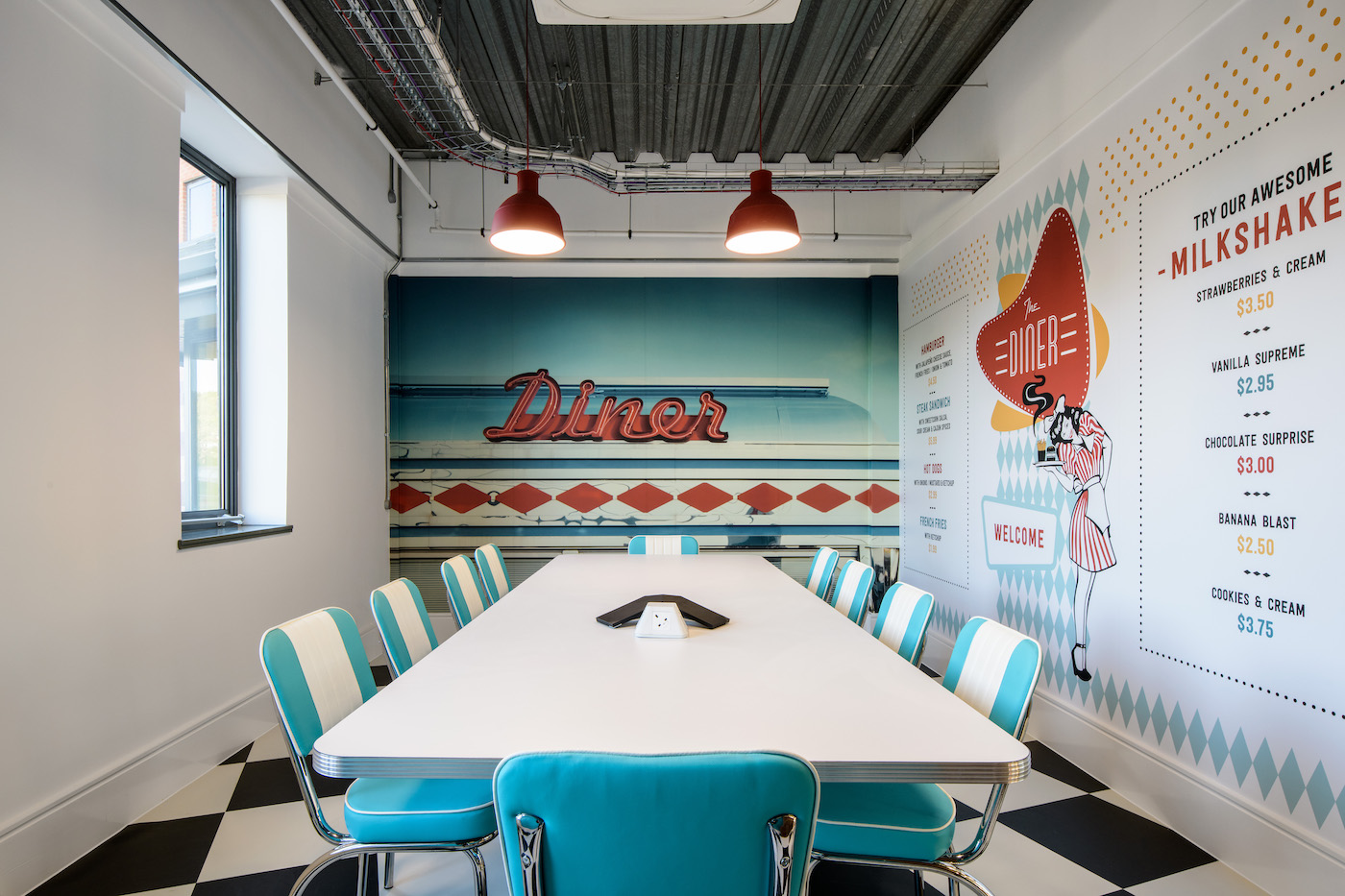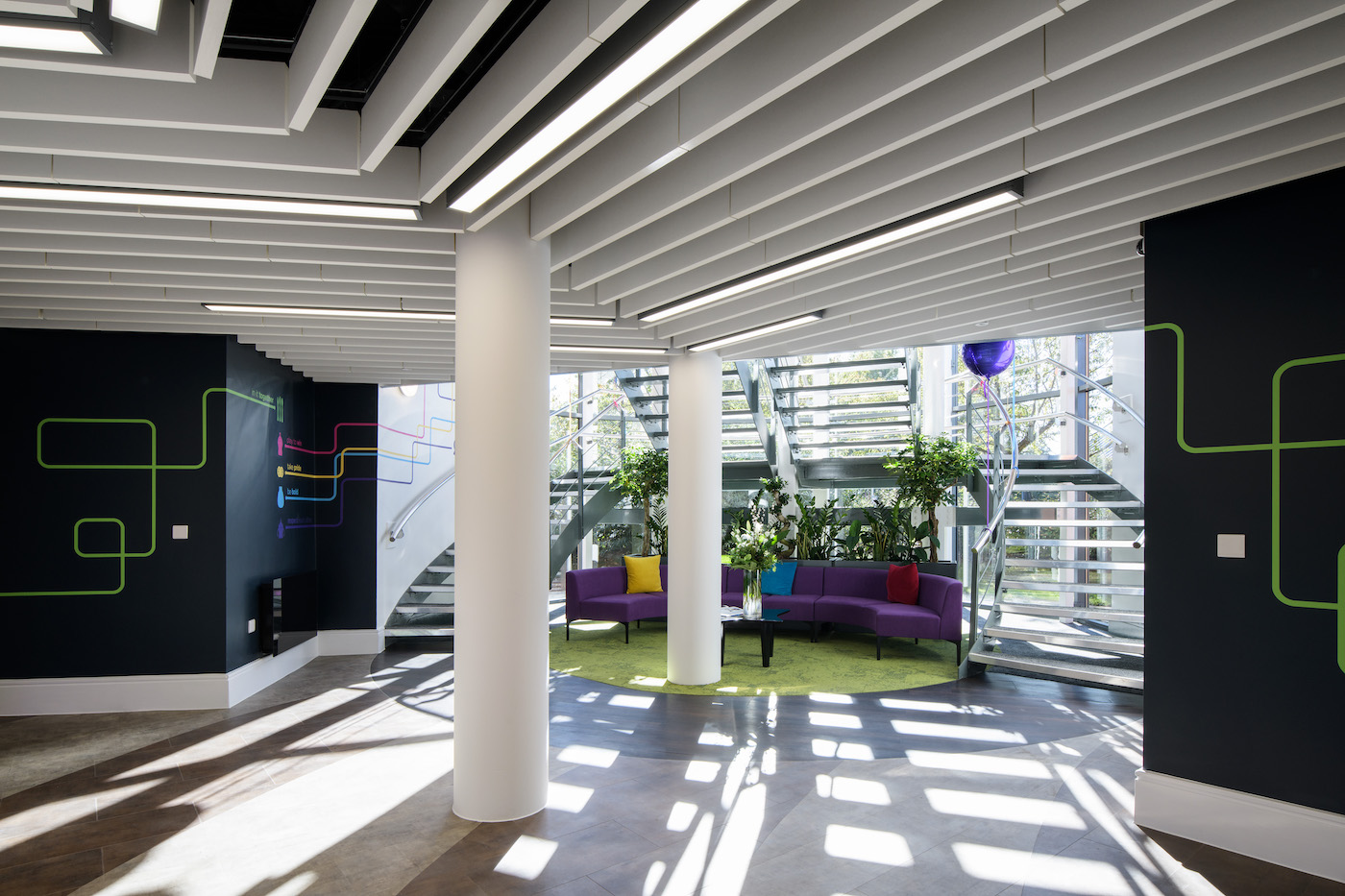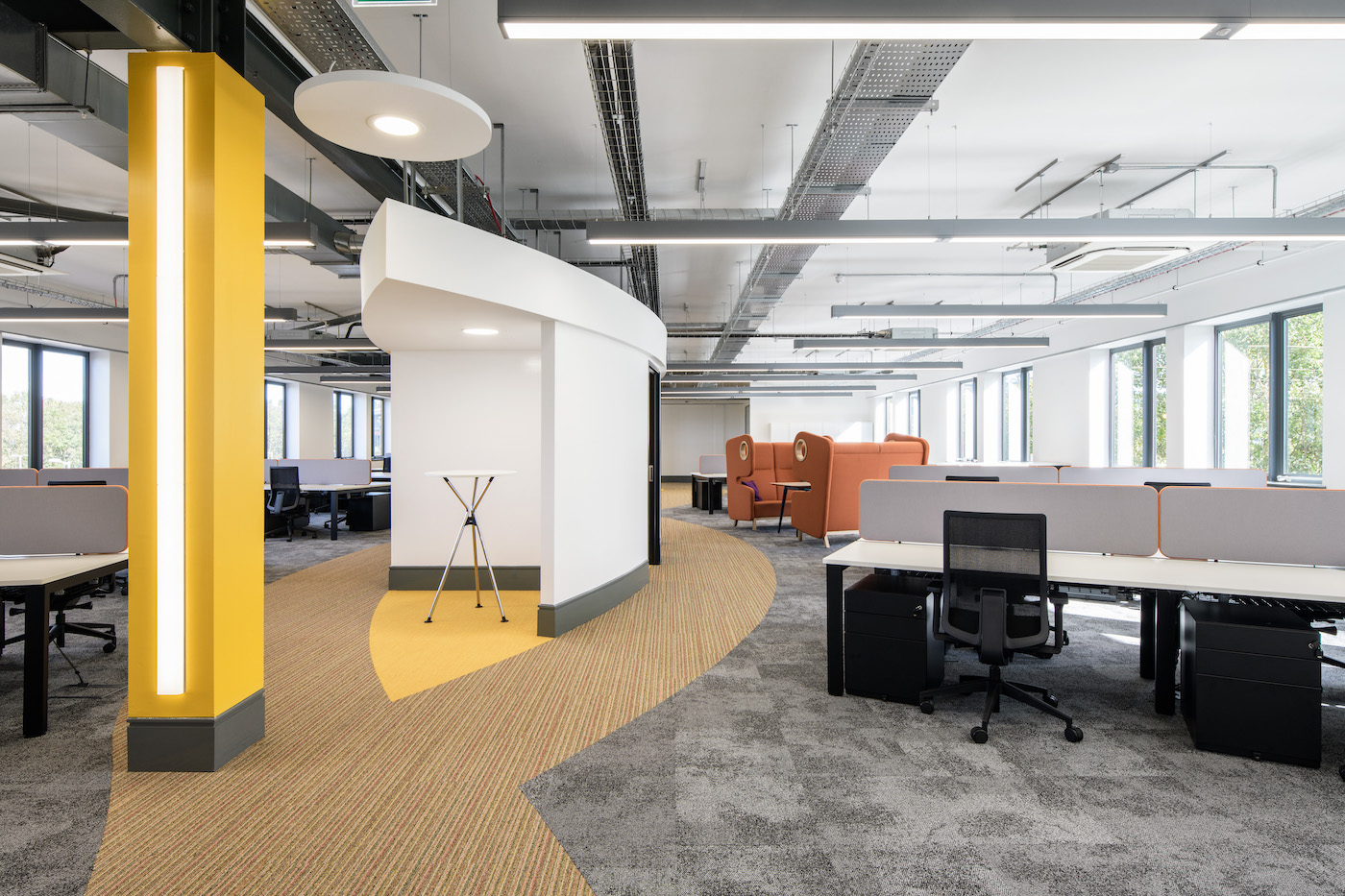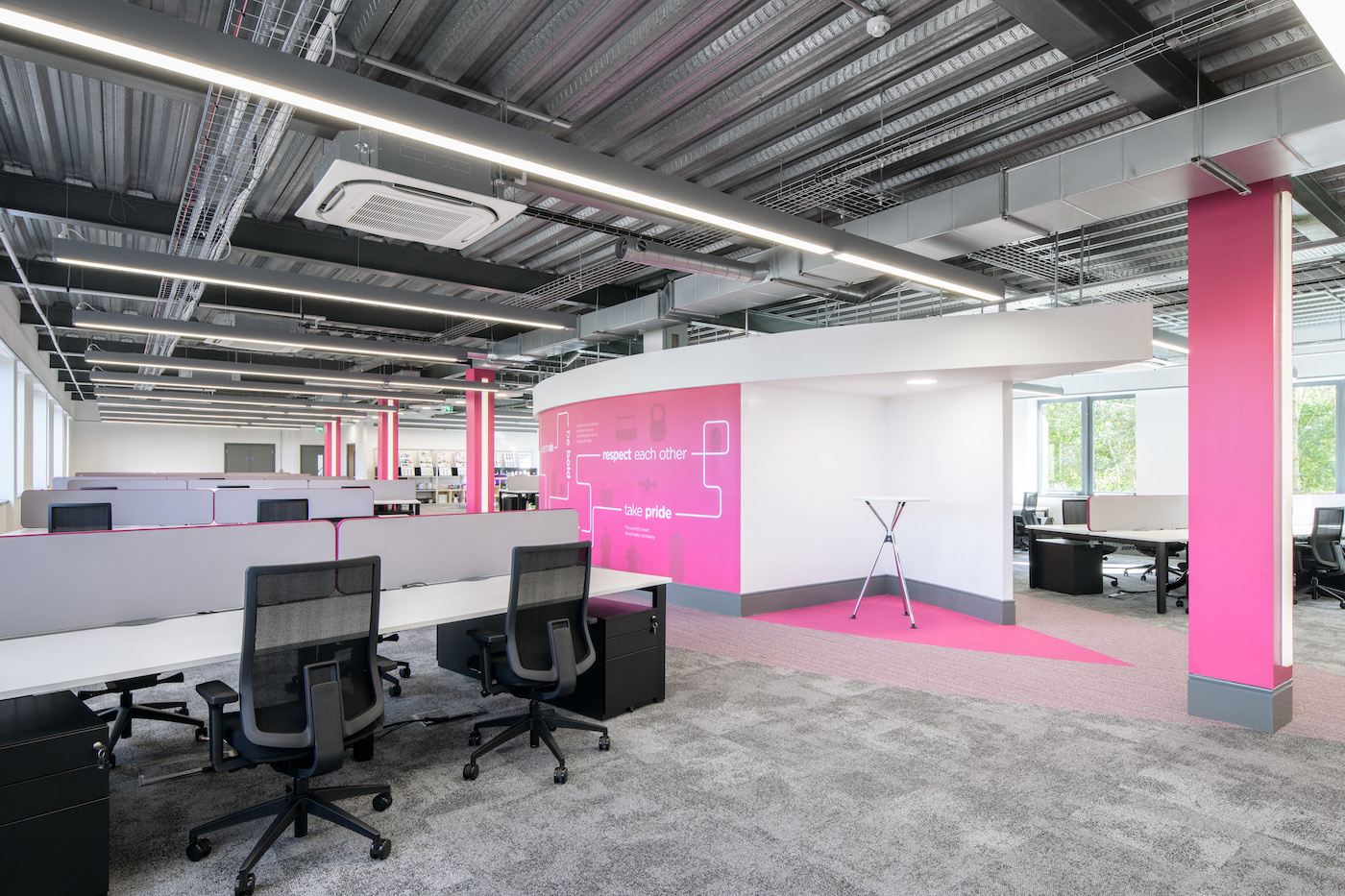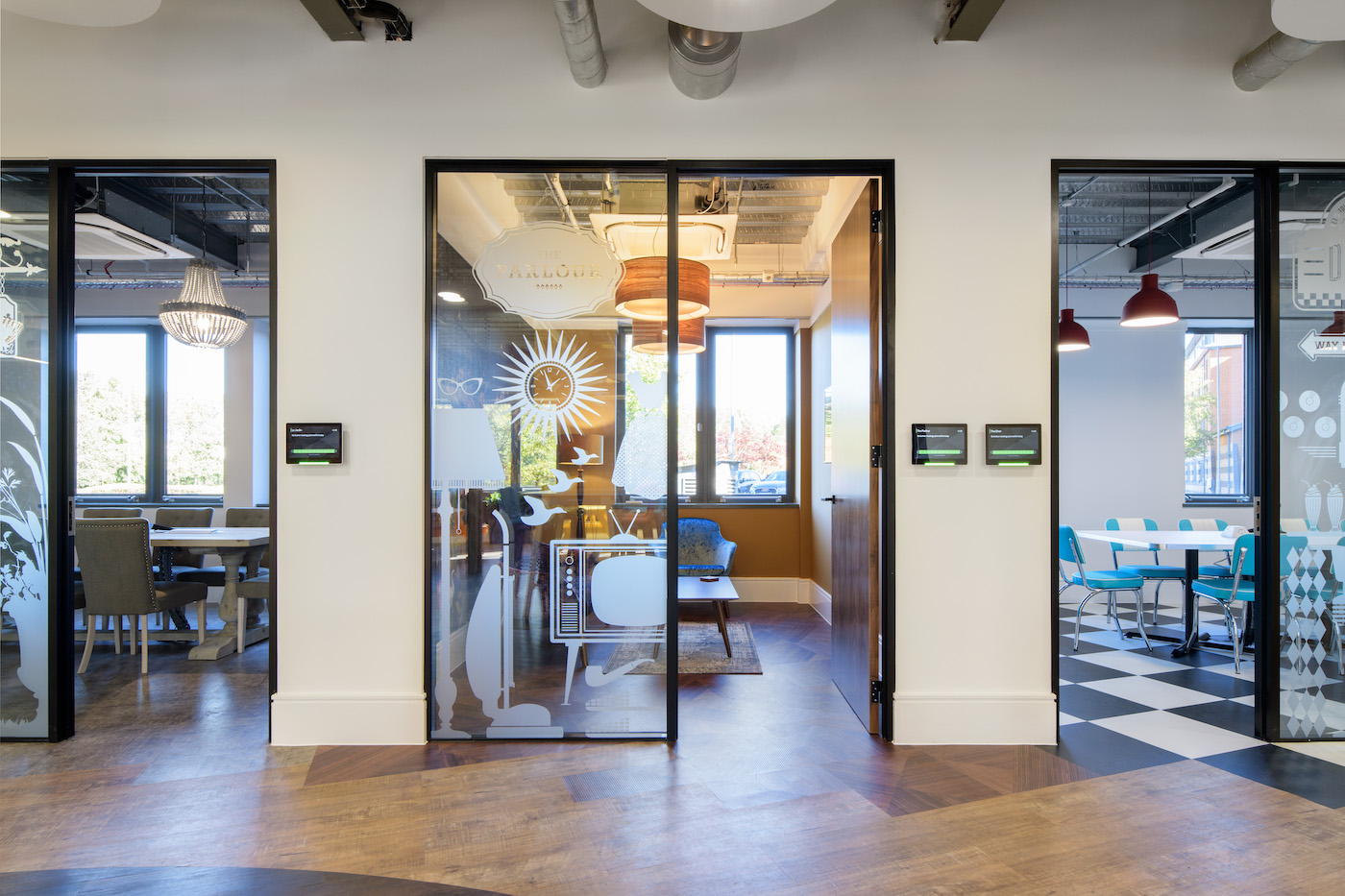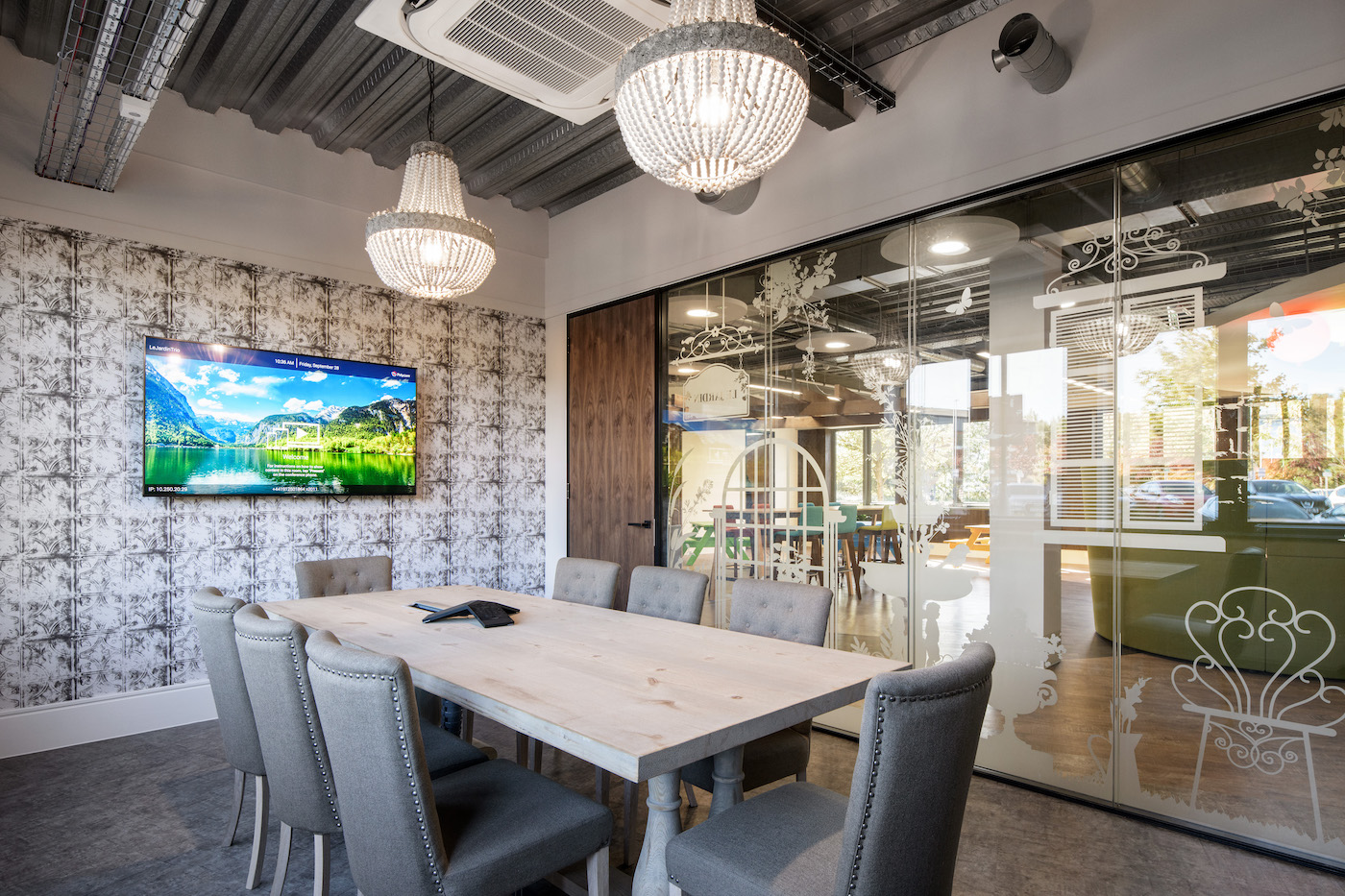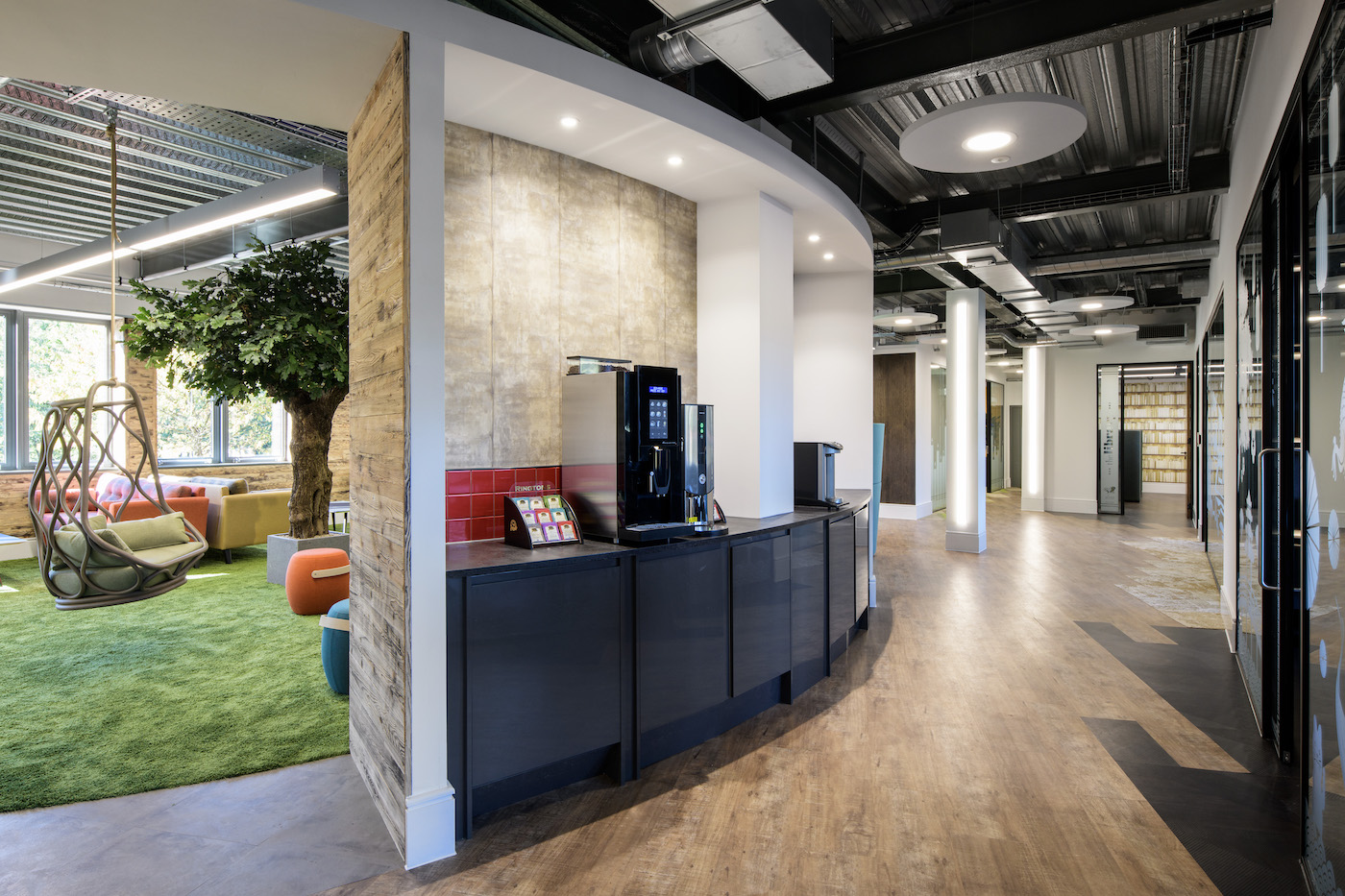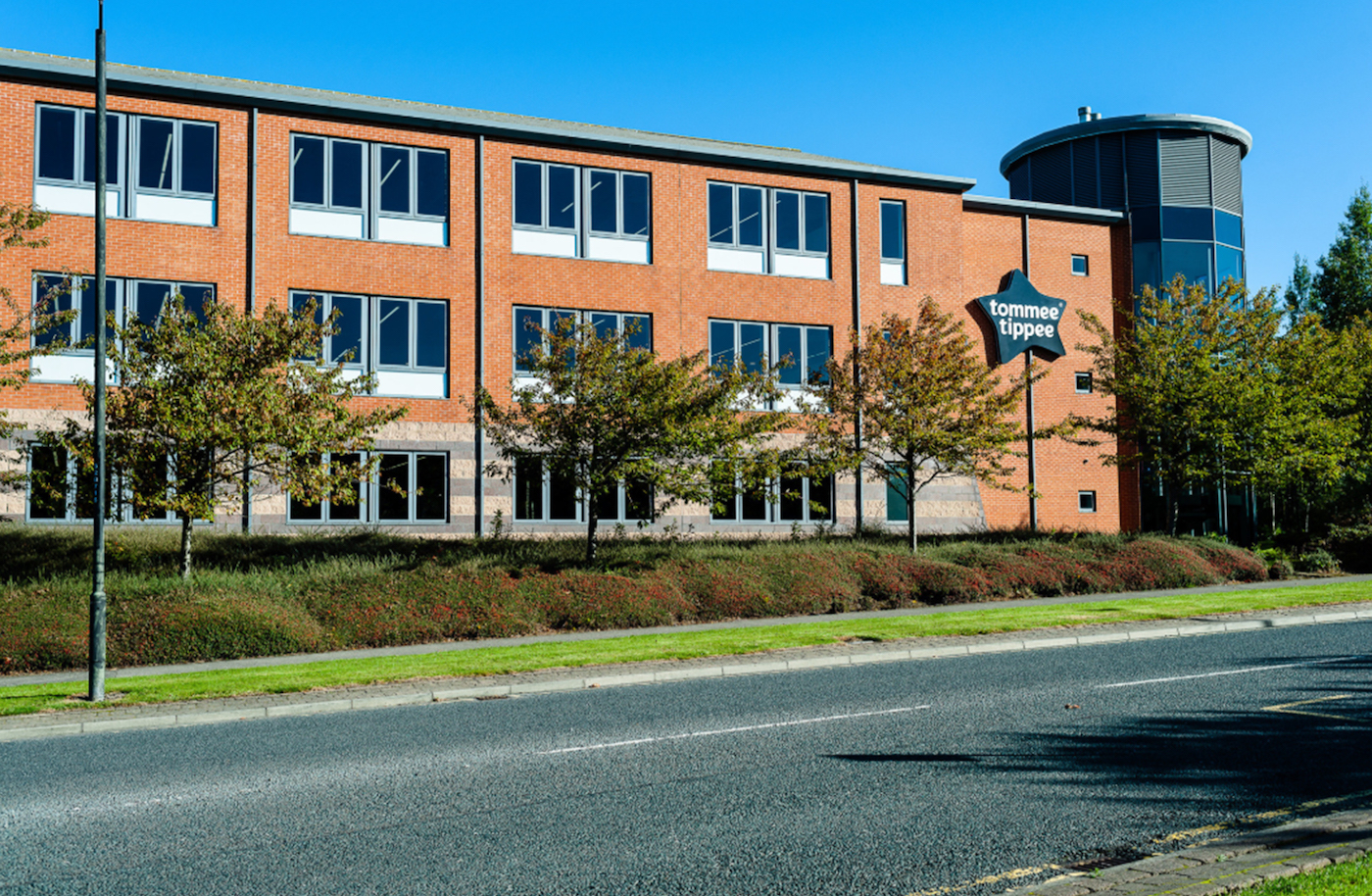 Workplace Analysis
Interior Design
Space Planning
Tender Drawings
Furniture Tender Management
Implementation
Furniture Selection
The clean crisp reception incorporates a product display area and leads to a large engaging breakout space with a variety of collaboration settings. High benches with stools under a pergola, amphitheatre seating with cushions, long tressel tables, sofas and booths are all included. The central feature 'park' space includes hanging chairs and trees set against a wall created from bottle multi-coloured bottles.
Mayborn were keen to reflect the international locations of their brand, and these were identified in the meeting rooms, each of which have a separate identity ranging from a Japanese tea-room to an American diner. On the work floors each space has its own colour scheme and the company brand values area reflected in wall graphics throughout.