Bluesky Design has created a new 16,700sqft office for Flexera at Birchwood Park in Warrington.
The site survey for this project was completed immediately prior to lockdown in March 2020 and the design scheme was consequently developed and co-ordinated entirely on-line and via virtual meetings with the client.
A key element of the design brief was to effectively accommodate the teams in the three wings of the propellor shaped building. A central breakout space promotes informal communication across the various work groups, with a variety of seating options according to individual preference for quiet space or collaboration. Staff welfare facilities were further enhanced with new shower facilities provided as part of the client fit-out.
Working with Flexera and Revenera brand identities, a clean white and neutral backdrop is enhanced with accents of corporate red, blue and jade in key areas.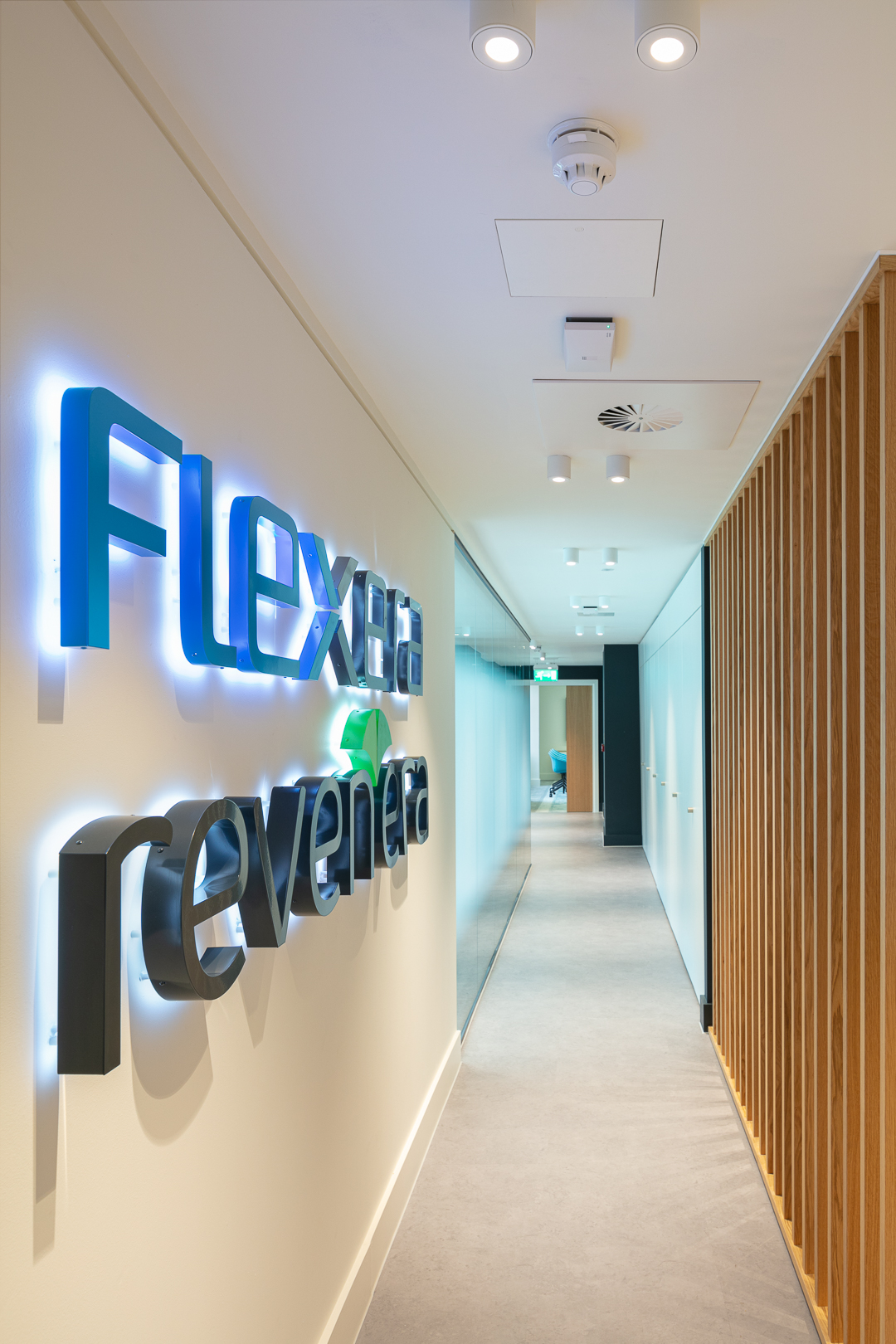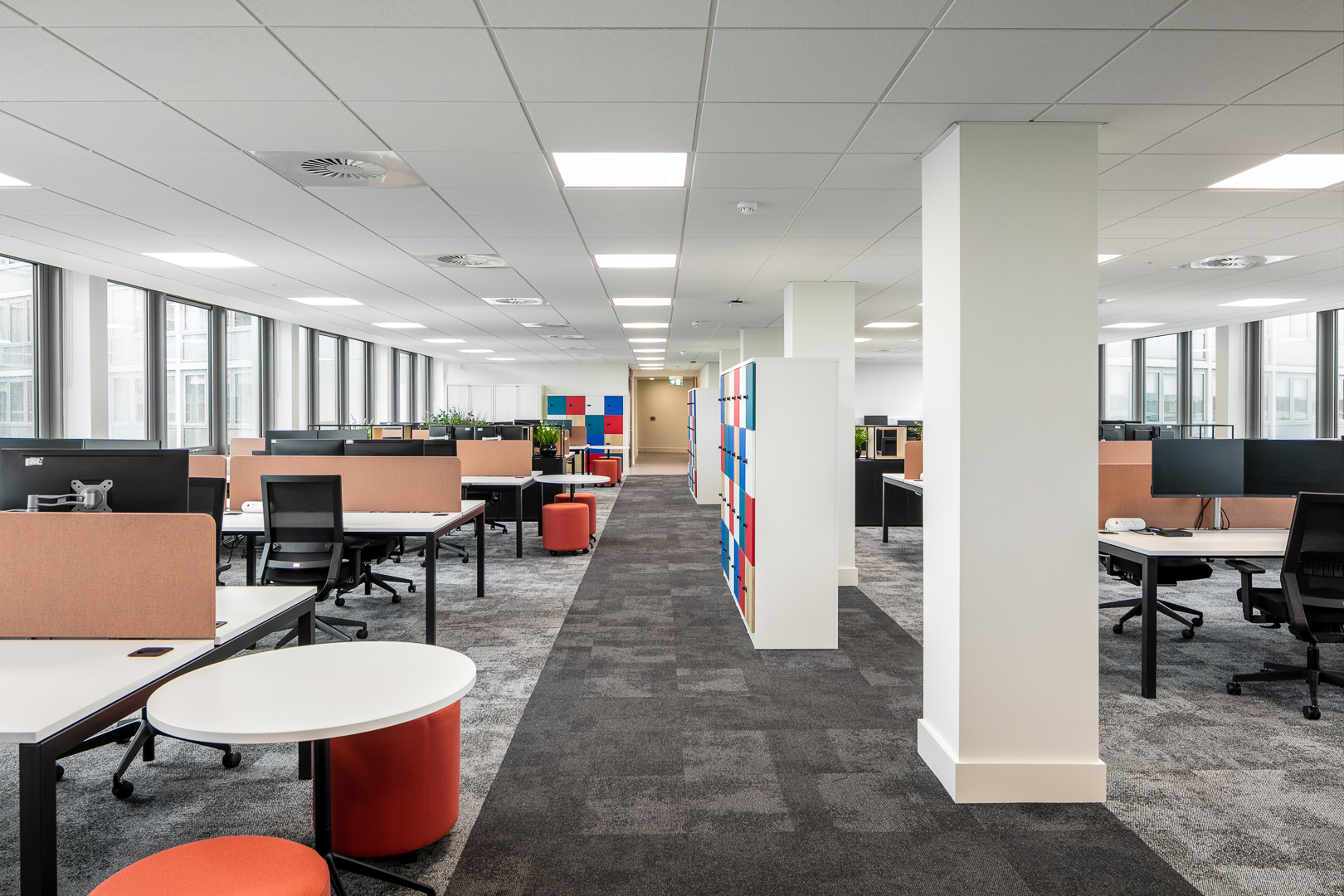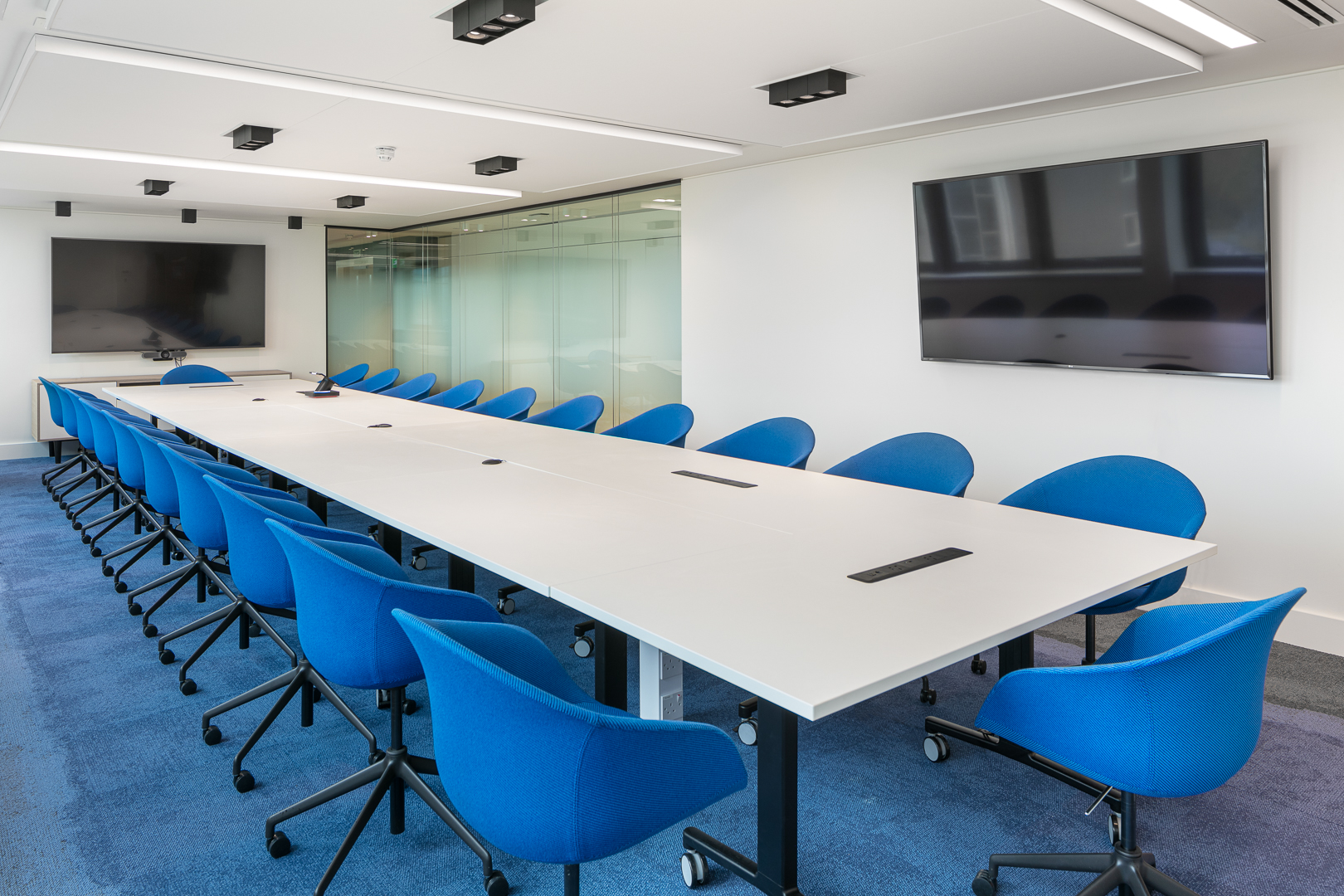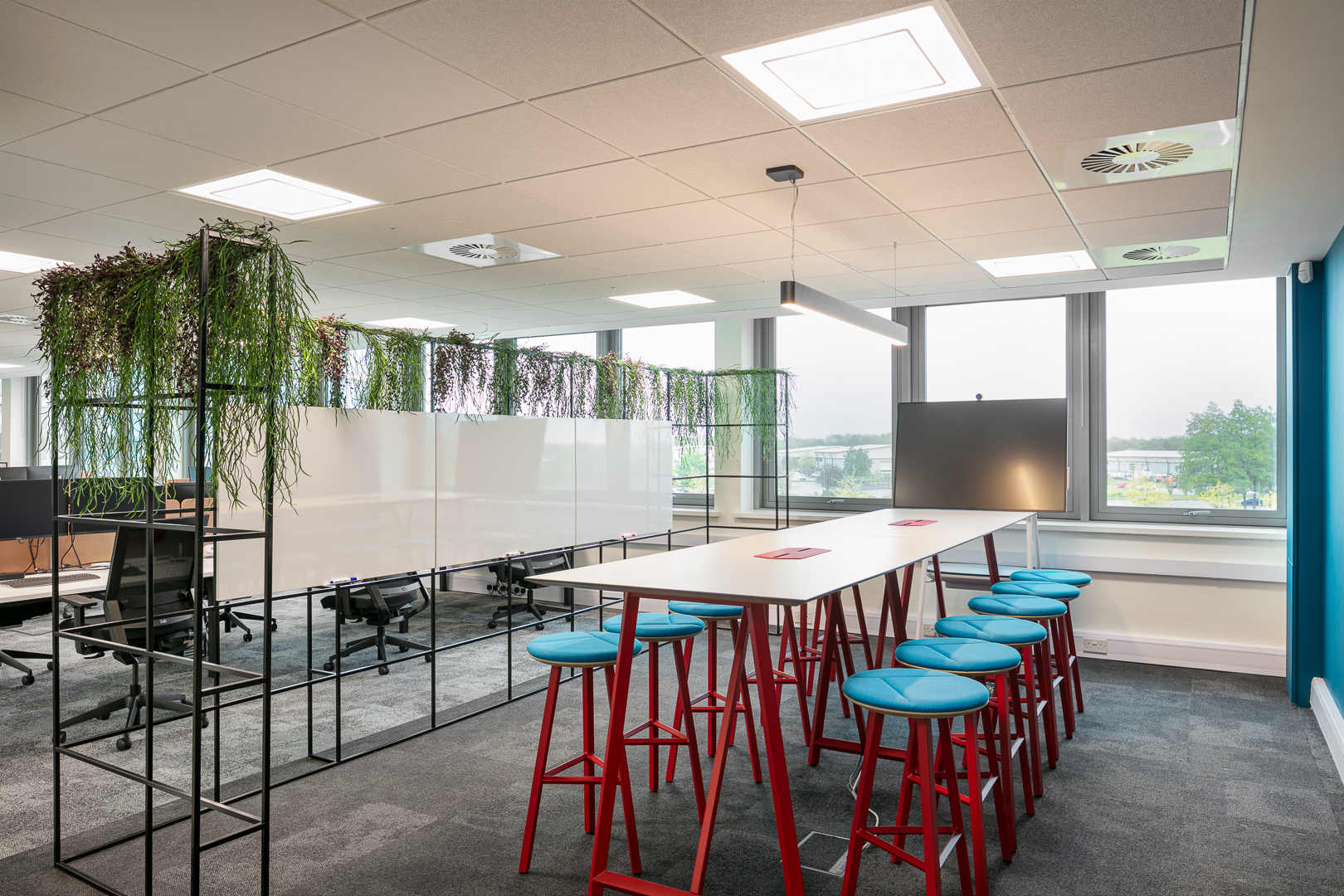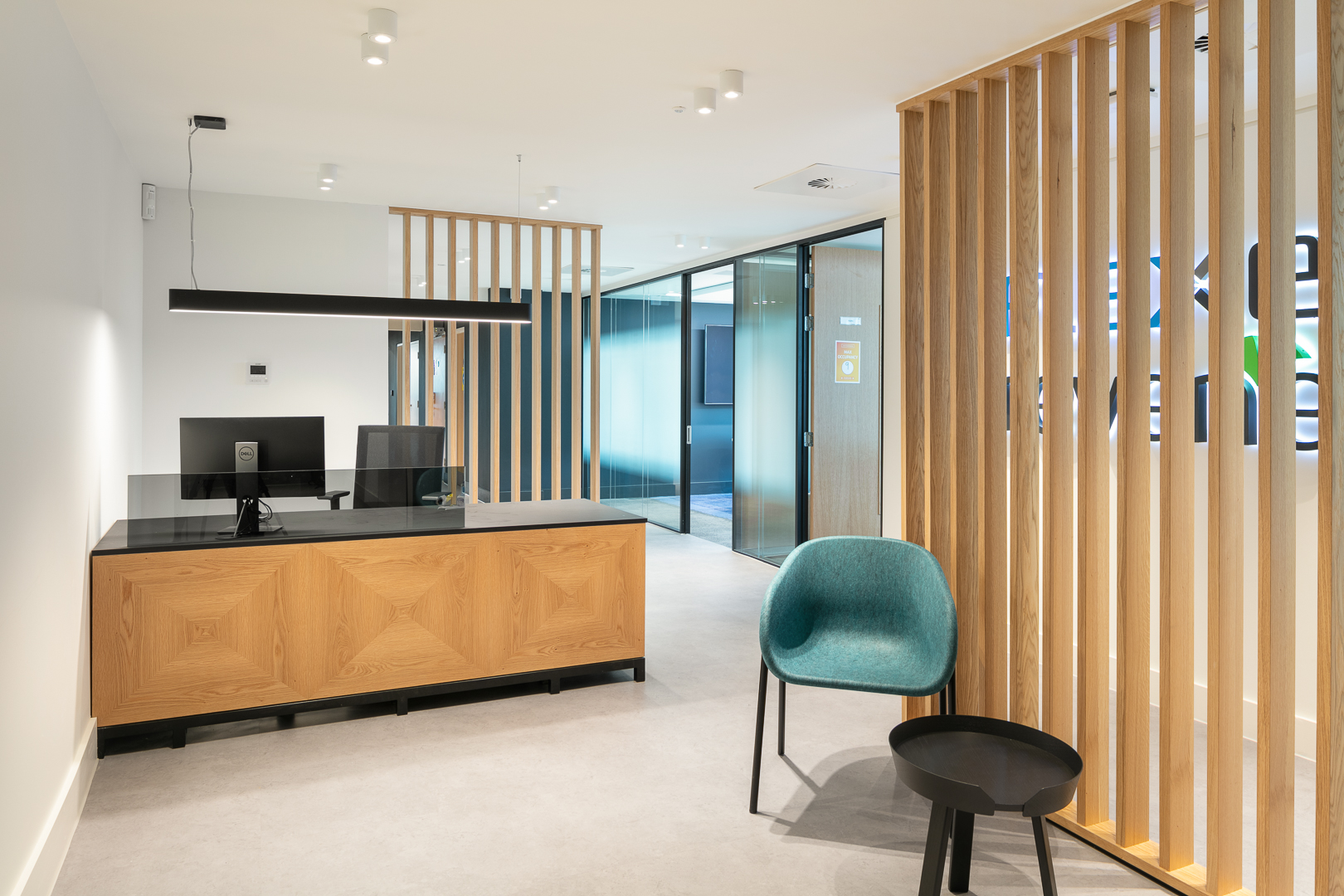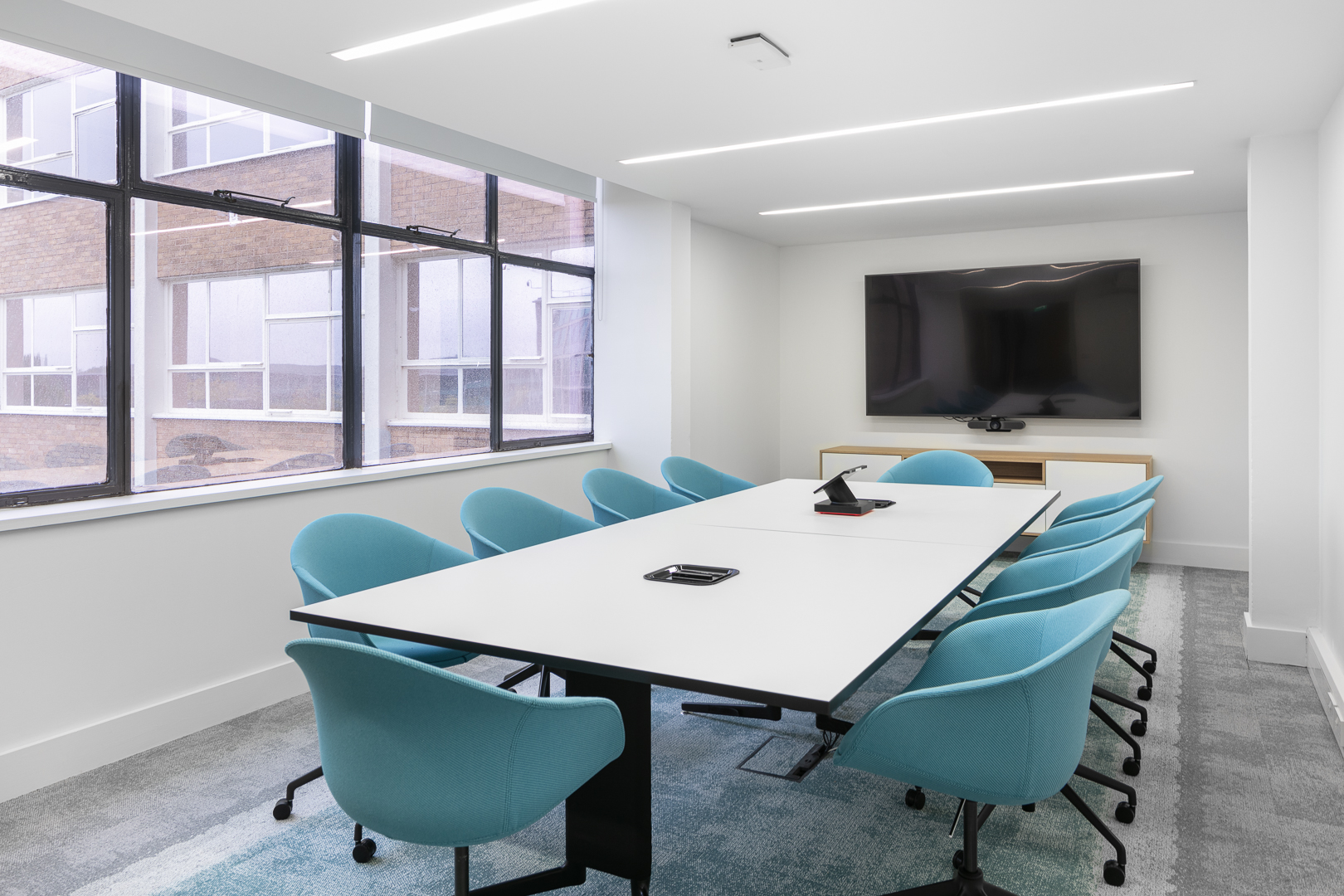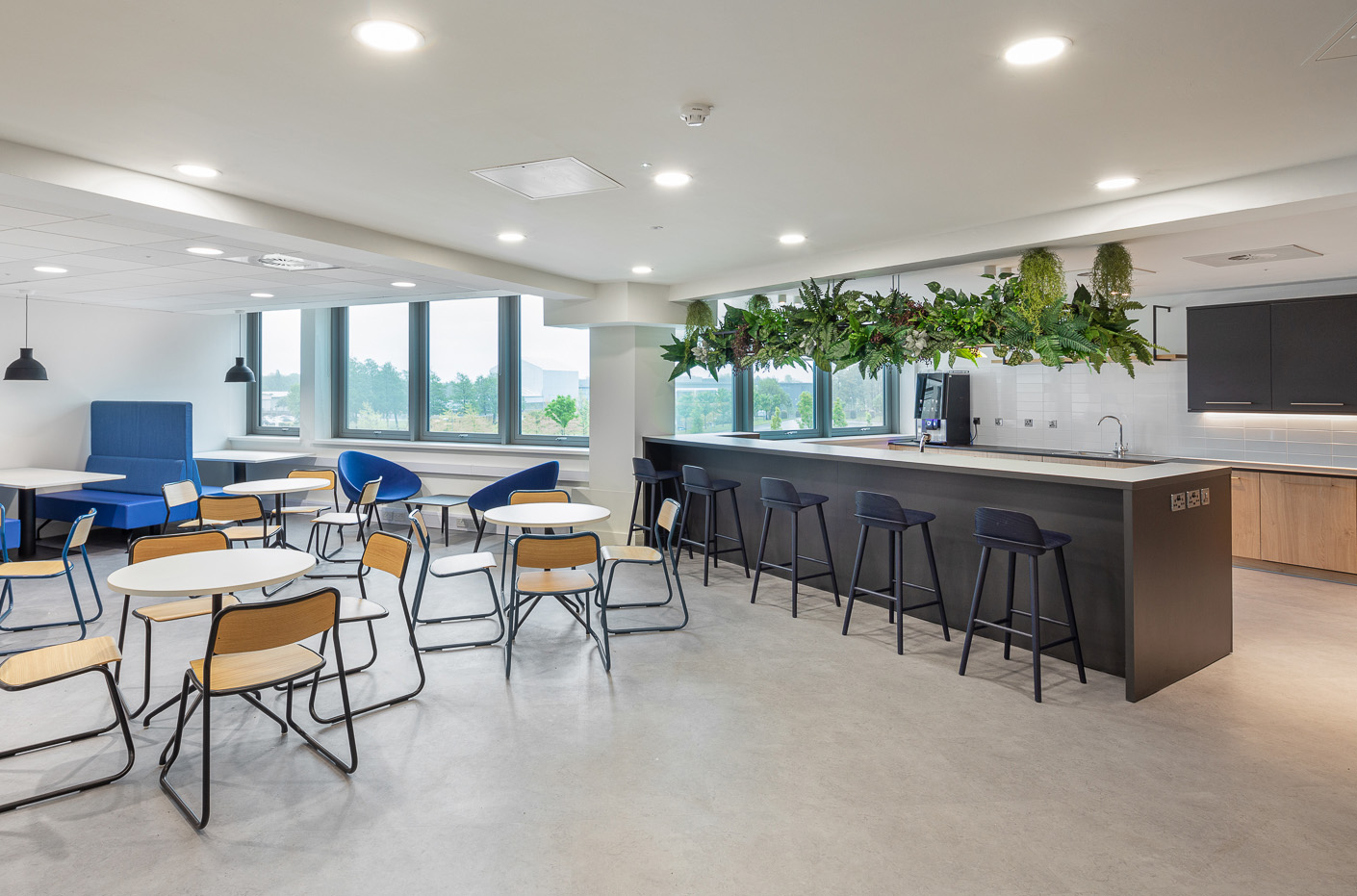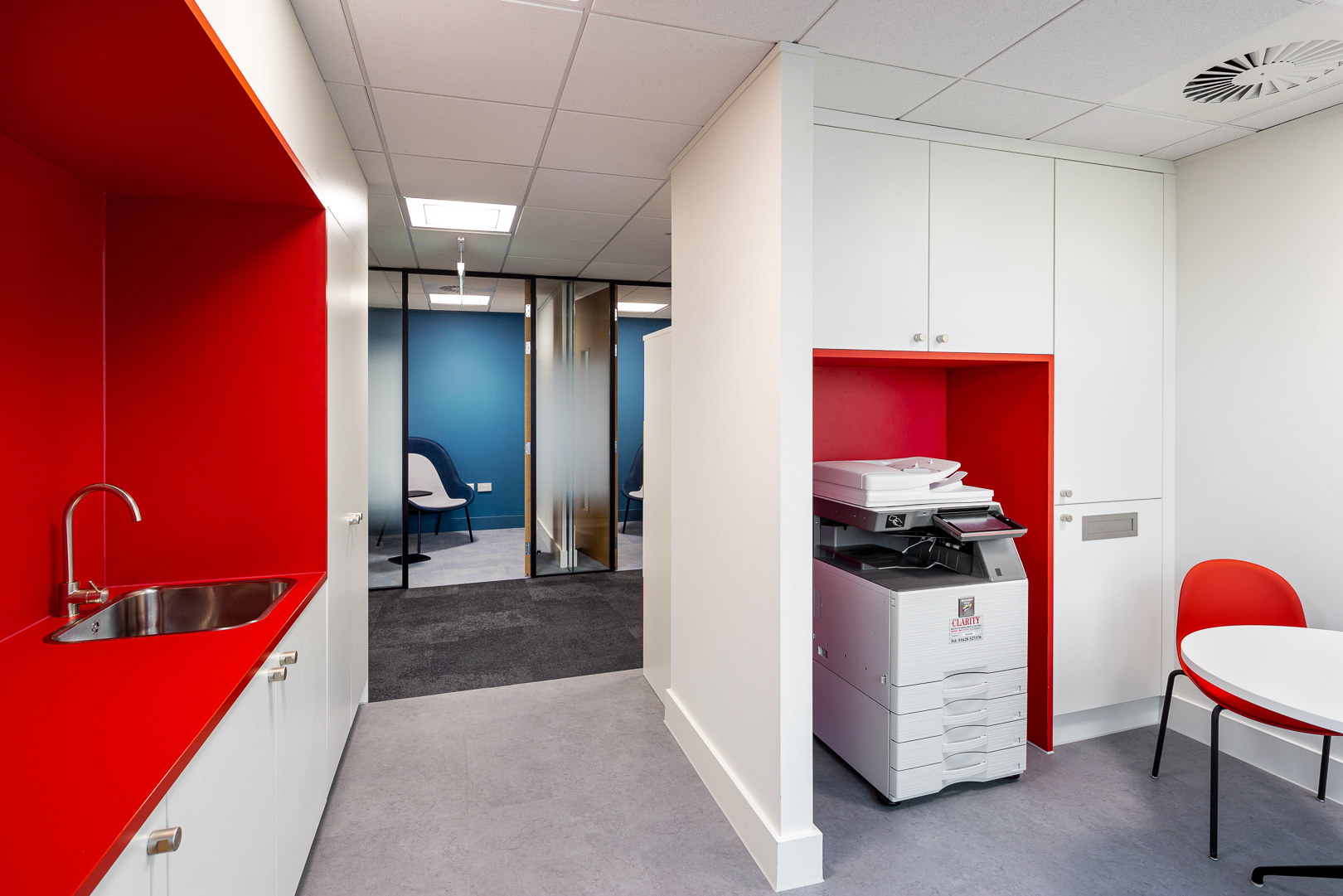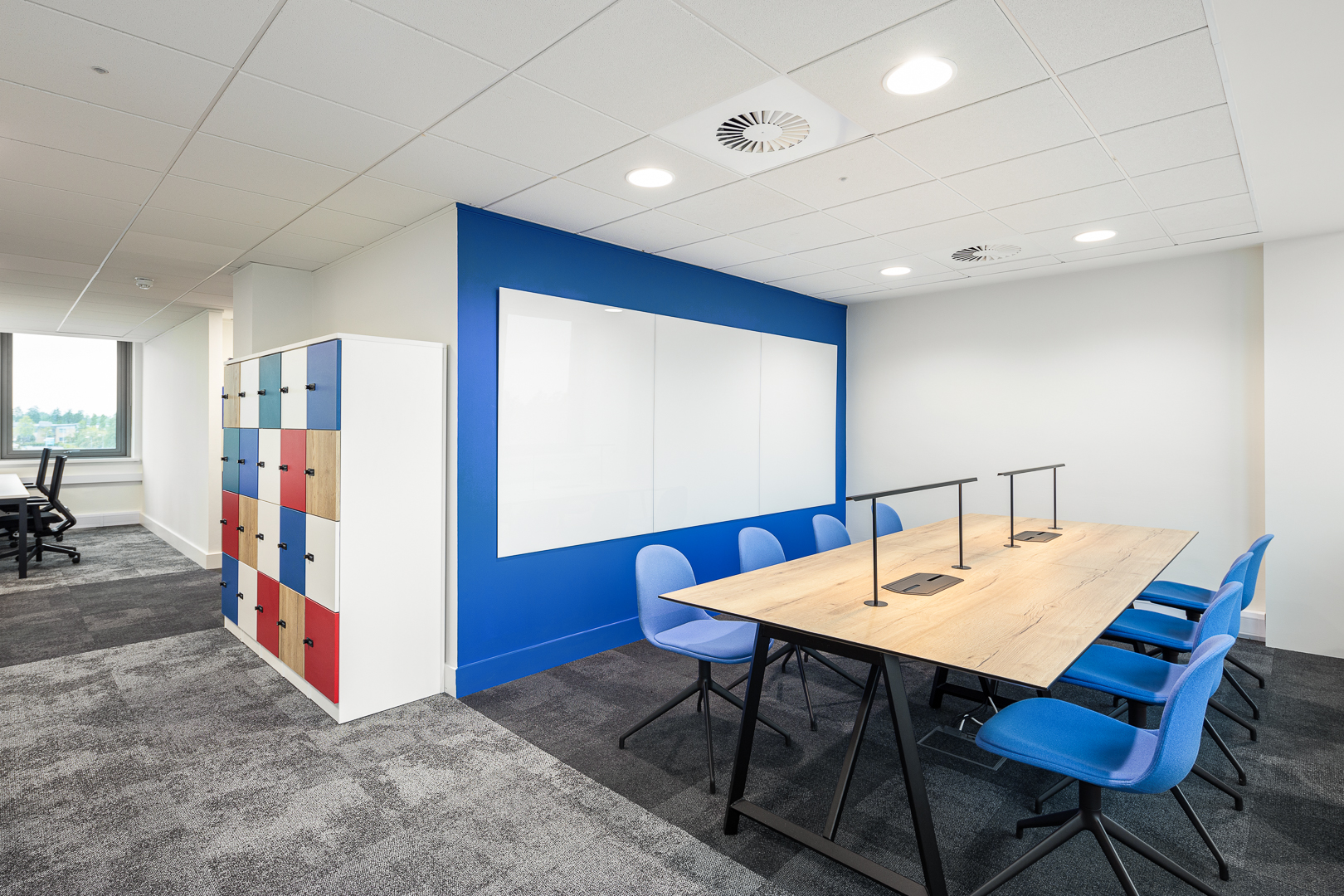 Project Details
Size:
16,700sqft
Location:
Warrington
Workplace Analysis
Interior Design
Space Planning
The minimal reception area is positioned directly adjacent to the main meeting suite, allowing visitors to appreciate the 4th floor views. Acoustic separation was critical in these spaces which included feature double glazing and ceiling feature rafts.
The long narrow wings are punctuated with open shelving and planting features to create defined team neighbourhoods. Each team has access to quiet rooms for concentration or virtual meetings, and collaboration spaces with digital screens and whiteboards for brainstorming. Feature slatted screens add to the sense of discovery as you move through the space. Multicoloured lockers in brand colours further enhance the environment which the staff are looking forward to occupy in 2021.