Bluesky Design worked with Lonza, to create their new 12,000ft offices in First Street, Manchester. Lonza is a global business, specialising in bio technology, 'Enabling a healthier world' is the company tagline.
First Street is a vibrant destination combining work, leisure, culture and retail spaces situated in a developing neighbourhood.
Lonza's offices are designed to reflect the values of the surroundings with key design features to inspire creativity and collaboration.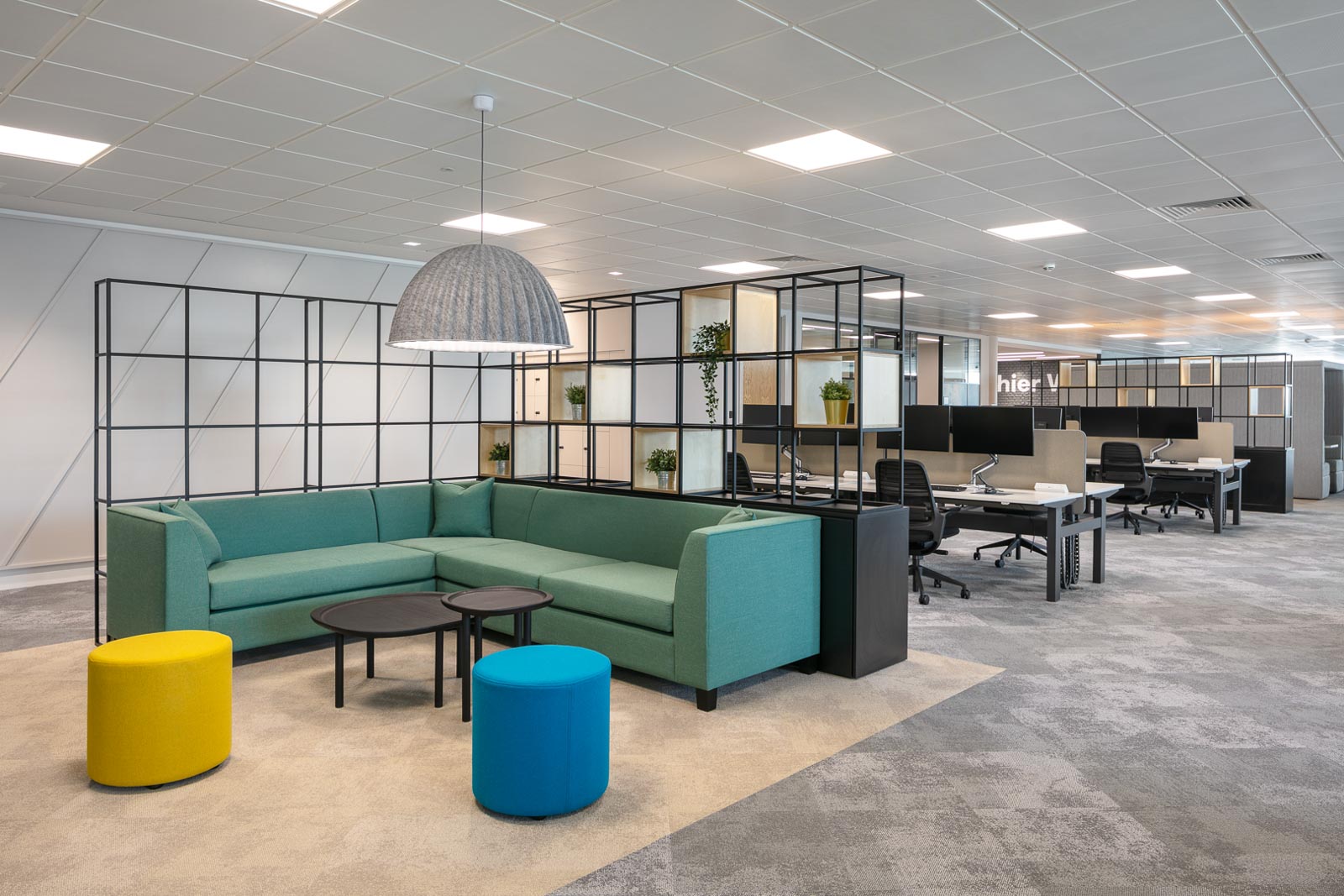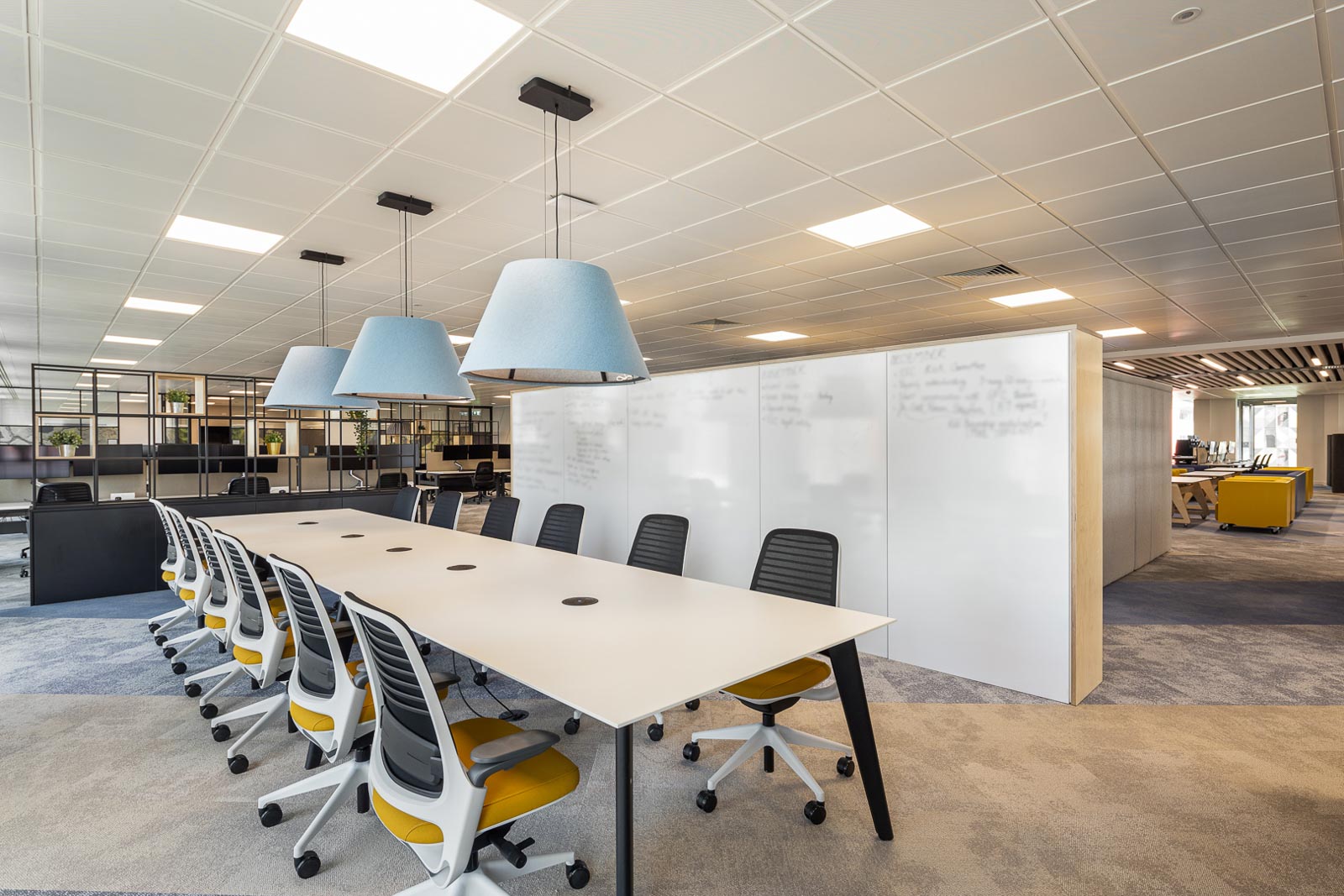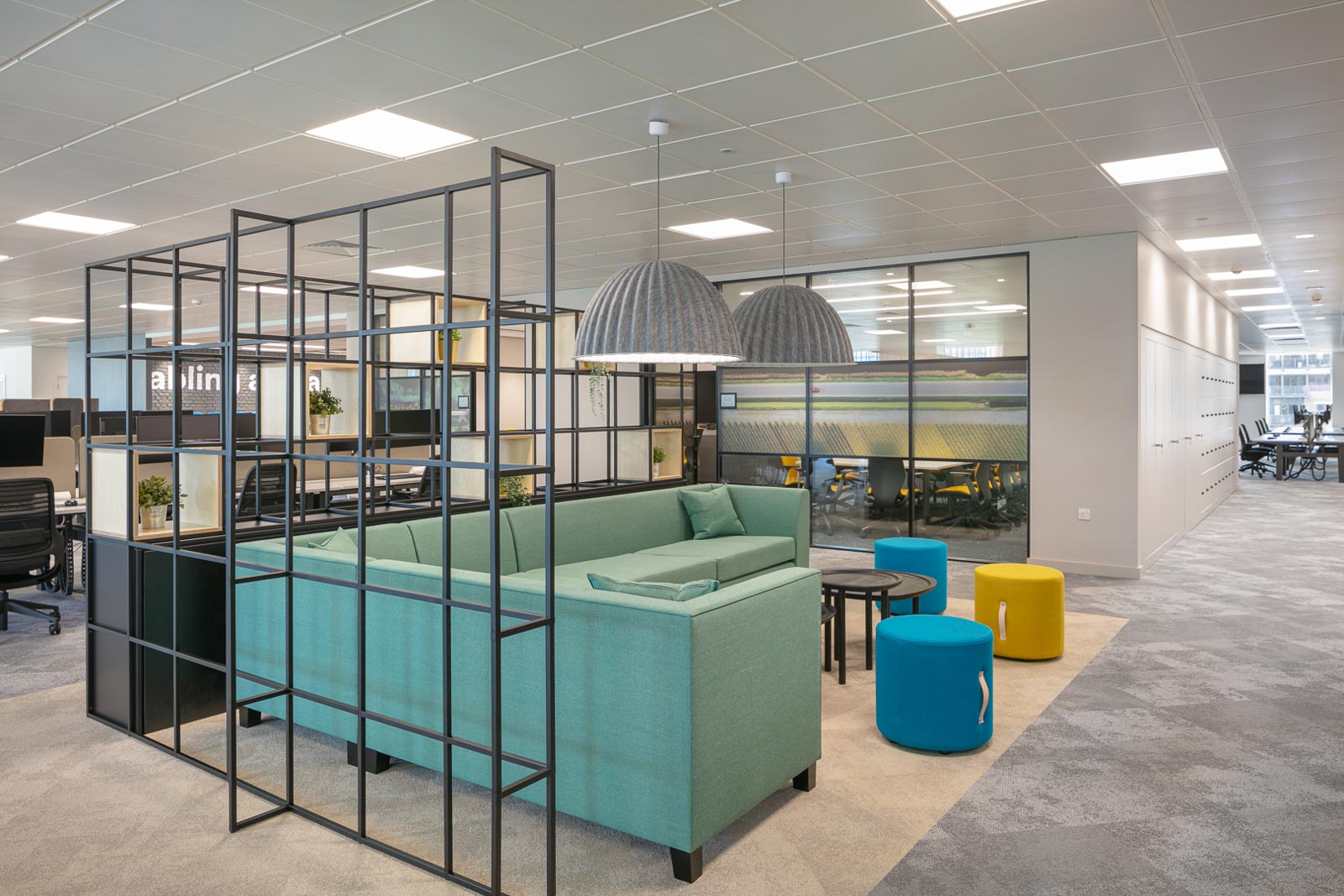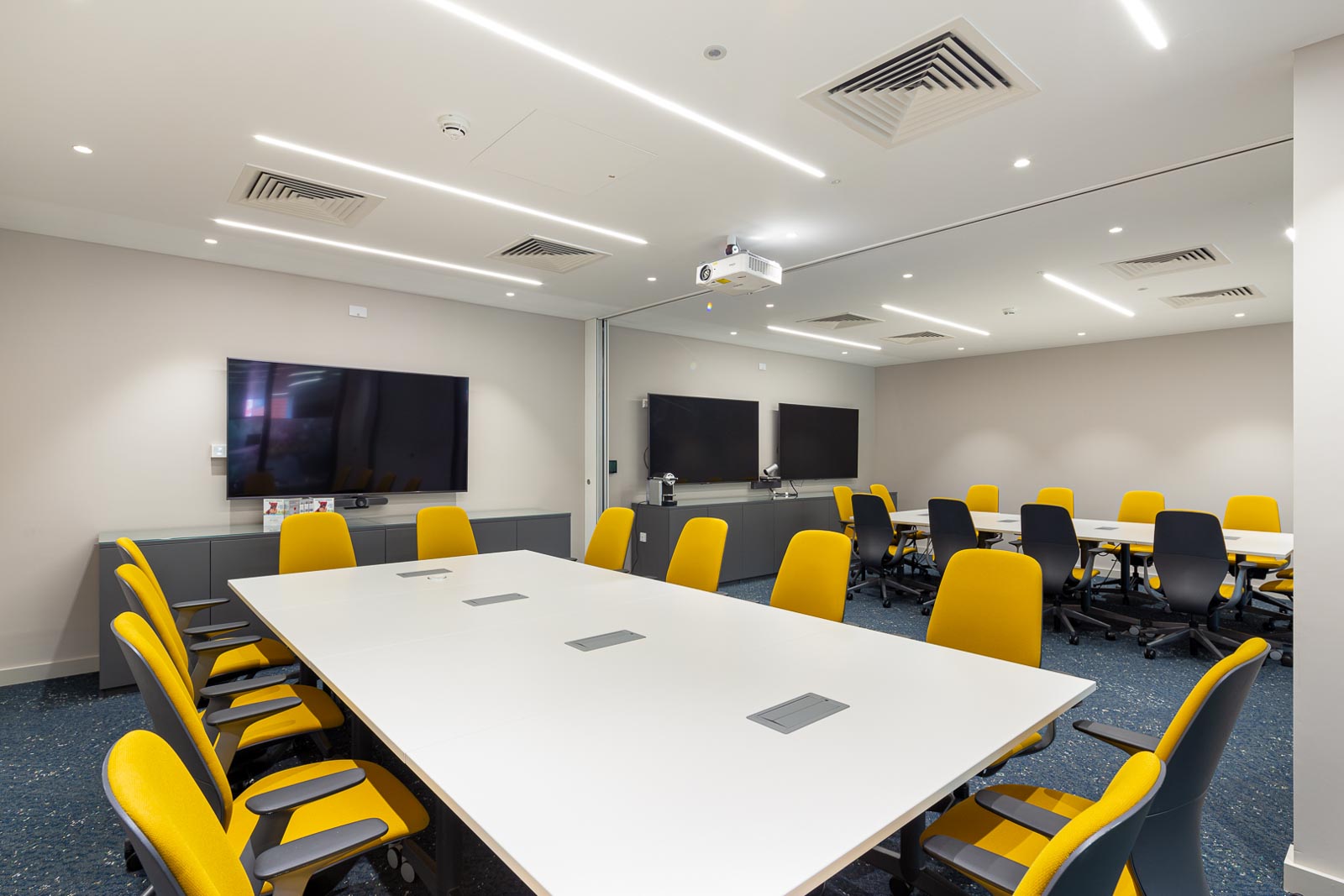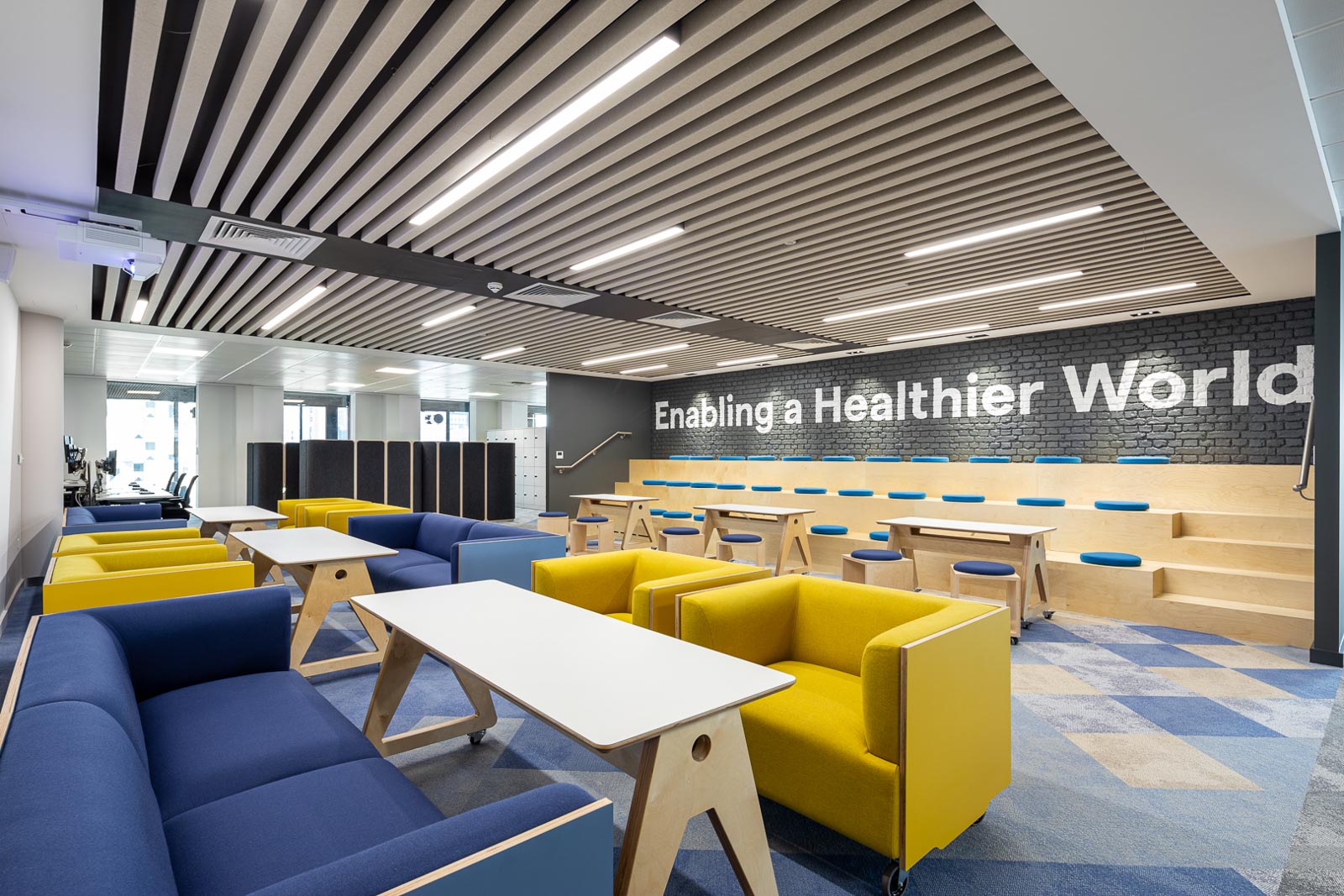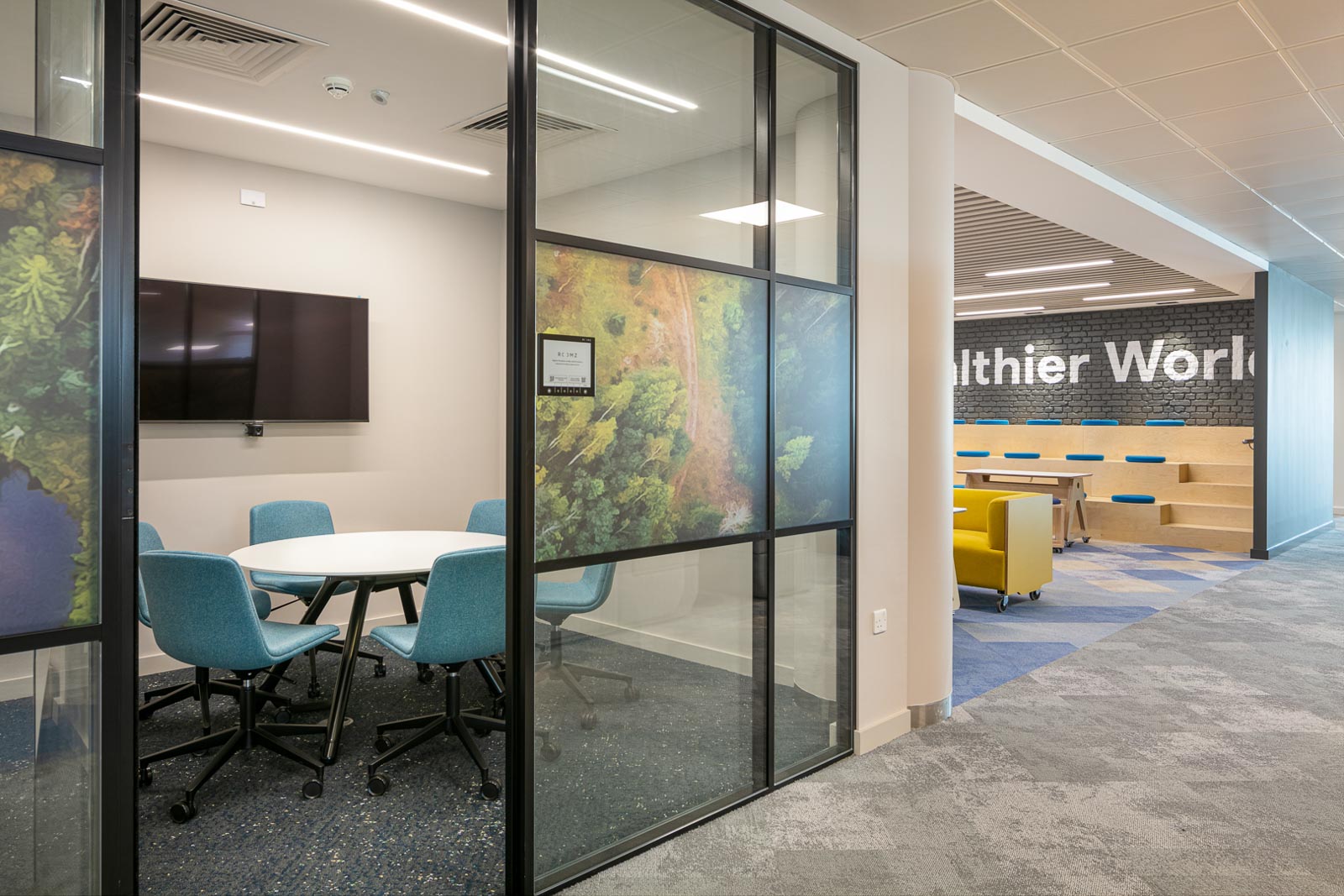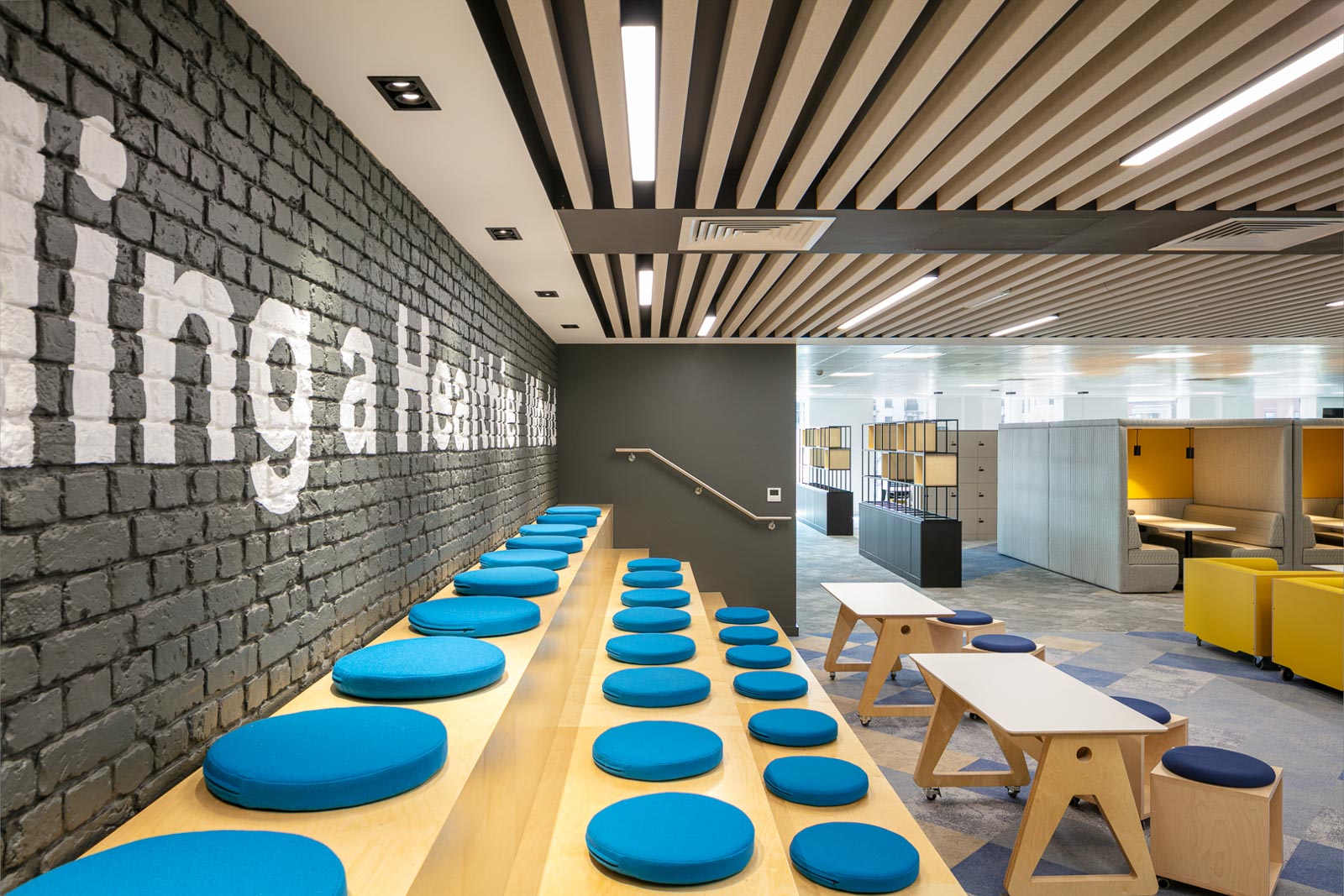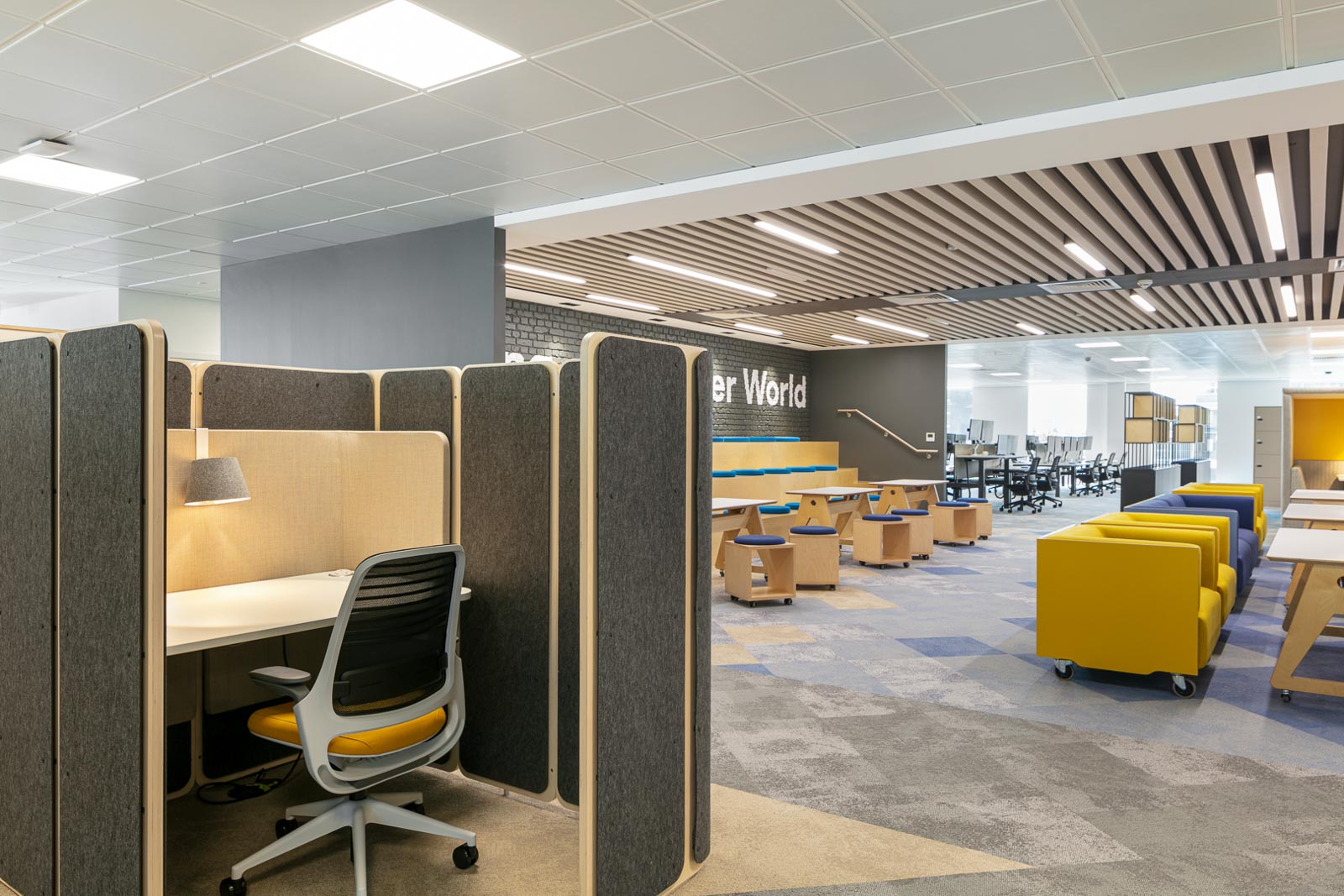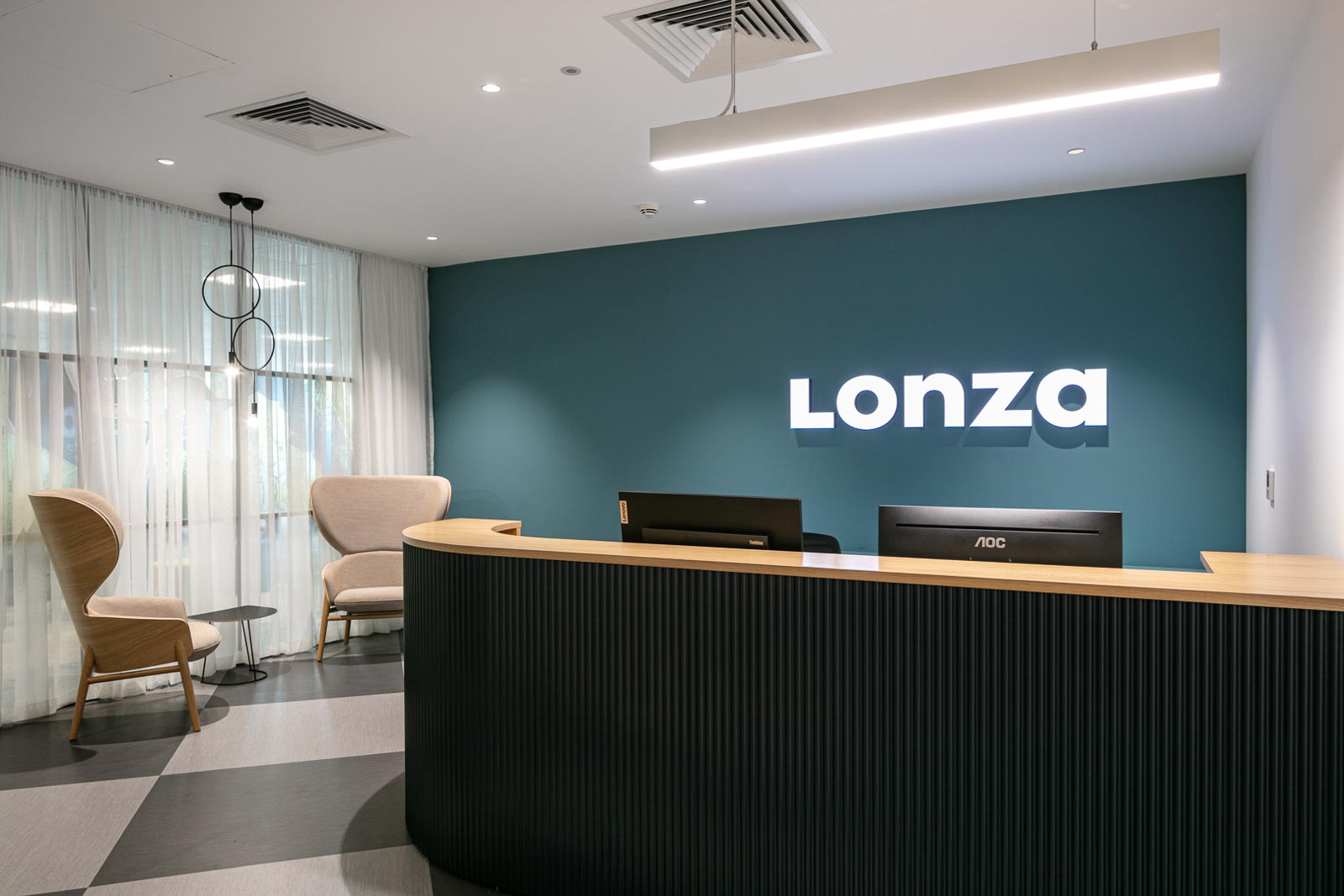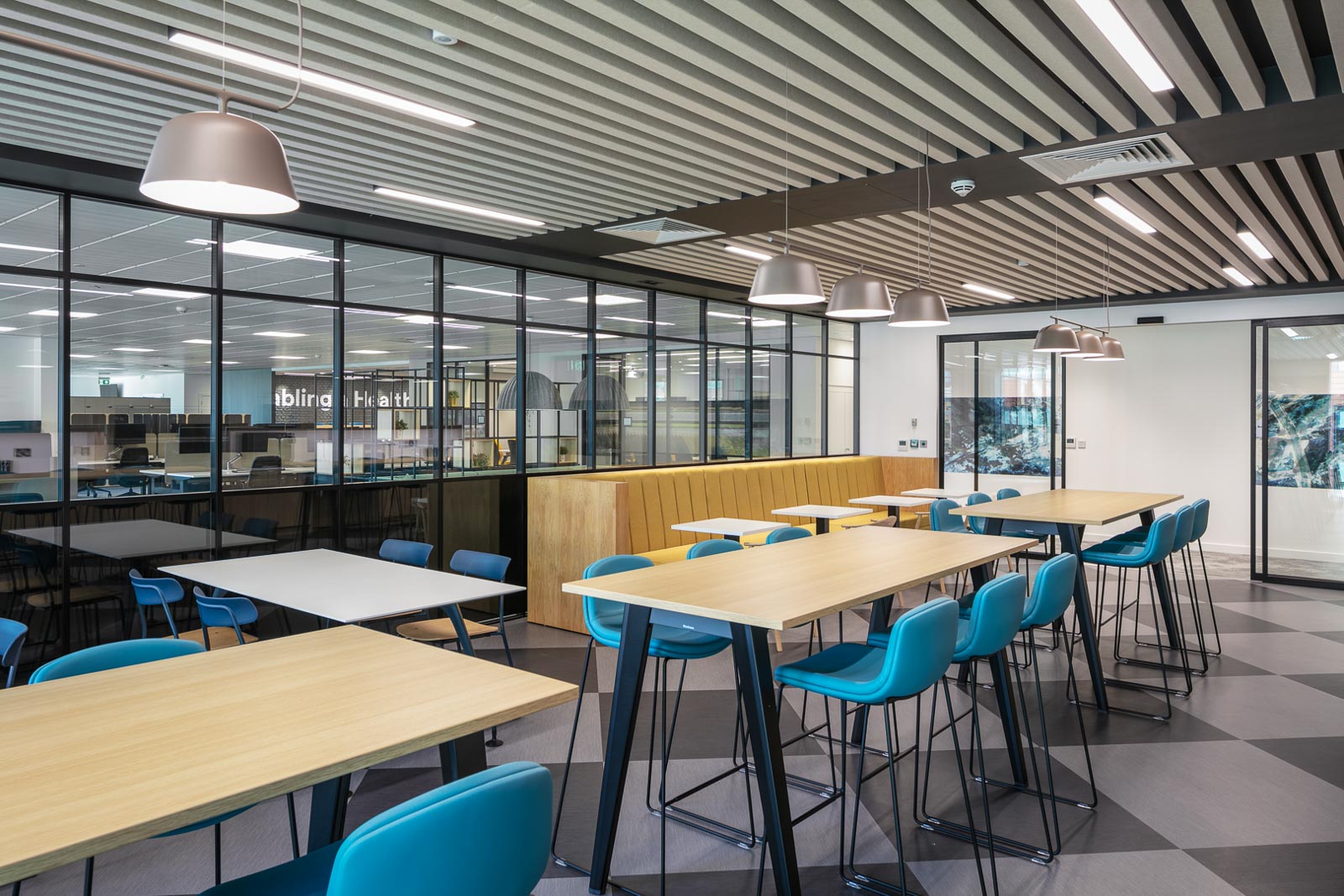 Project Details
Size:
12,000 sq ft
Location:
Manchester
Workplace Analysis
Interior Design
Space Planning
The provision of suitable AV equipment was outlined in early workshops with the Lonza team and spaces were designed around the kinds of activities that the organisation required. A crucial part of the design brief was to ensure that staff would feel comfortable returning to work in the office following the pandemic. Agile based work-stations have been implemented with touch down areas, project rooms, soft seating and quiet working booths. Ergonomic, height adjustable desks, located by the windows, maximising natural light, have been planned with plenty of space between. Meeting rooms with a folding wall between are an anchor point in their central location. In these rooms, the AV equipment was designed to work with the flexible layout and to accommodate international teams, both in the office and remotely.
A large town hall style area connects both sides of the office and provides a natural, informal meeting point. This is designed to be a multi-purpose space using a variety of flexible furniture options alongside the amphitheatre seating.
Colours from Lonza's brand guidelines were selected to develop a muted palette with flashes of brighter hues to emphasise specific design features. Softer tones have been introduced to quiet working areas, meeting rooms and workstations whilst social and collaborative spaces are more vibrant, to promote a lively and dynamic work space. The consistent use of silver birch plywood and light timber in furniture and bespoke joinery creates a sense of warmth in the space.
Lonza's brand identity is referenced throughout the interior to enhance the scheme. Stock images from the client's internal image library have been printed as manifestations to the Crittall style glazed partitions, the imagery of natural landscapes appear illuminated and complements the colour scheme. The tagline line is emblazoned on the brick slip wall, providing a focal point to the town hall space and can be seen from different points across the office, reinforcing the company's culture and ethos to employees and visitors.
Lonza are delighted with their new space and are enjoying the range of working environments