In early 2018, Ripe Insurance engaged Blue Sky Design to redesign their offices, following their acquisition of new space in the adjacent wing of the Royals Building, Altrincham.
Our brief was to enhance the original layout in conjunction with the new space, creating a new open-plan work area that would better reflect the company's dynamic approach and recent financial growth.
We reoriented the office entrance and adapted the existing meeting rooms to create a vibrant new reception and waiting area. The new office incorporates a large breakout area with bench seating for group chats, deck chair seating and a pool table for relaxation.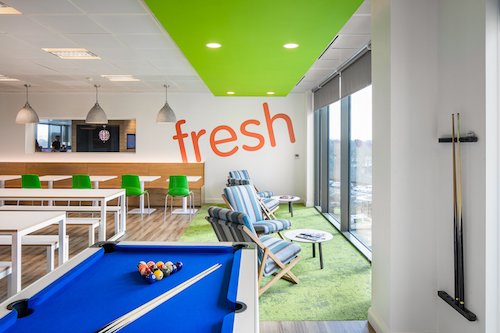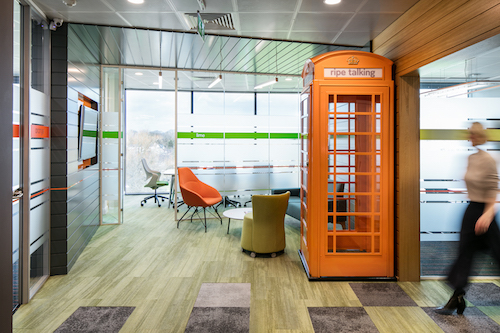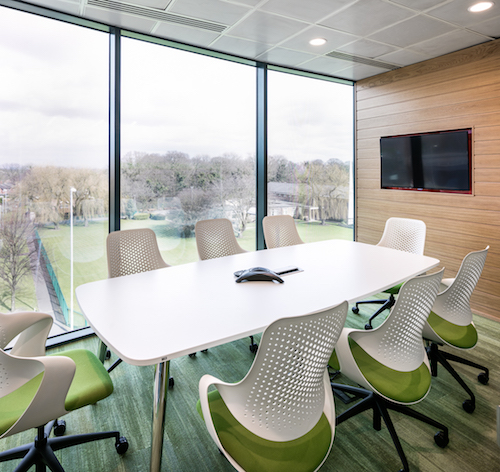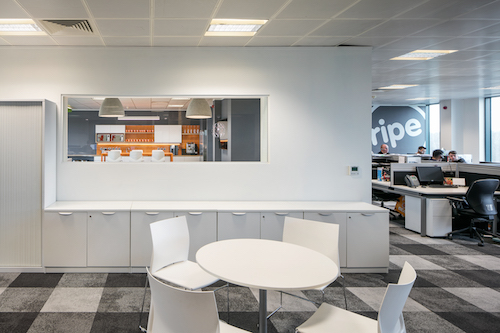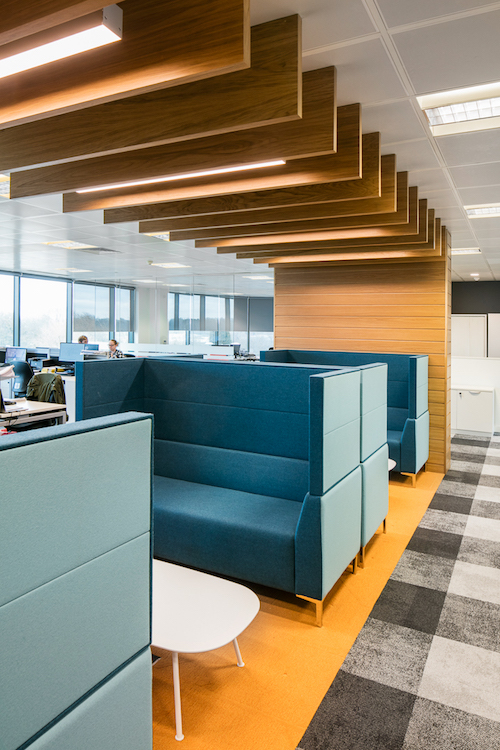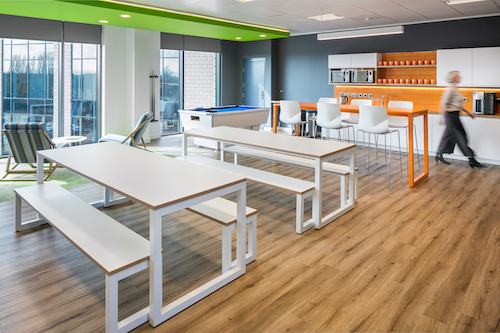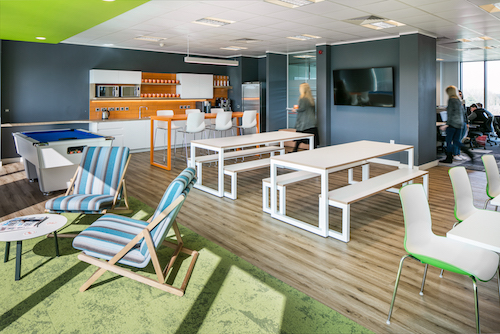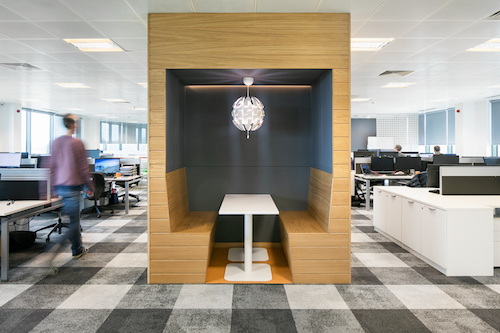 Project Details
Accommodation:
75 people
Scope of works:
Fit-out of existing and extended office space
Size:
5,600 sq.ft
Location:
Altrincham
Project Timescale:
12 weeks
Workplace Analysis
Interior Design
Space Planning
Implementation
A seating and collaboration zone with high back seating and a feature pod for one-on-one chats divides the central, open-plan area, and we added another larger open-plan meeting area for brainstorming. All the pre-existing furniture was successfully retained and enhanced with new, matching desking and soft seating to complement the scheme.
Client quote
'Arriving at the trendy offices in The Royals business complex I can hardly believe I'm at the headquarters of an insurance firm. With an impressive new fit-out, the funky office on Altrincham Road looks more like a tech start-up, with a pool table, deckchairs and impressive kitchen space for its 55 staff. '
Lucy Roue, Manchester Evening News